The Grand Journey
Christopher Coutanceau's perfect pairing
The ocean as a source of inspiration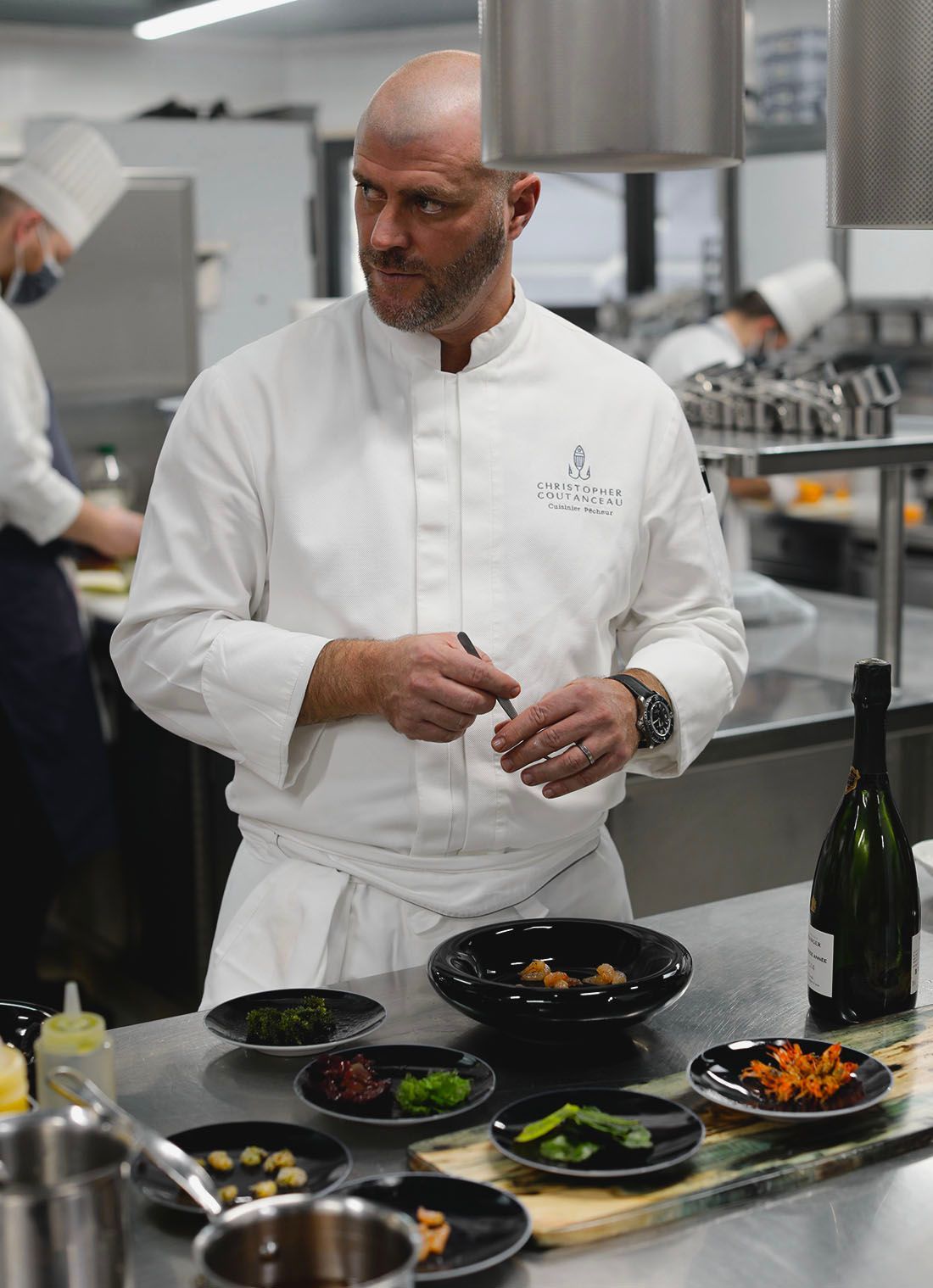 For chef Christopher Coutanceau, sailor and lover of the sea, the ocean is a real source of inspiration. Holding three Michelin stars since 2020, he meticulously selects locally-caught produce.
In 2007, the chef became co-owner of the restaurant Christopher Coutanceau alongside head sommelier Nicolas Brossard. The restaurant designs, enhances and revisits all kind of seafood dishes, creating an exceptional tasting experience.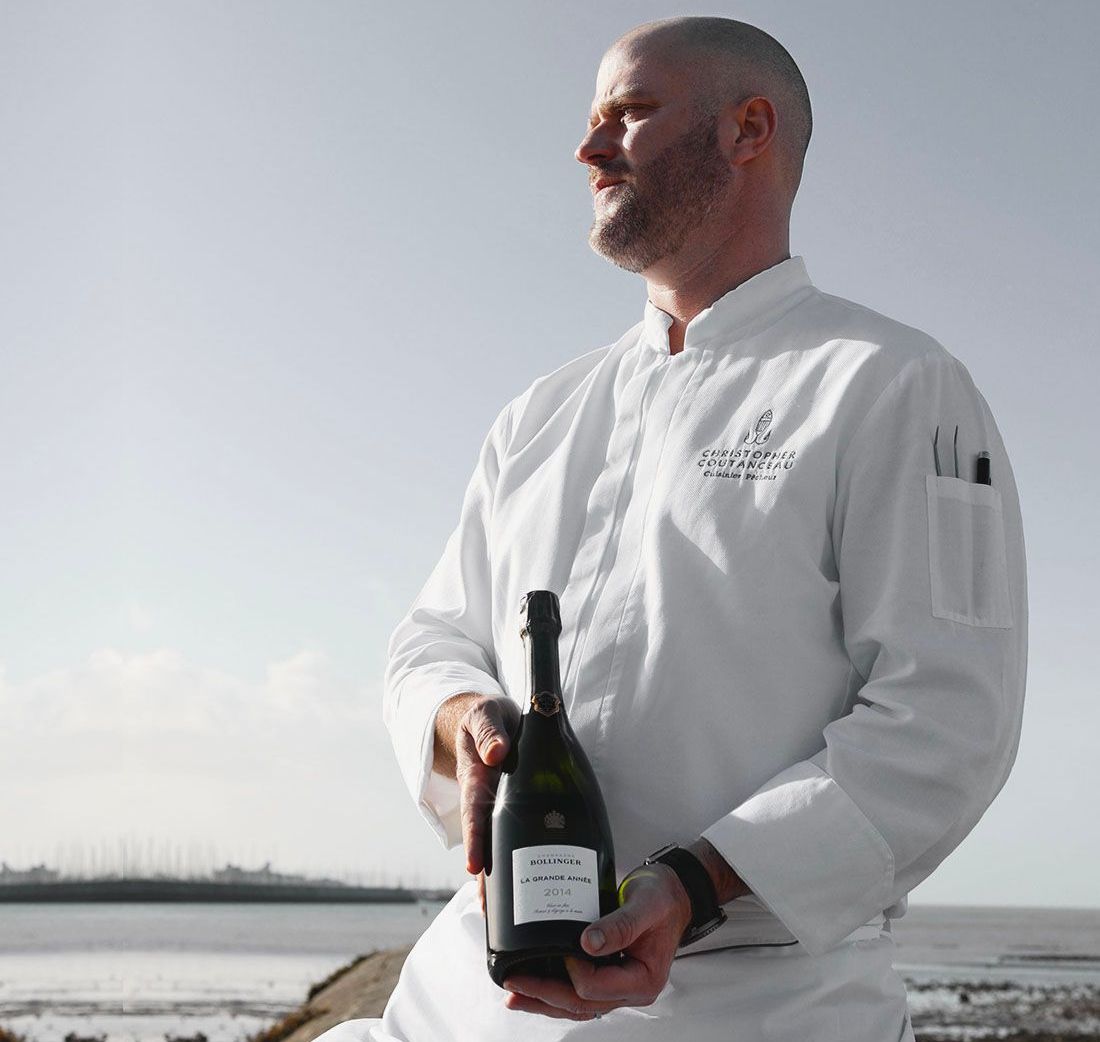 The living bouquet, Coutanceau's perfect pairing
For his Perfect Pairing with the intense and mineral vintage, the French chef suggests a prawn-based dish with sea grapes, sea lettuce and dulse seaweed.