History
Madame Bollinger
The soul of Champagne Bollinger since 80 years
Monsieur and Madame Bollinger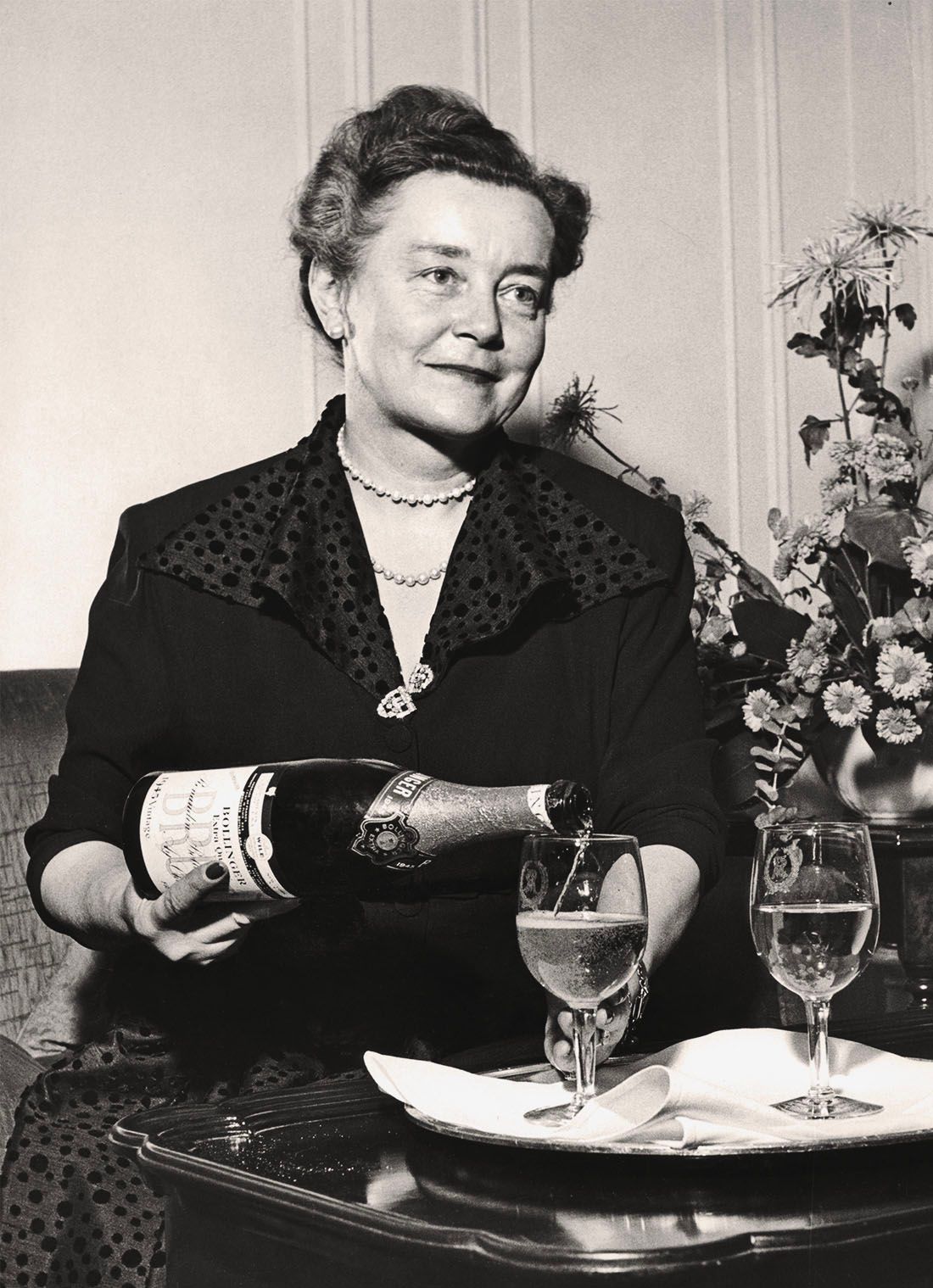 In marrying Jacques, Elisabeth Law de Lauriston-Boubers married Champagne, its wines and its vineyards, with spirit and passion. In 1941, when her husband died leaving her childless at 42, the young widow took over the business without hesitation.
A sharp strategist, bold and a perfectionist, "Madame Jacques" as she was to the people of Aÿ, or "Aunt Lily" to the family, she would forever be remembered by those in Champagne, and even overseas.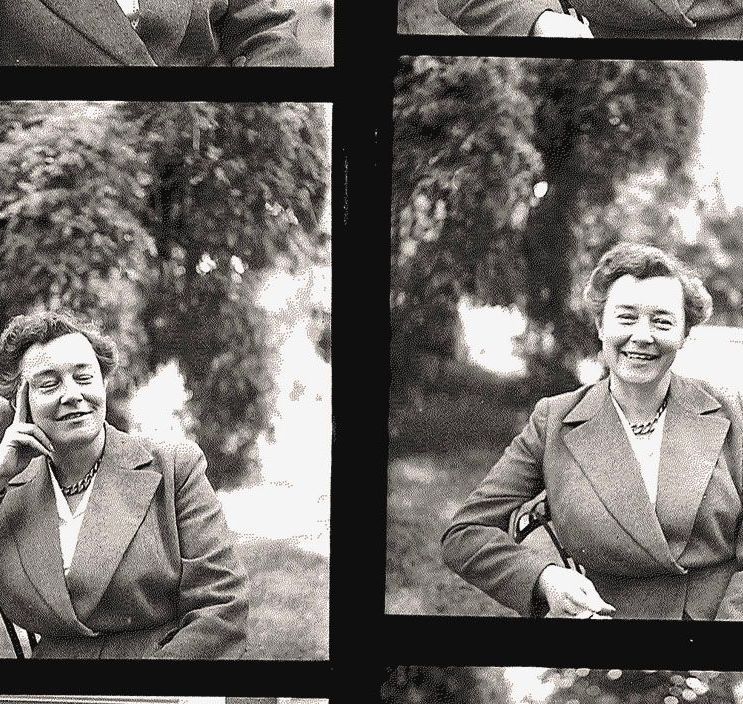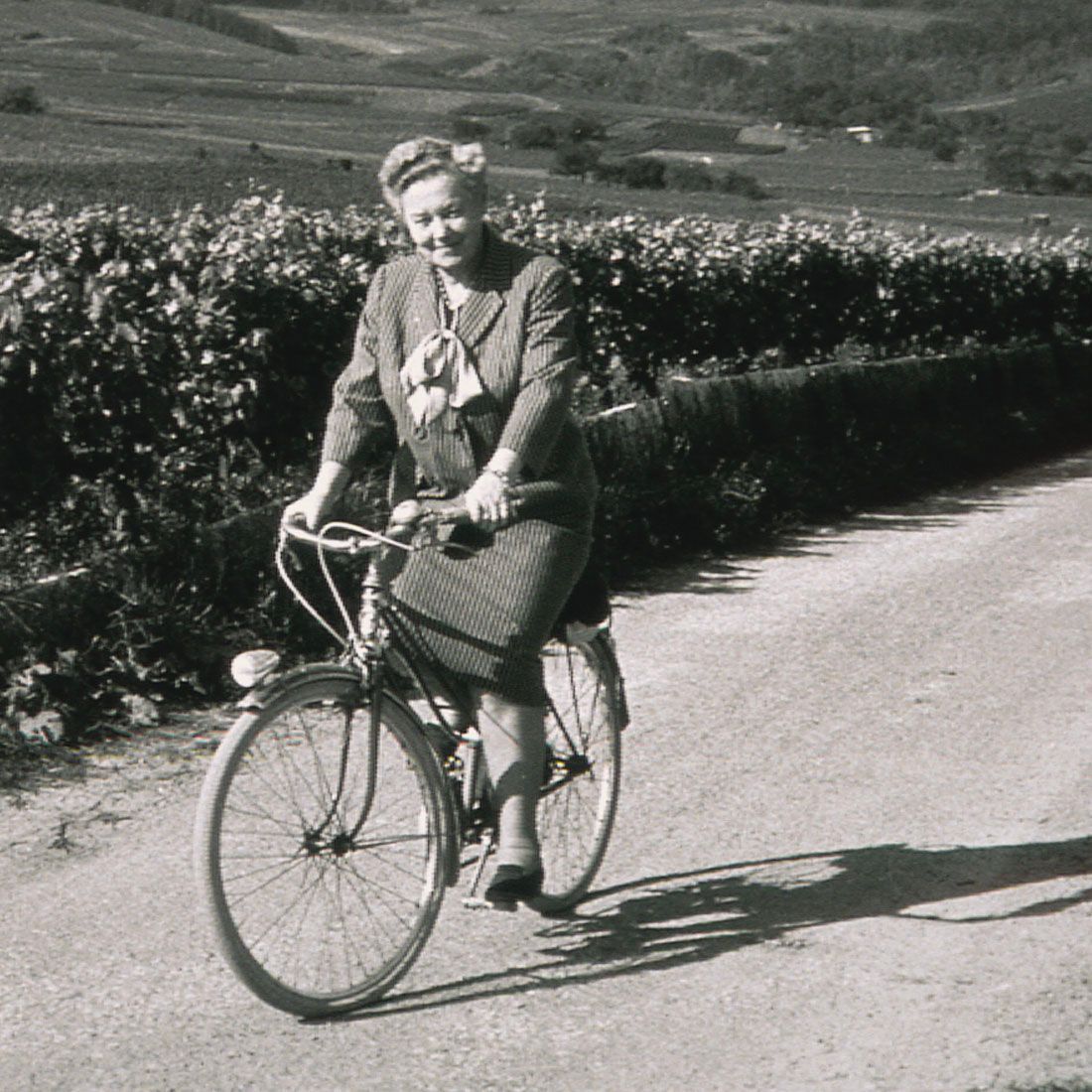 Courage and a firm hand
When she took over, war was in full swing all over Europe. The Occupation years were difficult. The equipment and workforce needed to tend the vines and make champagne was in short supply. And yet Madame Bollinger managed. She rode her bicycle through the family vineyards and faced up with courage and a firm hand. After the Liberation, "Aunt Lily" surrounded herself with family members in order to continue to develop the company.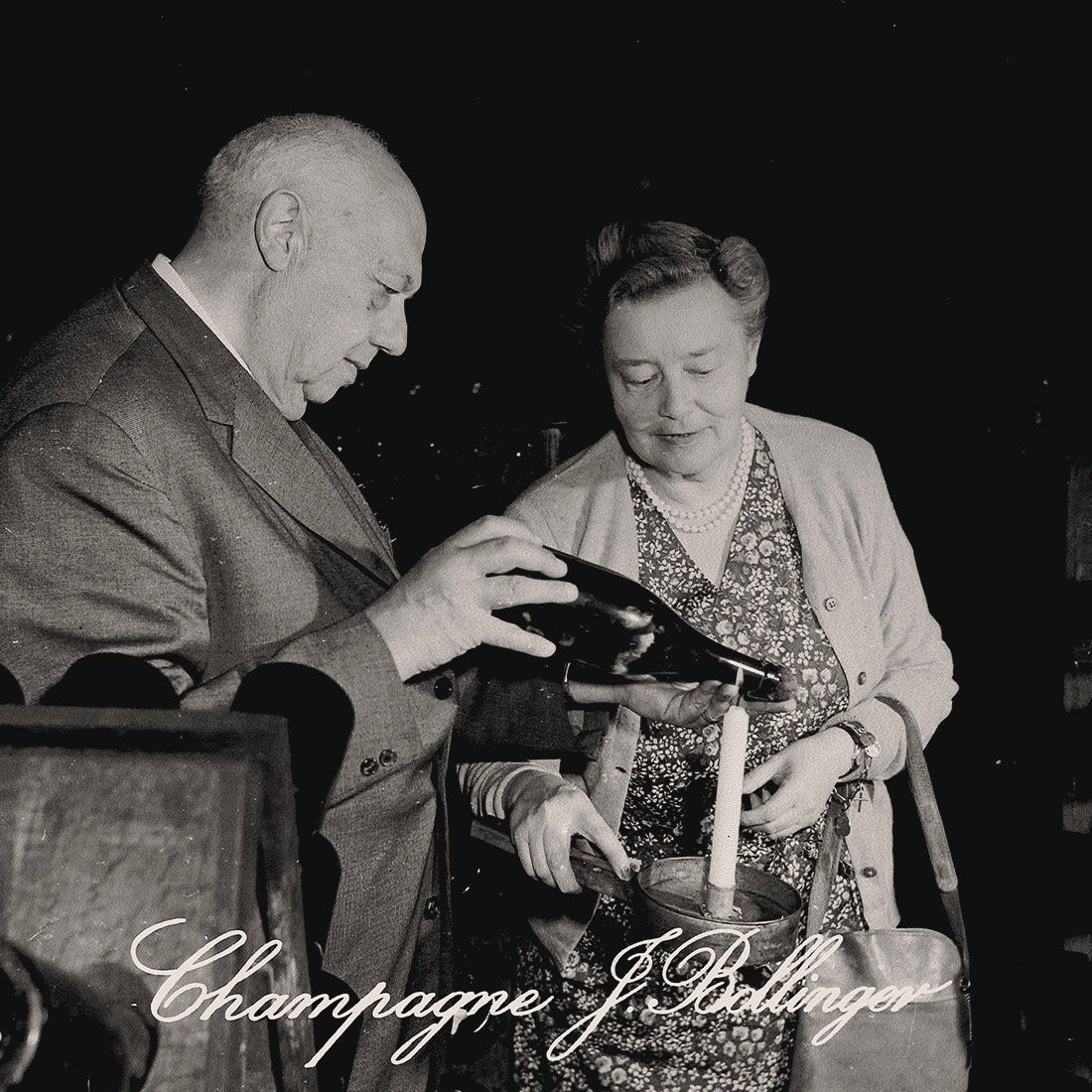 Modernity and tradition
For 30 years, Madame Bollinger combined modern farming techniques with the efficacy of traditional Champenois methods. In particular, she continued to vinify in oak barrels: "It is the traditional methods that count, even if they appear outdated: the quality of my wines is proof of this."
In 1967, she began to sell a champagne that she had developed herself: R.D. – Récemment Dégorgé ("Recently Disgorged"). This innovative champagne was unique in having been aged for years on its lees, and was a great success when it was released.
In another miracle for the region, Champagne Bollinger still owned two plots of vines that have been spared by phylloxera. Madame Bollinger therefore decided, in 1969, to make the first "Vieilles Vignes Françaises" ("French Old Vines").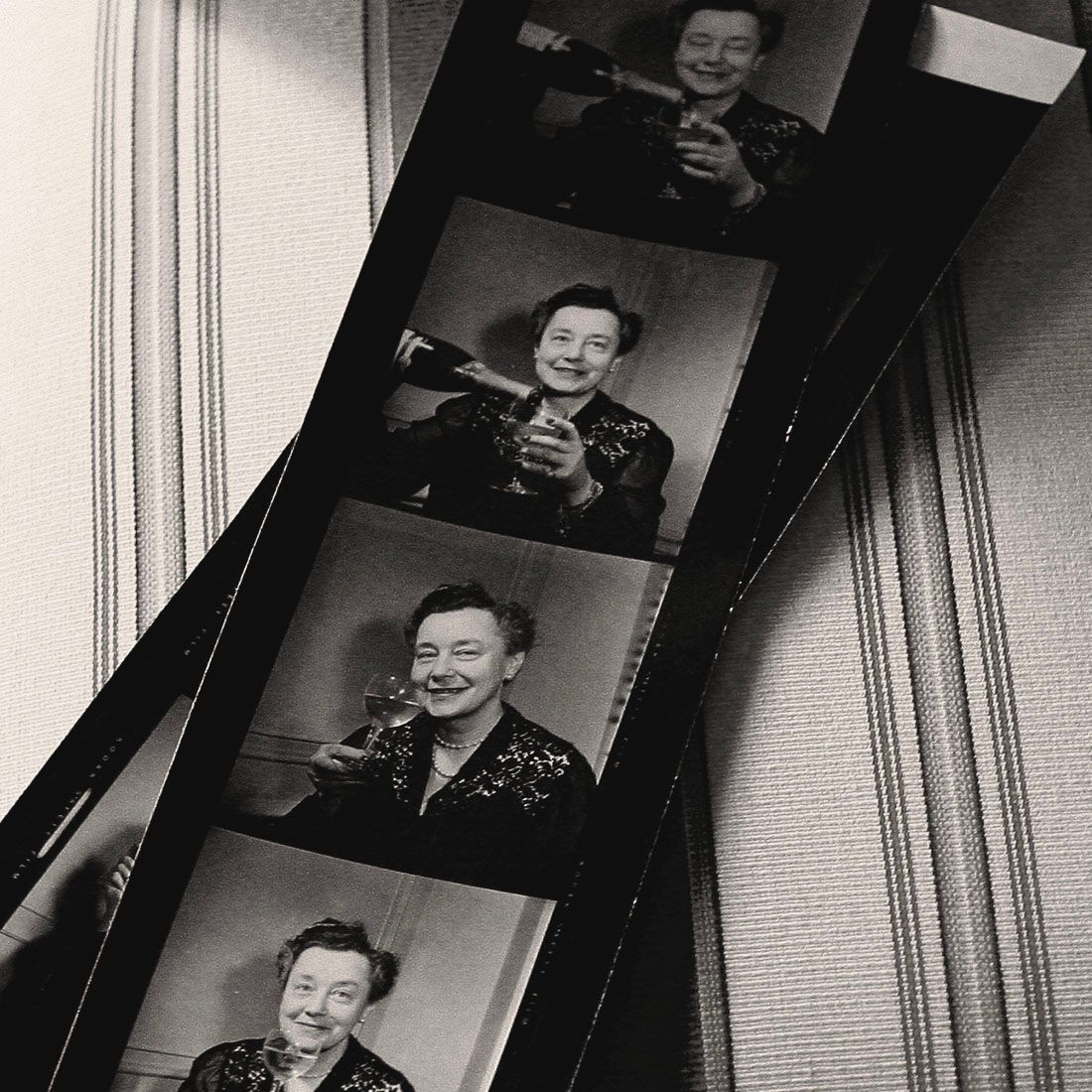 Generosity and subtlety
"Madame Jacques" is remembered as a kind and charitable women. While she extended a refined welcome to her best customers, she also knew every winemaker and every cellarhand who worked for Champagne Bollinger. When the war ended, she went to the United States to establish the Bollinger brand. On 25 October 1951, Madame Bollinger set sail on the liner Liberté. The destination was New York, the starting point for a vast tour of America. She tirelessly met with journalists and key figures, held tastings of her champagne and spoke endlessly of the Champagne region, delighting her customers at every stage. Wherever Madame Bollinger stopped, she left an impression on American minds, to such an extent as to be nicknamed "the first lady of France" by Chicago's American in 1961.