Food and wine pairing
Recipe for hot oysters with coconut milk
served with PN VZ16
A briny recipe straight from the Arcachon Bay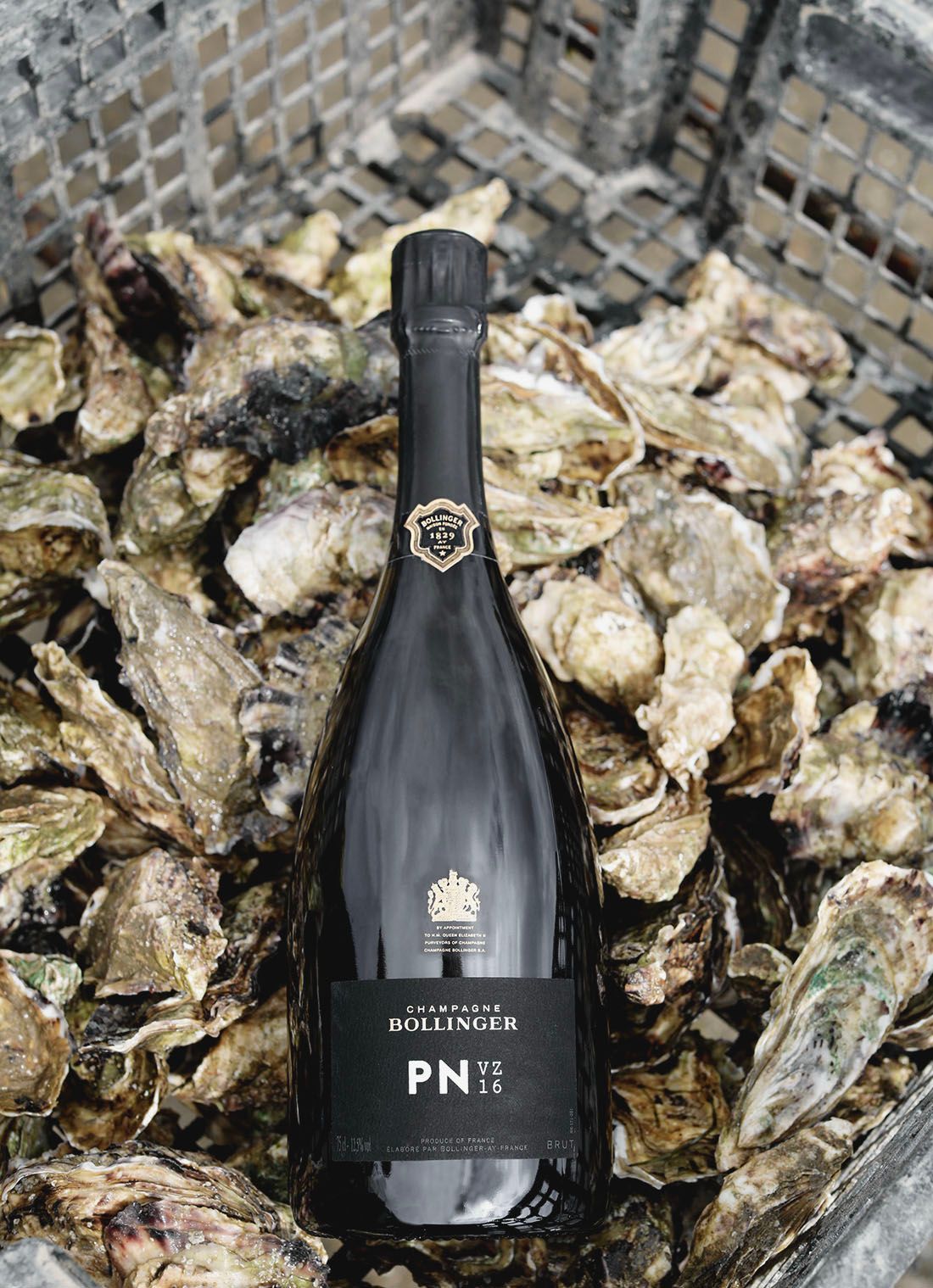 We went off in search of the Atelier Gourmand du Bassin in Cap Ferret. We spent the day in the oyster beds with oyster farmers and enjoyed a cookery lesson.
Discover the subtle pairing of Bollinger PN VZ16 and hot oysters cooked in coconut milk with roasted hazelnuts.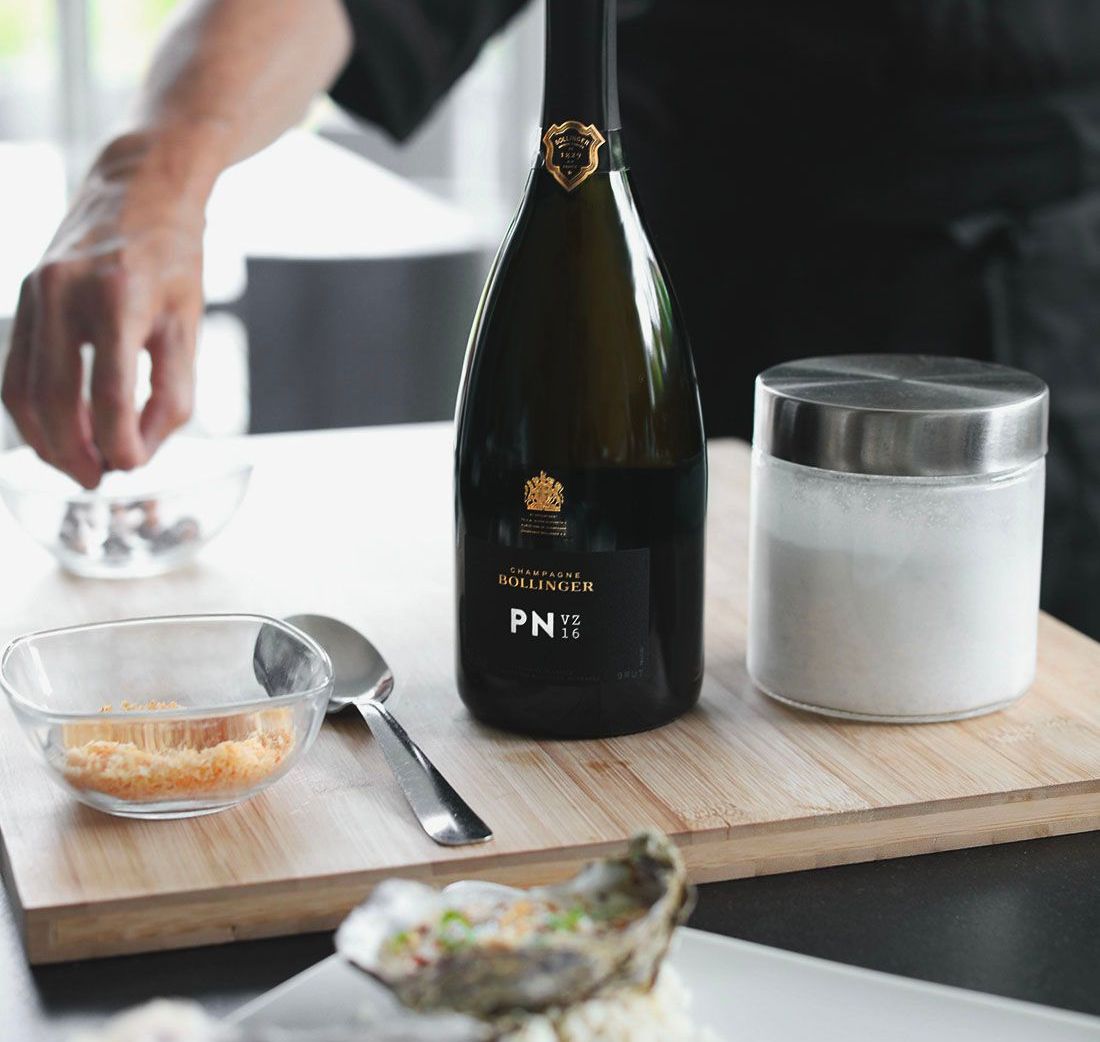 Ingredients
12 oysters N°2 (from the Bassin d'Arcachon)
50 g hazelnuts
20° ml coconut milk
A tablespoon of grated coconut
A piece of fresh ginger
A bunch of coriander
Salt & crushed Timut pepper (or a fragrant peppercorn, rose or Sichuan, or lime zest)
Aluminum foil and coarse salt (for presentation)
Hot oysters with coconut milk
Heat the coconut milk in a pan on a medium heat for around 6 minutes, adding the ginger, which has been peeled and chopped into coarse batons.
Off the heat, add the Timut pepper, cover and let it infuse for 10 minutes.
Strain, reserving the coconut milk and removing the ginger, season very lightly with salt, then set aside at room temperature.
Roast the hazelnuts in an oven heated to 180 degrees for 15 minutes, barely cool then remove their skin by rubbing them in a clean cloth.
Crush them using a knife, then set aside.
Toast the grated coconut in a pan over medium heat, stirring regularly to obtain a nice uniform beige colour, then set aside.
Open the oysters, discarding the liquid first, then separate them from their shells by cutting off the "feet". Ensure all liquid is fully drained, then return the oysters to the shell.
Arrange the oysters on a circle of aluminum foil to keep them straight. Pour the flavored coconut milk in each shell over the oysters to the top without overflowing then add a few pieces of hazelnuts.
In a preheated oven, brown the oysters at 250 degrees for 4 minutes on the grill position, as high as possible in the oven.
In a dish, make a small mound of coarse salt and place each oyster upright on the salt.
Sprinkle over a little grated coconut, then finish the decoration with one or two coriander leaves.