Food and wine pairing
Chicken breast, confit apricot and glazed carrots
served with PN TX17
A summery food and wine pairing with PN TX17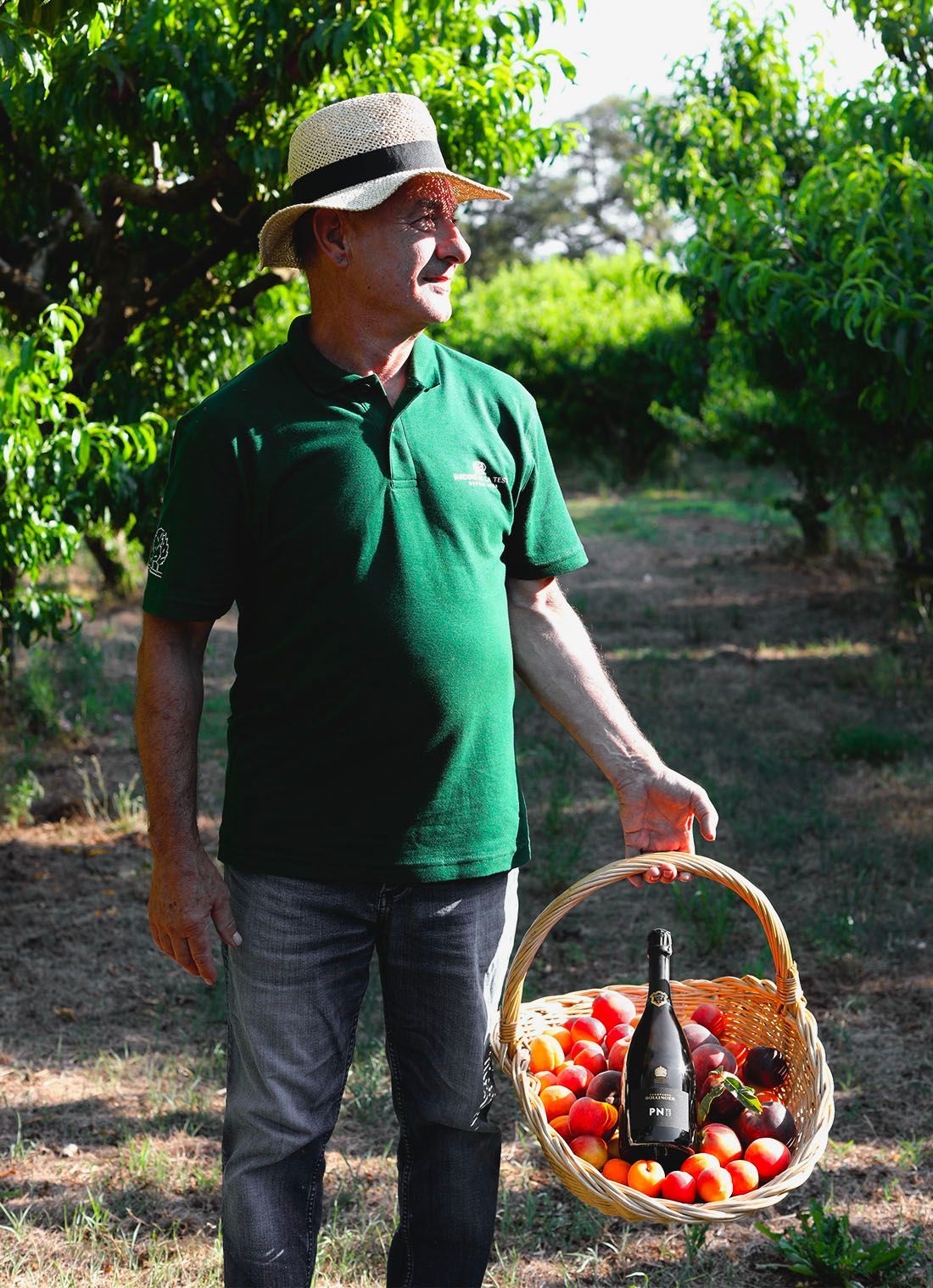 Jean-Antoine Ottavi is a Corsican chef passionate about his island. He inherited his love of cooking and excellent produce from his grandmother. Keen to showcase the terroirs of the "island of beauty", he decided to transform the experience of a classic dinner into original picnics surrounded by nature.
To do this, he always works with the very best local producers. As such, he went in search of Jean-Jacques Laurent, who works with his son Guillaume, to find the best apricots on the island. Venture into the apricot orchard of La Testa in Corsica and join "Bolly lovers" for a fleeting dining experience in which PN TX17 forms a perfect marriage with chicken breast, confit apricots and glazed carrots.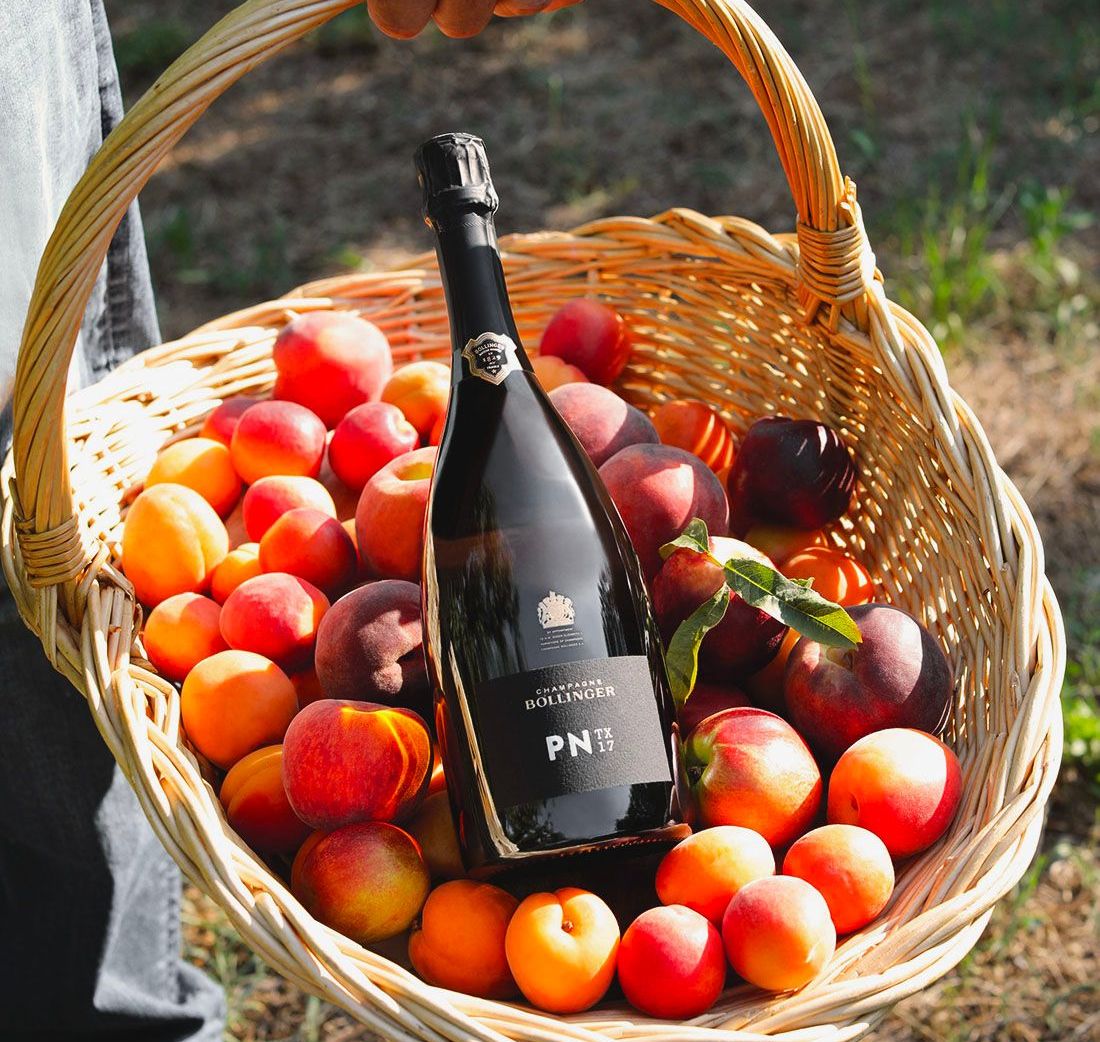 Ingredients for 6 people:
6 chicken breasts
500 g apricot
6 small carrots
3 peaches
White miso
Saffron from Porto Vecchio
Steps :
Infuse the saffron
Prepare, wash, peel & cut the carrots
Press the peaches to extract the juice, then pass trough a sieve and set aside
Dice the apricots. Stew them with a dash of olive oil in a saucepan; add a little water if necessary. Finish with a spoonful of miso. Blend and strain, then set aside
Simmer the carrots in a pot of water, and when they are 3/4 cooked, add the peach juice and the saffron
Sear your chicken breast and reserve it
When you are ready to serve, put a spoonful of miso paste on your plate and add your glazed carrots. Place the chicken breasts on top, adding salt and pepper to taste, and finish by drizzling with the cooking juices from the chicken.