The Bollinger vineyard
La Côtes aux Enfants
A precious parcel
This is a steep hill on the outskirts of Aÿ – from the village, you can spot the little white chalk cliff, right in the middle of the vineyard. Barely four hectares, perfectly orientated and patiently rebuilt in the early 19th century by Jacques Bollinger at a time when it was shared by over fifty owners.
Locals cannot agree on the origin of the name "La Côte aux Enfants" (the Children's Hillside). Some say that children used to go there to take shoots from the vines. Others say that only children were agile enough to work on the slope. Another story has it that it was the women, toiling endlessly to recover heavy baskets of soil washed away in bad weather, who named the hillside "la Côte aux Enfers", the hillside from hell.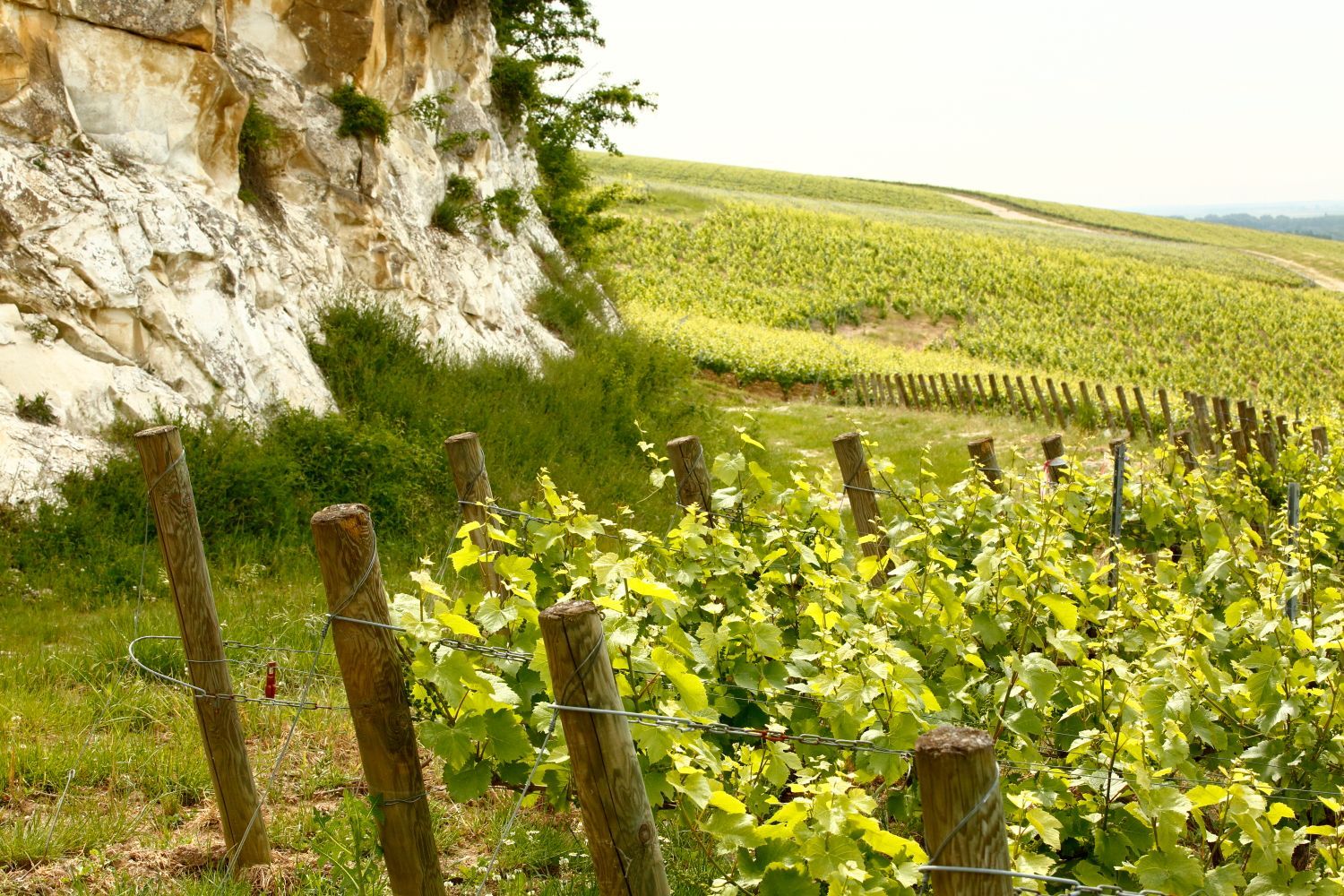 The symbol of new growing practices
In the space of a decade, growing practices developed all over the Bollinger vineyard, with the House involved in a voluntary approach to reduce the pressure of its activities on the environment.
La Côte aux Enfants benefited in particular from these developments. Just like the Vieilles Vignes Françaises, they belong to the emblematic plots on which Bollinger experimented with methods which contributed, in a more environmental approach, to the qualitative work of the vine.
Stopping the use of herbicides marked the return of mechanical weeding, which a draught horse does with precision on this sloping land, driven by a professional. This substitutive method has the two-fold interest of preserving the soil and respecting the plant. Bollinger also set up new marker posts, reintroduced wooden posts and introduced hedgerows which encourage biodiversity.
In 2015, Champagne Bollinger began, on La Côte aux Enfants, vinification using whole clusters and stems, called «vendange entière», the virtues of which are well known in the best Burgundy crus. This ancient practice consists in putting the grapes into a vat for fermentation without removing stems. This method is well suited to Pinot Noir and adds aromatic complexity and greater structure to the wine.
Bollinger produces an exceptional red from the best grapes of La Côte aux Enfants. A very small production dedicated to the greatest vintages.