The Bollinger vineyard
The Cuis vineyards
Cuis: the birthplace of Bollinger chardonnary
In Cuis, a village to the north of the Côte des Blancs with Premier cru classification, lies one of Champagne Bollinger's historic vineyards, This was initially just a few steep hectares inherited by Athanase Hennequin of Villermont in 1801, around which Bollinger has built its chardonnay vineyards.

Now made up of eighteen hectares, the Cuis vineyards stand out for the varied orientations of their slopes planted with chardonnay, an elegant and lively white grape that is above all unique for Champagne Bollinger, as white grapes – essential for blending – are in the minority: 60% of Bollinger's production is pinot noir. The wines from Cuis lend minerality and vicacity to Bollinger cuvées, as well as floral, exotic and citrus aromas.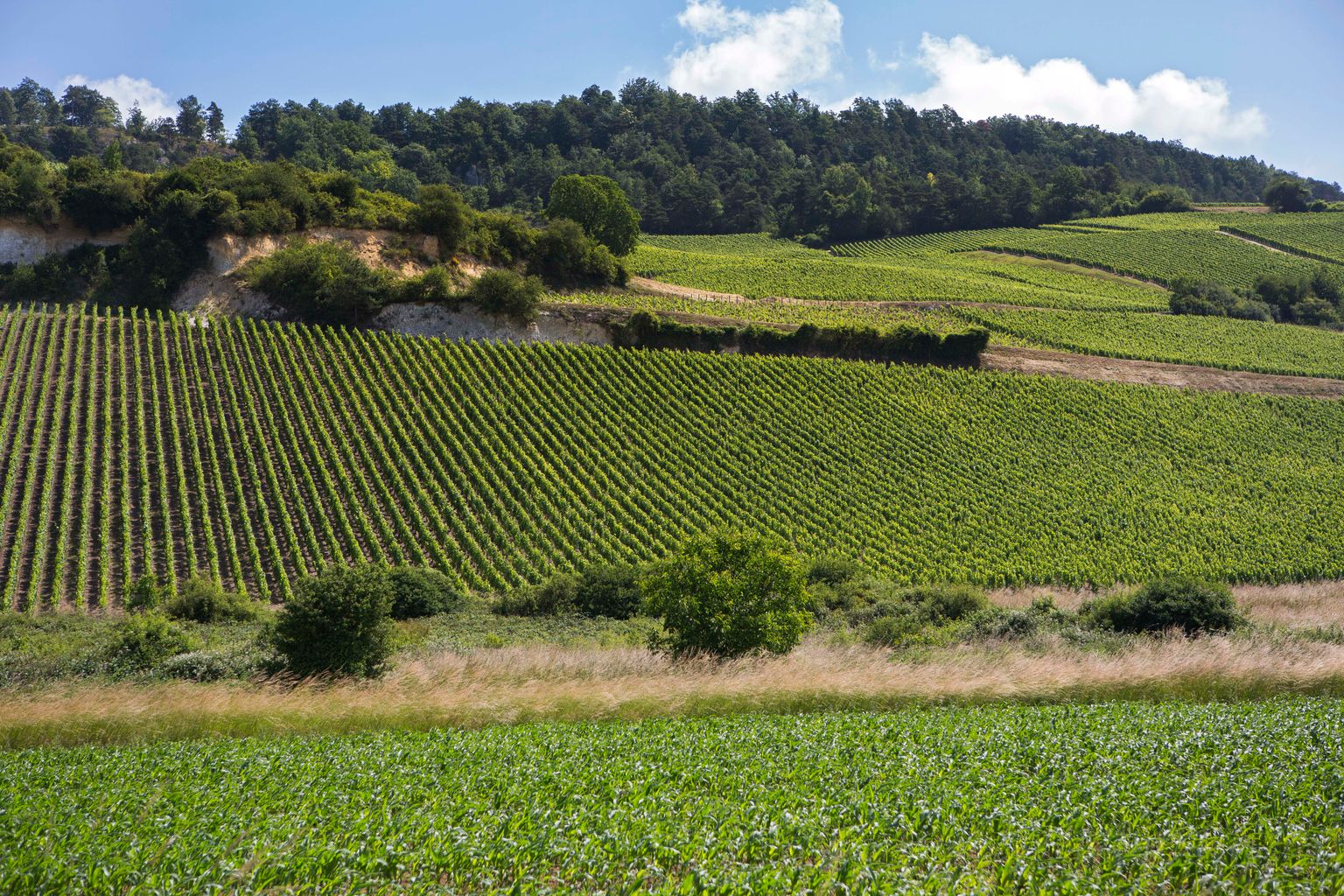 Like each of Champagne Bollingers's six other vineyards, Cuis is a veritable collection of stories: until the 1960s, the oak in the forest above the vineyard was used to make Bollinger's barrels, while the La Chenue plot was a vegetable garden, the harvest of which was given to nursing homes. Today, La Chenue is planted with vines. The Bourgs and La Guette plots are also home to Chardonnay vines over fifty years old, which produce a small quantity of wonderfully aromatic fruit.

In 2011, a few vines of petit meslier – an ancient white variety that is slow-growing and had been abandoned throughout Champagne – were once again planted in Cuis: a treasure in the making. It took two years to be able to taste the grapes, and another few years to taste the wine they produced. Gilles Ciosek, Cuis vineyard manager, is a patient man; he knows that here, as always, a vine needs a lot of work, careful attention and time...