The Bollinger Vineyard
The Vieilles Vignes Françaises
Two treasures
According to the decree of 19 August 1921, which strictly regulates the vineyards of Champagne, "a clos is a plot of vines surrounded by walls, hedges or fencing that cannot be crossed by a rider and his mount". While they are legion in Burgundy, clos are extremely rare in Champagne, with barely fifteen still remaining!
These are plots chosen many years ago for their unique geology and near-perfect orientation, which the surrounding wall accentuates by protecting them from the wind and retaining the heat of the sun, like a case. A true marvel! Champagne Bollinger is lucky enough to own two of them. In addition to the twenty-one ares of the Clos Saint-Jacques, protected by the village of Aÿ at whose heart it lies, are the fifteen ares of the Clos des Chaudes-Terres just a stone's throw away, located on the property of Maison Bollinger itself.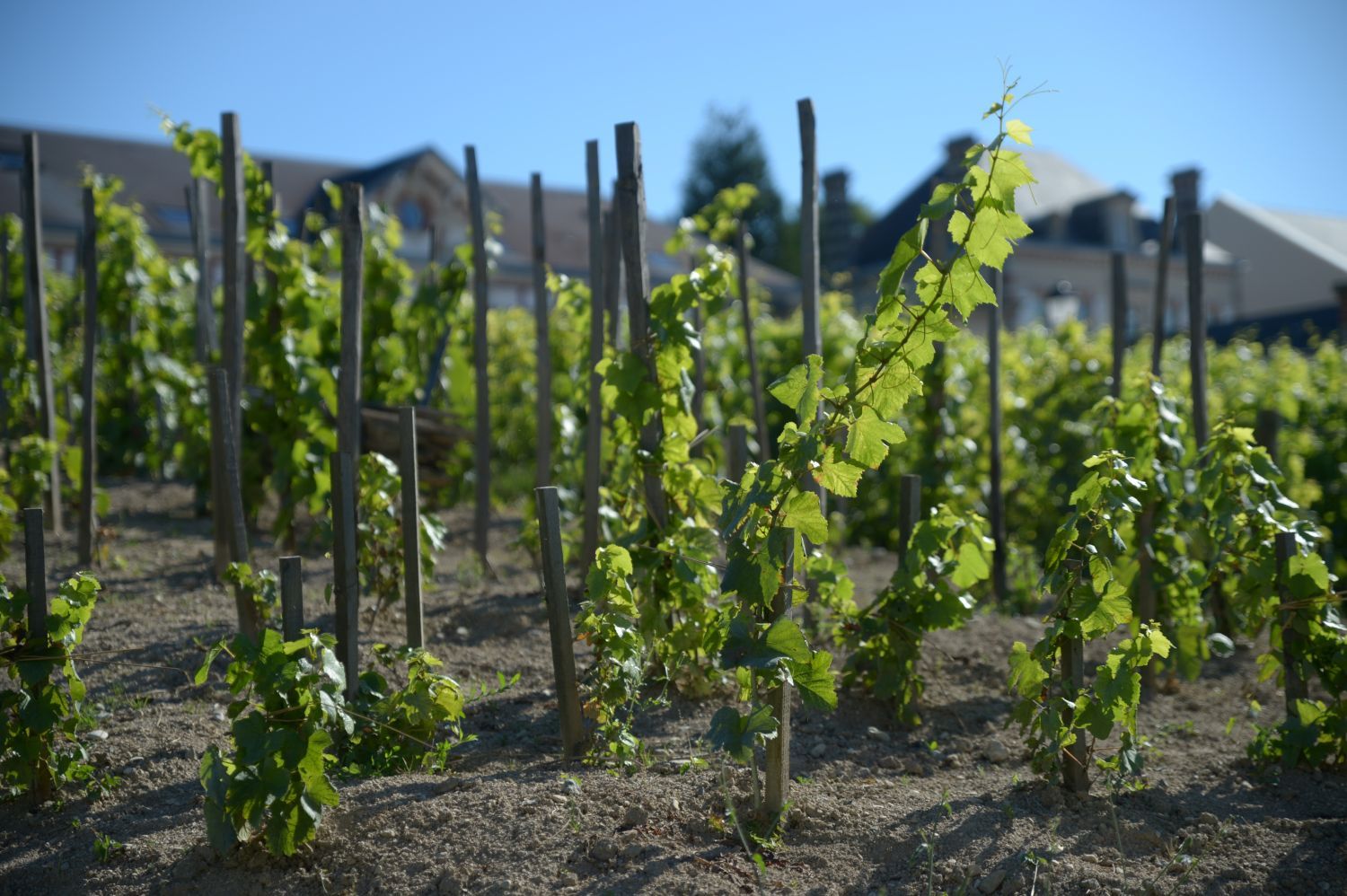 No one knows if the walls that surround them have ever stopped a rider from breaking into these sanctuaries, but a massive, powerful draught horse regularly enters through the gates to carry out a few tasks that no tractor could ever accomplish.
The Bollinger clos have always been home to French ungrafted root stock, which has miraculously resisted phylloxera, the insect that decimated nearly all of the region's vineyards in the early 20th century. The result is a magnificent pinot noir, grown according to traditional methods and with Grand cru classification, which enters into the assembly of the legendary Vieilles Vignes Françaises cuvée. The result is a few thousand bottles of remarkable Blanc de Noirs that owes a great deal of its prestigious reputation to the historic heritage treasures that are these two Bollinger clos.