Sustainability


the Bollinger way

Since 1829, our philosophy has remained focused on sustainability. It all comes down to a timeless style and preserving traditional savoir-faire. Our values remain the same and our traditions bear fruit.
Our sense of responsibility is rooted in time: it's in the history of the Maison, in every decision we make, and in our vision for the future.
Champagne Bollinger is now formally including these commitments to create a better future for our employees, for the Earth and for our local ecosystem.
---
Our People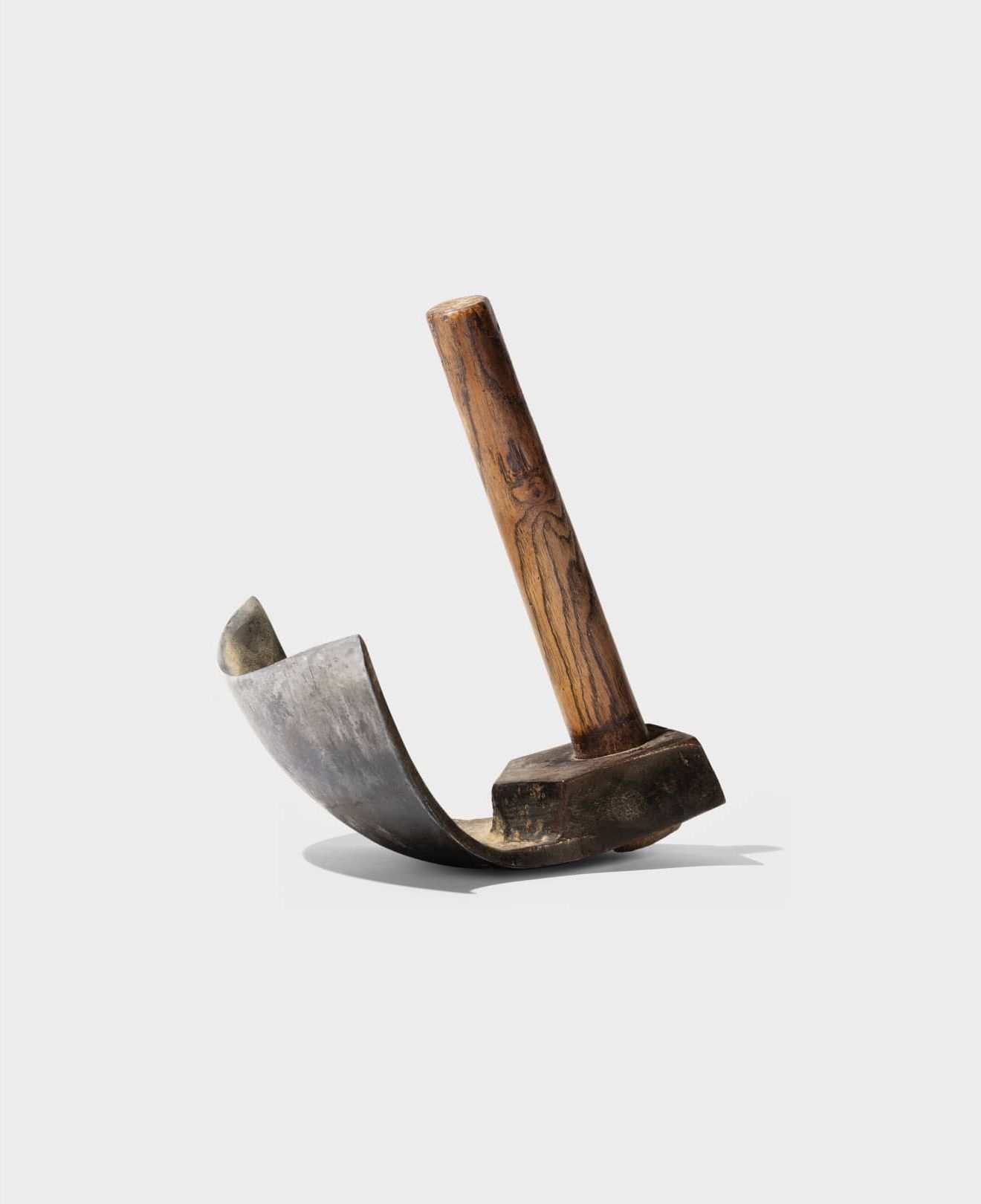 The adze, a cooper's tool, attests to the wealth of artisanal expertise at work every day
1

Refining our unique savoir-faire

Champagne Bollinger has seen generations of winemakers, coopers, disgorgers and other uniquely skilled professions grow up, each of them contributing to the wealth of its wines and each of them important to cultivate.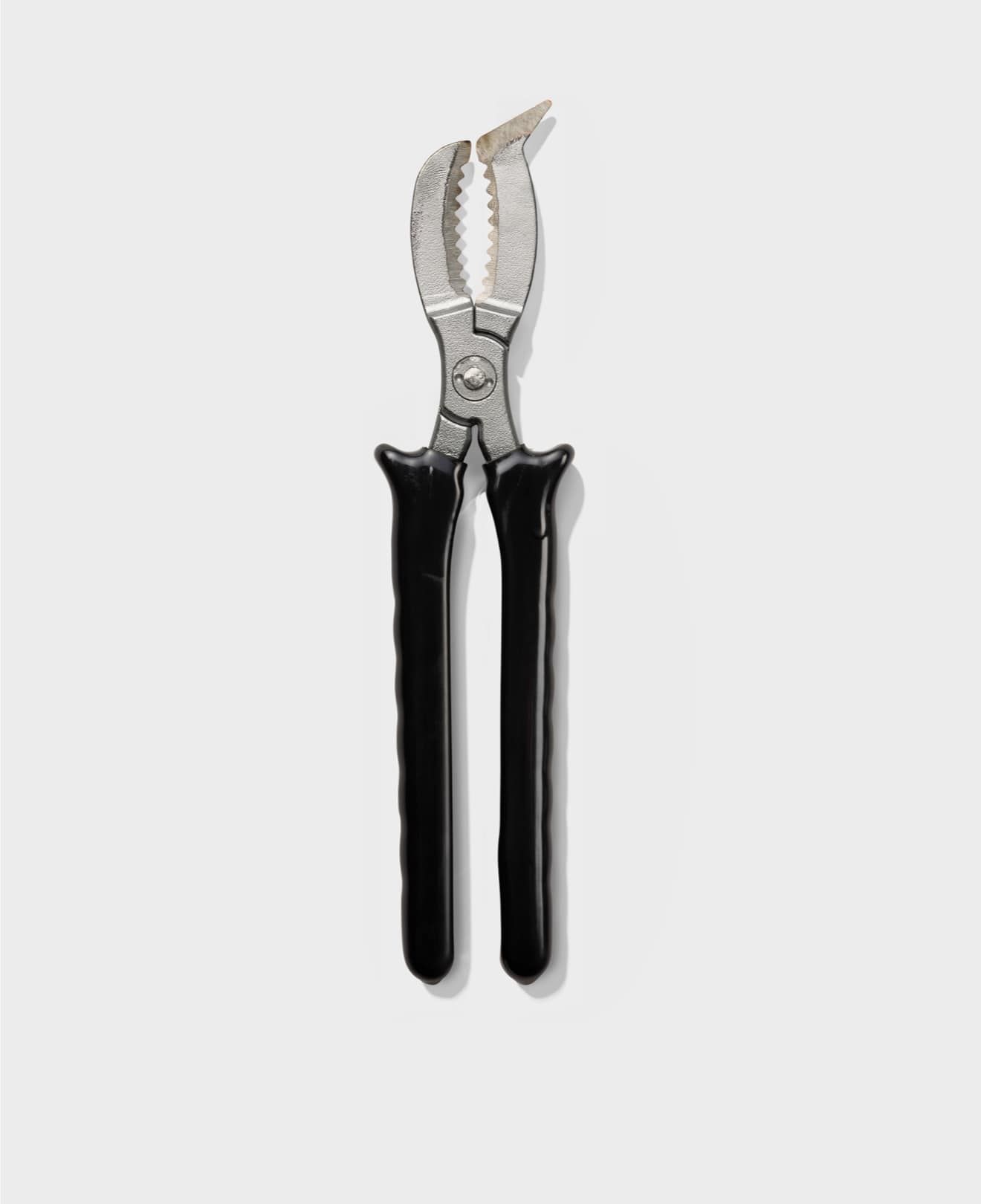 Perfection is upheld by the daily techniques of our colleagues
2

Developing our employees' culture of excellence

The excellence of Champagne Bollinger is fuelled by the work and expertise of our men and women.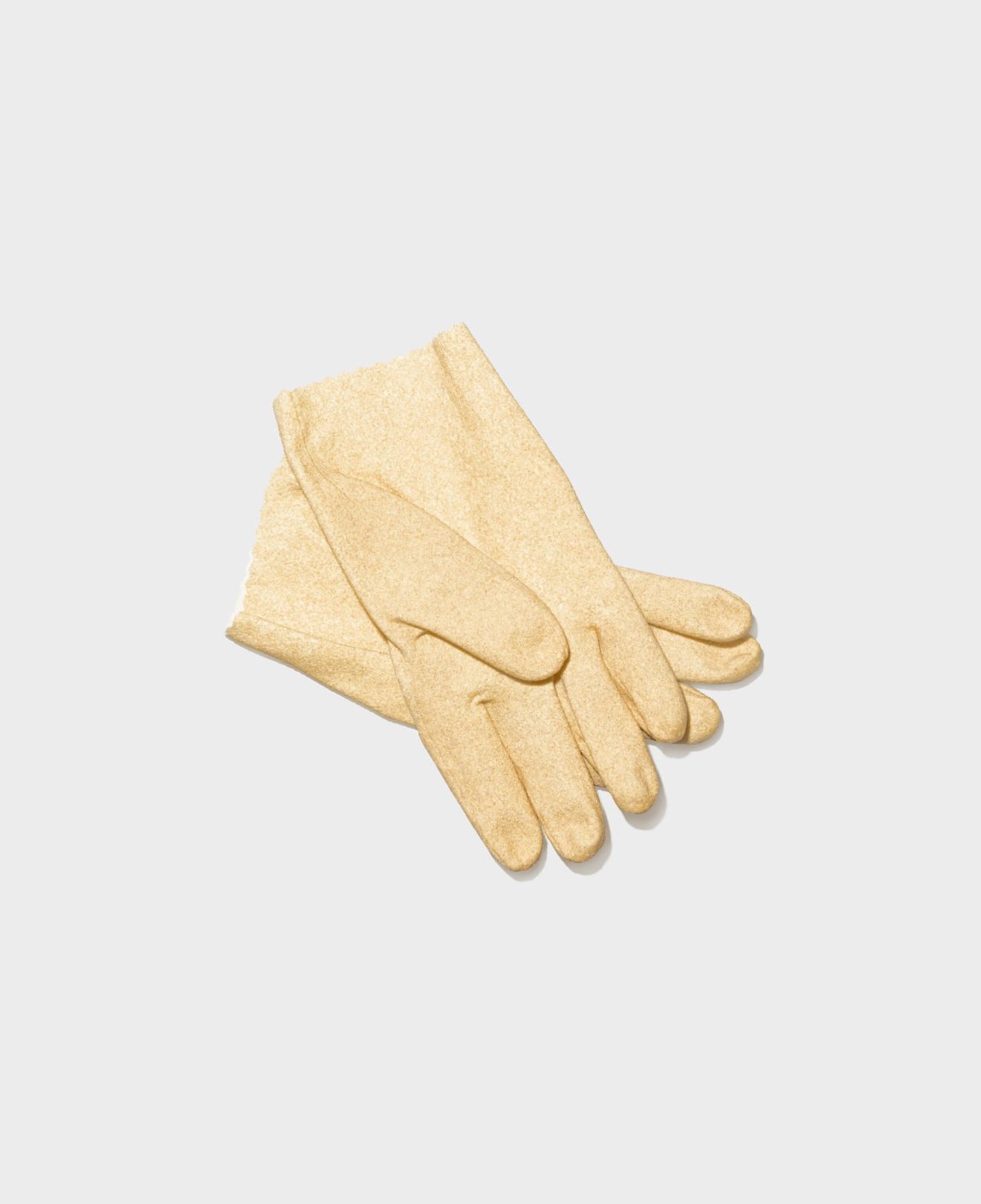 A safe and friendly workplace
3

Ensuring our teams' wellbeing

In Aÿ, at the Oger site and in each of its vineyards, Champagne Bollinger ensures the quality of working life for its teams.
---
The Earth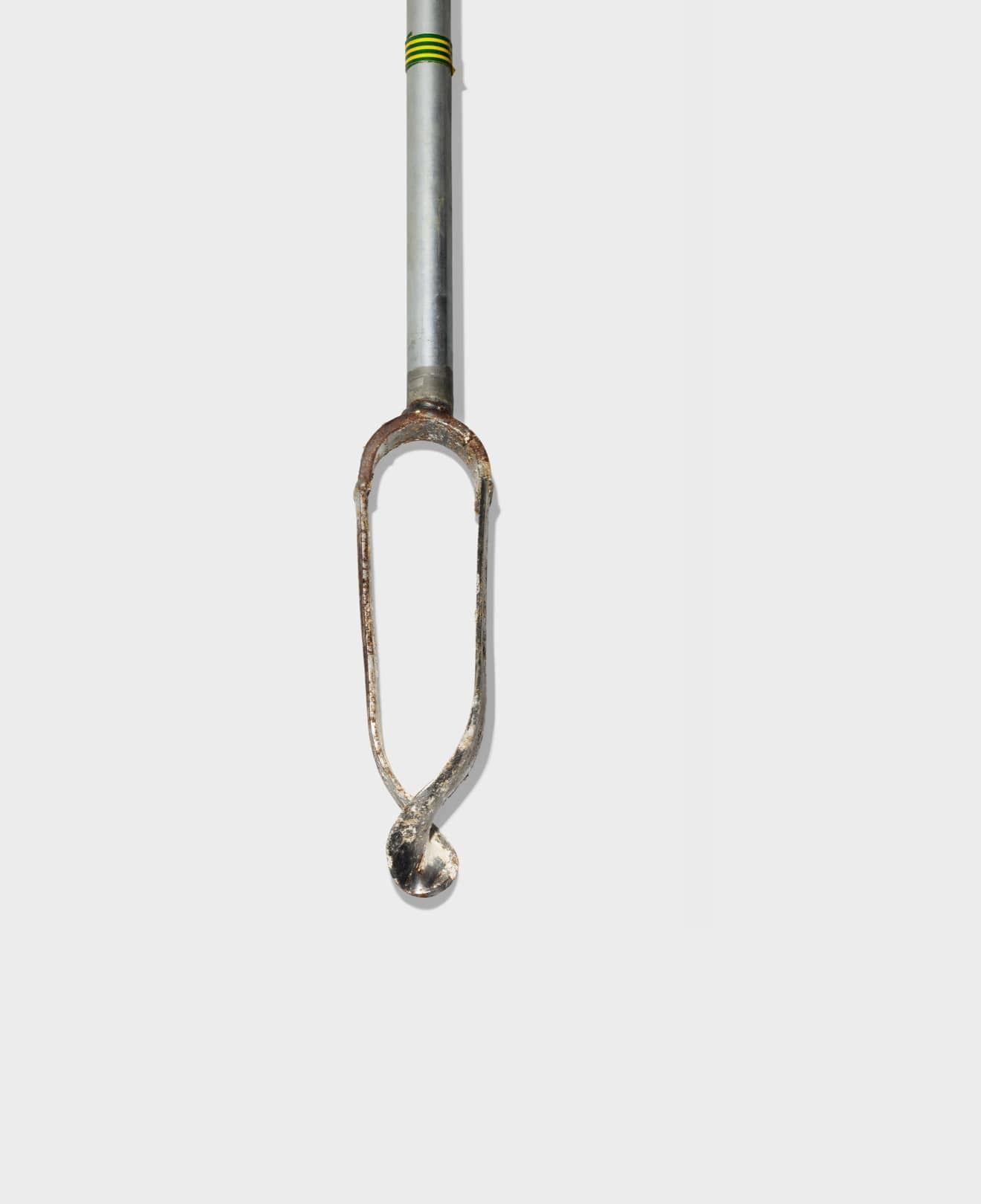 The auger is a valuable exploration tool for assessing soil quality
4

Making our vineyards sustainable while preserving biodiversity

Working the land and respecting natural ecosystems are central to our commitments at Champagne Bollinger. Preserving the biodiversity of our vineyards is a priority.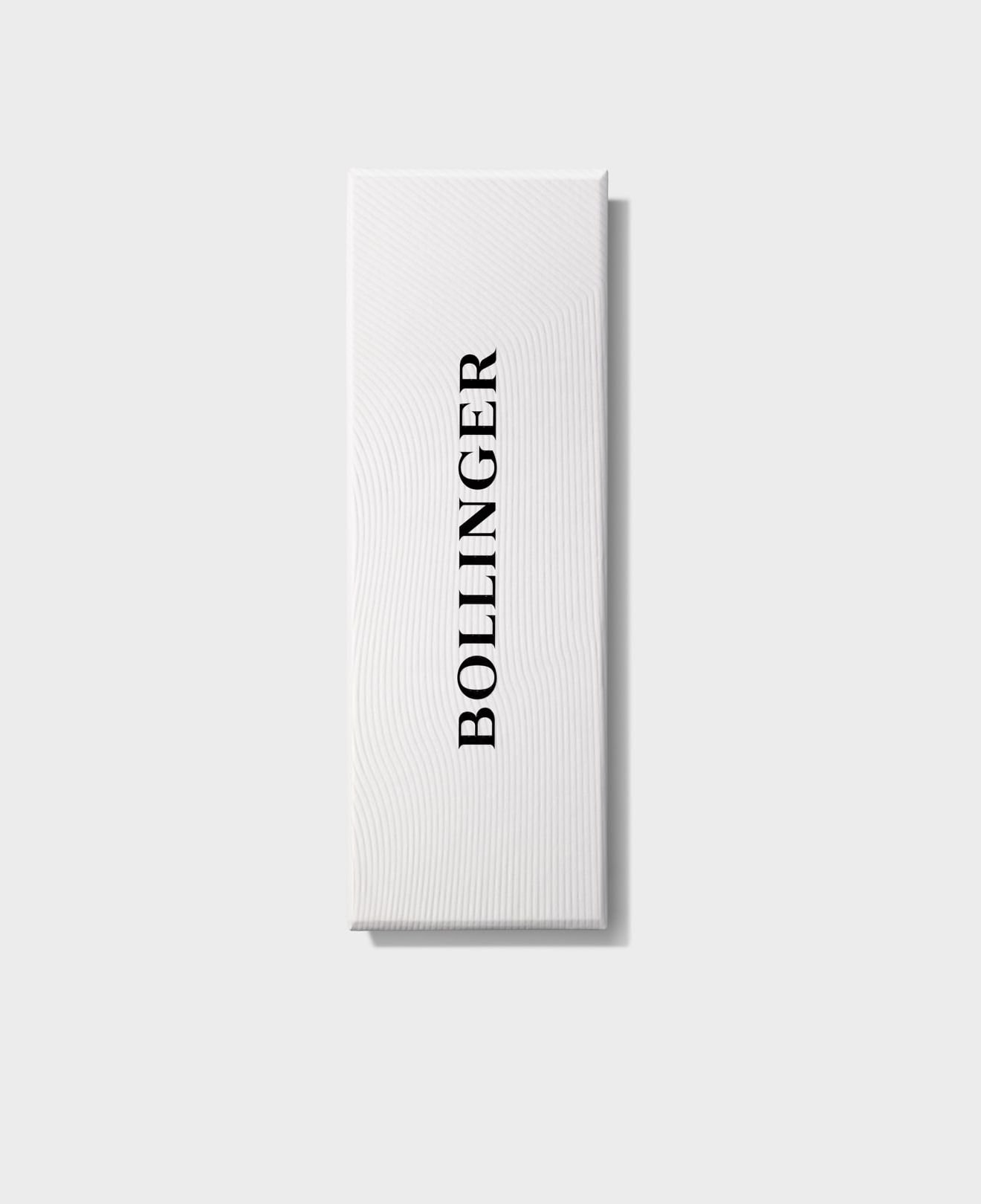 Eco-designed solutions to limit our impact
5

Reducing our carbon footprint

Champagne Bollinger is located in the heart of the vineyards. It's entirely natural and consistent that the Maison should want to protect the environment by lowering its carbon footprint.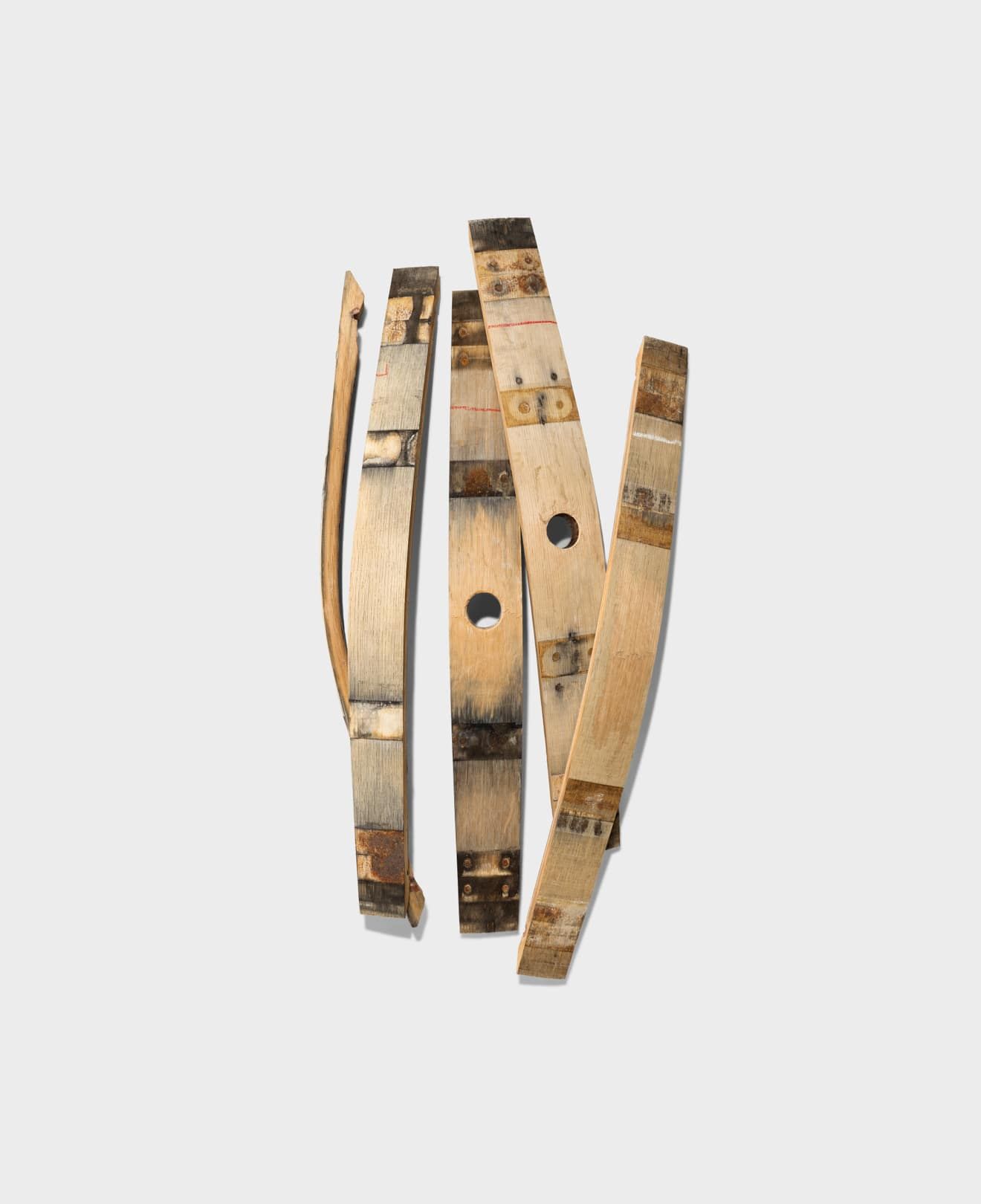 Barrels that transcend decades
6

Developing the circular economy

Champagne Bollinger is deeply rooted in winemaking tradition. Working in harmony with the environment, the efficient management of natural resources comes naturally to winegrowers.
---
Our Roots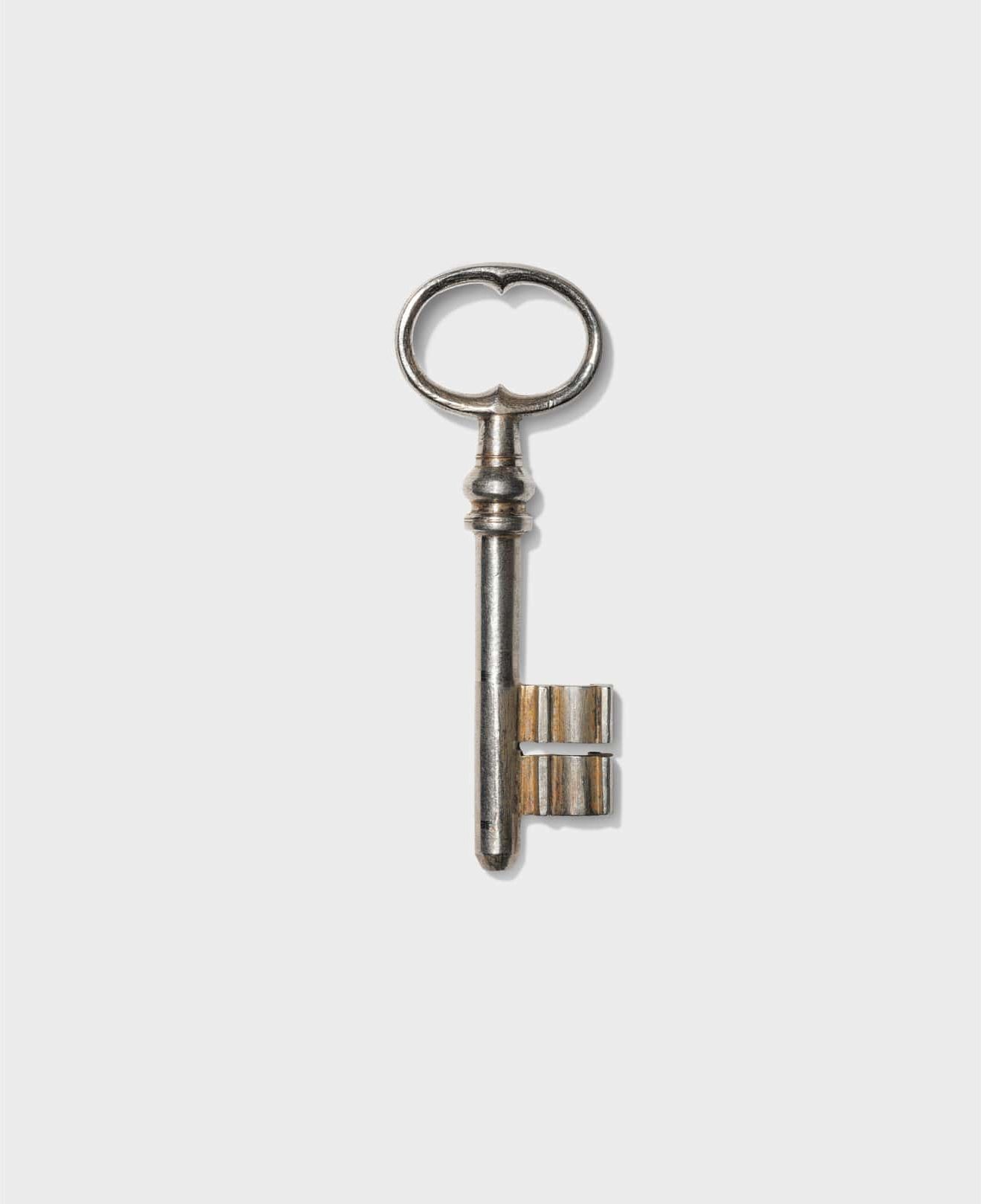 Exceptional heritage wine libraries
7

Continuing our family heritage

Champagne Bollinger has always been guided by a sense of family. Today, this family heritage is what lends the Maison its authenticity.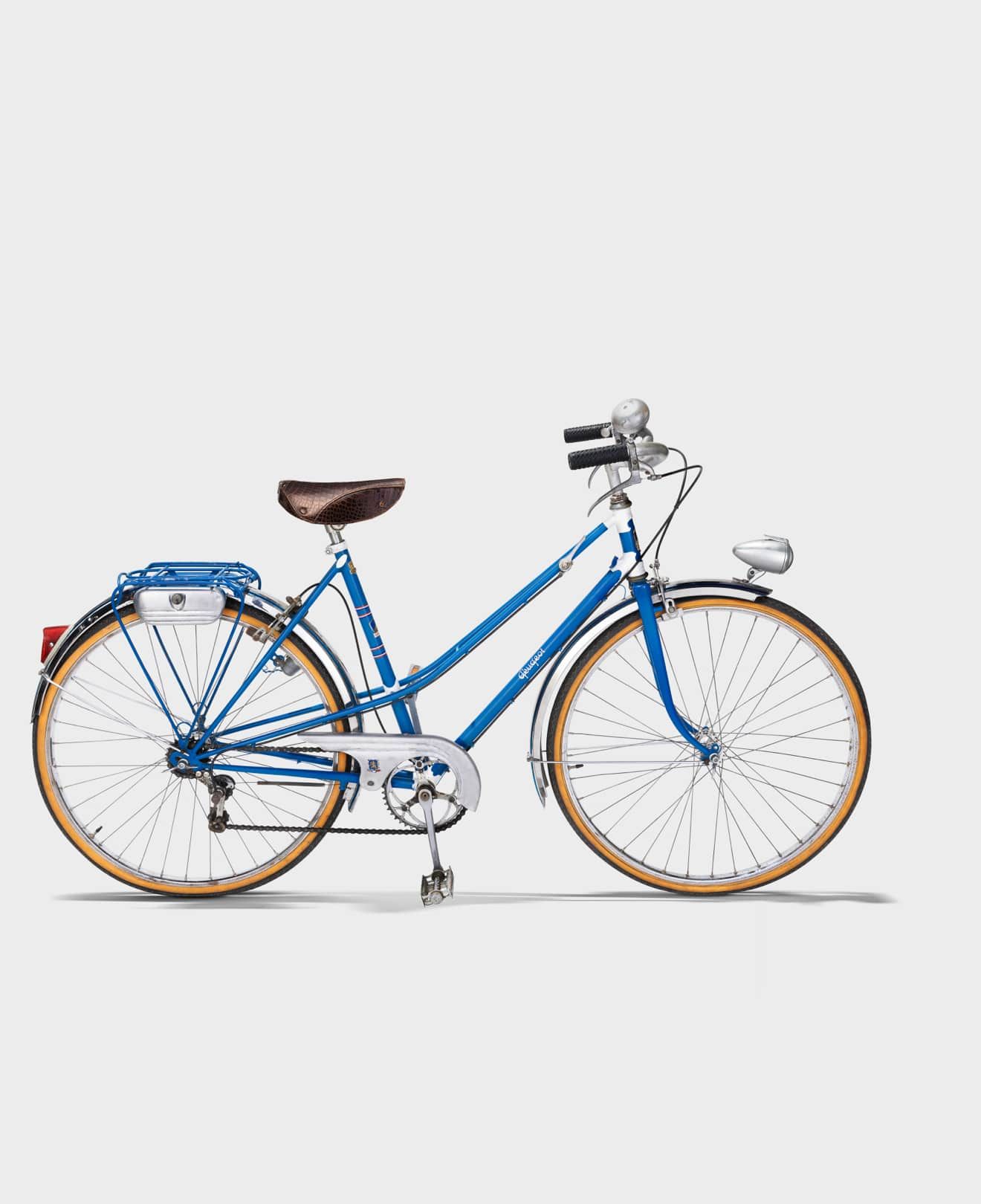 Madame Bollinger and her bicycle are part of the history of Aÿ. Still today, Champagne Bollinger continues to perpetuate her commitment to local life
8

Supporting the local ecosystem

As an integral part of a strong local ecosystem from the beginning, Champagne Bollinger is committed to forging strong partnerships with its suppliers and contributing to local development.
Refining our unique savoir-faire
Winemakers, coopers, disgorgers, and more: Champagne Bollinger has watched generations of them grow. Their specific way of working is what gives Bollinger wines their richness and guarantees their signature character. It's why the Maison is proud to be an Entreprise du Patrimoine Vivant (Living Heritage Company or EPV).
Our commitments
The Vine: Champagne Bollinger safeguards a long cultural tradition. The Maison strives to conserve ancestral winegrowing techniques, with vineyards planted en foule, with no grafting, and all work done by hand. These make for an incredible cultural heritage; one that has been continued by the Maison for almost 200 years.
The Cooperage: Our resident cooper maintains each of the Maison's 4,000 barrels for the perfect revelation of our terroirs. Barrel ageing brings a sense of precision, heightening the taste of our wines.
The Cellar: Every day the Maison works to safeguard cultural traditions. This lends new life to ancient traditions such as entreillage (the horizontal stacking of bottles), remuage (the manual tilting of bottles in wine racks to move sediment), and the way our wine is disgorged à la volée (with no prior preparation). The Maison is therefore able to preserve the unique, authentic character of the wines produced.
2029 ambitions
Champagne Bollinger is committed to the preservation of these ancestral methods and traditions:
- Continuing the Maison's most important expertise by creating an in-house Bollinger School of Savoir-Faire. With its official in-house opening planned for 2025, the School intends to open its doors to the public, with a sponsorship programme and training grants.
Developing our employees' culture of excellence
Our commitments
Helping our employees achieve ever greater standards of excellence: At Champagne Bollinger, perfection comes from the everyday actions of our employees. The women and men of the Maison work independently, making the absolute best of their individual skills. The Maison also works to ensure that skills are shared internally, meaning savoir-faire is passed between teams.
2029 ambitions
Always striving to improve, Champagne Bollinger will strengthen its Human Resources policy by 2025 in the following ways:
- Providing all of its employees with at least one training opportunity each year, to develop their professional or individual skills.
- Ensuring that all of its employees attend an annual sustainable development day to consider how related challenges can be met.
Ensuring team wellbeing
Our commitments
Ensuring excellent working conditions: Growing and making wine means tough, physical labour that works in harmony with the seasons. Employee safety is a priority at Champagne Bollinger. Our working environment is designed to limit the risk of accident, and health and safety training is given to every team. Furthermore, we encourage employees to switch between different manual tasks as much as possible, reducing the risk of physical injury from awkward poses and repetitive strain. One example is from our vineyards, where workers switch tasks during winegrowing. Before bottles are labelled, employees change shift every 30 minutes for quality control.
Promoting transparency and exchange: In keeping with the Bollinger family spirit, the Maison aims to promote cohesion between teams by creating opportunities for exchange. Champagne Bollinger organises a survey every two years to hear its employees' thoughts on where it can improve and what actions can be taken to achieve its goals.
Beyond a simple working environment, the Maison also offers employees the opportunity to maintain close relationships at friendly, informal team days designed for sharing information. These might include our traditional New Year's celebration, our summer lunch, and the cochelet, a celebration to mark the end of the harvest. Lastly, the Maison implements a charter for responsible alcohol consumption to raise awareness among its employees.
2029 ambitions
Champagne Bollinger is a responsible employer, ensuring a pleasant working environment and promoting team wellbeing by:
- Making zero lost time incidents a top priority by developing an internal culture of safety and closely monitoring the relevant indicators.
- Implementing tailored actions to improve the results of our regular satisfaction surveys.
- Carrying out awareness campaigns on responsible alcohol consumption. These will take place in-house for employees, with annual events held from 2025 on the subject, as well as externally, for customers.
Making our vineyards sustainable while preserving biodiversity
Champagne Bollinger has owned vineyards for almost 200 years. Cultivating the soil and respecting the ecosystems are at the heart of our work. The Maison also protects biodiversity across our vineyards. It's what makes our wines so rich.
Our commitments
Developing green ways of growing: Champagne Bollinger is deeply invested in the quality of the vineyard's soil, and in its environment as a whole. Sustainable winegrowing has long been part of the Maison, and is testament to the durability of our vineyards. Looking beyond the traditional approaches in place, in 2012, Champagne Bollinger was the first wine house in France whose vineyards were certified as 'High Environmental Value' (HEV). Two years later, it was also the first to receive the Sustainable Viticulture in Champagne certification. These prestigious labels assure the highest standards in environmental practice. Herbicides have also been banned on our vineyards since 2016. Each and every day, the managers of Bollinger vineyards use natural techniques to limit the pressure on the soil. These include the establishment of cover crops, mulching and environmentally-friendly grazing.
Supporting our winemaking partners: Champagne Bollinger only relies upon its most trusted and often longstanding winemaking partners to supply additional grapes. Bollinger's experts guide these partners towards a progressive approach. Most notably, many have been encouraged to sign up for the Sustainable Viticulture in Champagne certification or HEV.
2029 ambitions
Champagne Bollinger is always working to limit its environmental impact. This means constant improvements such as:
- Encouraging biodiversity by increasing the area of land that the Maison dedicates to nature from 15% to 30% between 2021 and 2025. This includes planting or restoring 2.5km of hedgerows. Reaching 40% in 2029.
- Reducing petrochemical products and replacing them with biosourced alternatives.
Aiming to use 100% environmentally friendly biosourced products.
- Raising public awareness through a yearly open day on the importance of biodiversity.
Reducing our carbon footprint
Our commitments
Measuring, avoiding and reducing carbon emissions: Champagne Bollinger has carried out a carbon assessment since 2009 which measures the emissions generated from each of its business activities. This allows the Maison to identify ways that it could improve, as well as to implement lower carbon manufacturing processes. With this in mind, Champagne Bollinger is working to reduce its energy consumption. The Maison's impact is further reduced by the use of renewable electricity and the introduction of electric vehicles such as tractors.
Within Champagne Bollinger, employees are kept informed about sustainable development. Through the actions they make every day, each of our employees contribute to the collective effort towards reducing our environmental impact.
Developing new green packaging: Our packaging is a key reflection of the Maison's environmental impact. The Marketing and Purchasing Team is working on solutions for greener packaging design.
2029 ambitions
The approach at Champagne Bollinger is to Measure, Avoid, Reduce, and Compensate. This will be strengthened in the coming years by:
- Ensuring that all packaging is 100% recycled and recyclable.
- Offering lighter bottles by reducing glass weight by at least 7%.
- Contributing to the collective effort to achieve net zero carbon emissions by reducing our own greenhouse gas emissions by 40% on scopes 1, 2 and 3 by 2029 compared to 2019.
- Eliminating upstream and downstream air freight completely by 2025.
Developing the circular economy
Our commitments
Promoting efficient water consumption: Champagne Bollinger has been taking steps to improve how it uses water, a precious natural resource. Large quantities are currently used throughout the winemaking process. The Maison keeps its water consumption to the strict minimum.
Strengthening waste management: Champagne Bollinger strives to limit its production waste as much as possible. The Maison has implemented an effective residual waste management system, ensuring all waste is sorted and recycled as far as possible. For example, in terms of the vine itself, wood prunings are ground directly into the soil, while stumps are collected and used as fuel for the region's biomass boilers. Grape residues have also been trialled as compost. In the cellar, all winemaking by-products are also recycled. All fermentation stoppers are recycled by a local business.
Increasing product lifespan: At Champagne Bollinger, time is everything. The Maison is the only producer in Champagne that has a resident cooper. Thanks to the care we give them, our barrels last through the decades. In some cases, this means a lifespan of more than thirty years.
The Maison also prioritises short supply chains, for example it uses wood from the family forest in Cuis to make some of its barrels. Finally, Bollinger has prohibited the use of white glass, which requires more non-recyclable raw material. Our 800,000 reserve magnums, stored in the cellar for many years, are also reused so as to increase the lifespan of glass bottles.
2029 ambitions
Champagne Bollinger aims to go further in waste management, promoting the circular economy by:
- Reducing waste production (excluding glass) between 2021 and 2029 by 10%, as well as by 5% before 2025.
- Ensuring that 100% of its waste is sorted and recycled by 2025 by joining pre-existing local programmes.
- Reducing the Maison's water consumption by 10% between 2019 and 2029.
Continuing our family heritage
Champagne Bollinger has owned vineyards for almost 200 years, and has always been guided by a sense of family. Today, this family heritage is what lends the Maison its authenticity.
Our commitments
An independent, family-owned business: The Maison has been inextricably linked to the Bollinger family ever since it was founded. The Maison's heritage representatives, family members and employees guarantee that the excellence of the Bollinger style will stand the test of time. This stability has allowed the Maison to evolve with each new generation, all while maintaining its authenticity and values.
Showcasing local heritage: Champagne Bollinger's own oenothèque showcases the company's exceptional winemaking history since the very beginning. It's all thanks to an extraordinary collection of bottles, the oldest of which date back to 1830.
Champagne Bollinger also has a unique hereditament in the form of property: the historic house on Rue Jules Lobet in Aÿ, the traditional lodges set amongst the vines, the plots of Vieilles Vignes Françaises, and the parcel of La Côte aux Enfants are all also part of the Maison's heritage.
Protecting our heritage shines a light on the history of the Maison within the Bollinger community.
2029 ambitions
Champagne Bollinger hopes to develop new projects to showcase our heritage and strengthen its local connection by:
- Renovating and showcasing the entirety of the Maison's property assets.
- Acting, in partnership with local stakeholders, as a key player in developing wine tourism for Aÿ. This will take the form of a large-scale local project and, more generally, the Maison's other wine-producing sites. These sites will be able to host 20,000 fine wine enthusiasts every year.
Supporting the local ecosystem
Our commitments
Developing lasting partnerships: The Maison has always strived to create strong, ethical partnerships with each of its suppliers. The Champagne Bollinger Sustainable Purchasing Charter lays out the best practices that have always been in place, highlighting the lasting partnerships the Maison so values.
Choosing short supply chains: Champagne Bollinger has always preferred to work with local partners. Every day, the Maison works closely with a number of businesses from the Champagne region. Our wine racks, for example, are made only 20 km from Aÿ by a carpenter the Maison has worked with for many years.
Contributing to local development: For almost 200 years, Champagne Bollinger has been based in the villages of Aÿ and Cuis. 80% of permanent Bollinger employees live within a 30 km radius of their workplace. Both the Maison and every Bollinger team have a strong desire to help the local community. This includes supporting local residents in their volunteer programmes and school initiatives.
2029 ambitions
Conscious to create strong partnerships with its suppliers and local stakeholders, Champagne Bollinger wishes to work on the following:
- Supporting local initiatives by creating an annual Madame Bollinger Prize to reward regional projects, with an investment of €50,000.
- Promoting sustainable viticulture by guiding all the House's grape suppliers towards VDC certification (Sustainable Viticulture in Champagne).
- Bolstering partnerships with the House's strategic suppliers by:
+ Applying a responsible purchasing charter which engages Champagne Bollinger and its suppliers to work together on developing sustainable practices.
+ Carrying out a satisfaction survey to identify how to optimise partnerships.