Bollinger PN
Bollinger's unique vision of pinot noir
A unique expression for each edition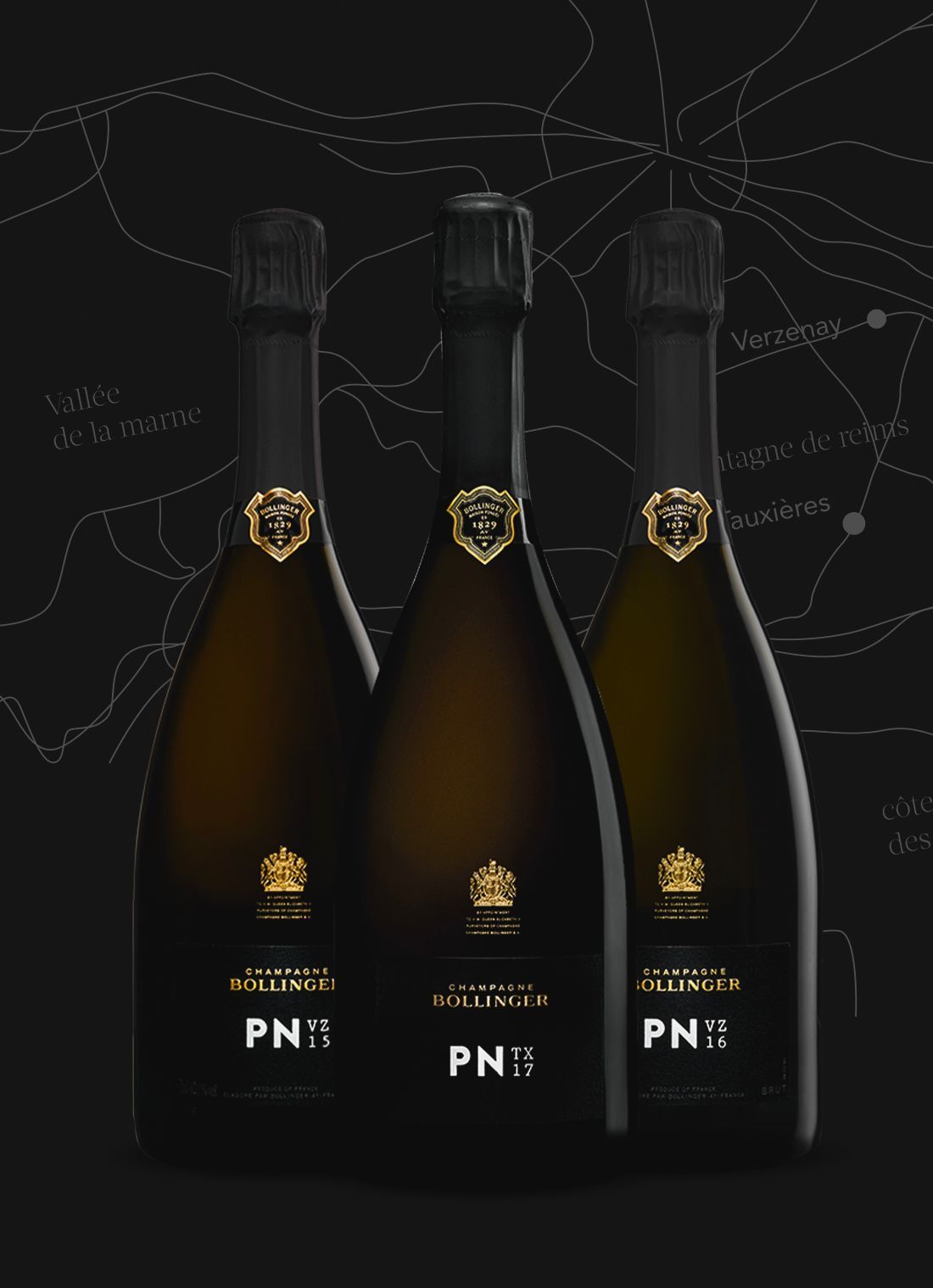 Made exclusively from pinot noir, this singular champagne expresses Champagne Bollinger's unique vision of this grape variety. The new Bollinger PN cuvée embodies the ambition to highlight the variety of expressions of pinot noir by selecting the finest from several terroirs, each conveying a unique taste.
Each edition gives free rein to one main cru and one vintage, carefully selected by Champagne Bollinger, so that each new cuvée will be an reinvention of the original one. The Bollinger PN cuvée has become a new addition to Champagne Bollinger's core range. The VZ15 edition is the first interpretation of it.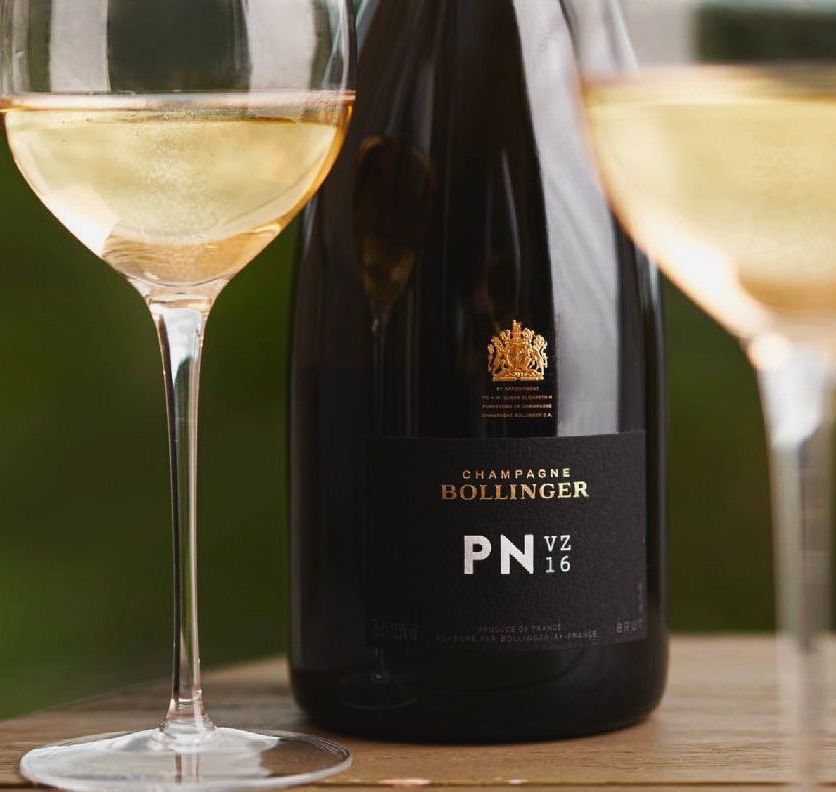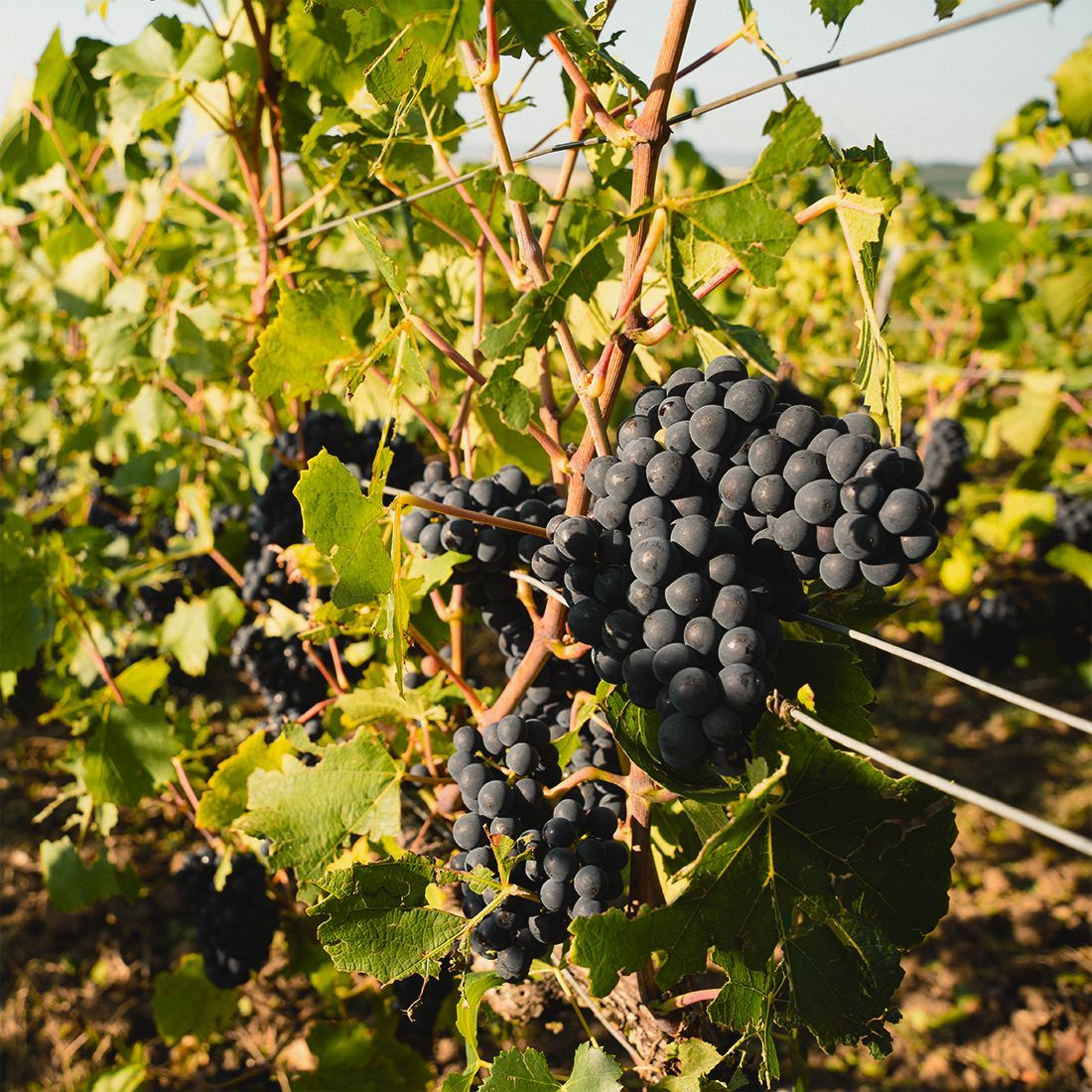 Pinot noir, a fresh interpretation of the Bollinger style
Pinot noir, the predominant variety in all its cuvées, is one of the essential pillars for Champagne Bollinger. With Bollinger PN, Champagne Bollinger introduces a second Blanc de Noirs into its core range, alongside the emblematic Vieilles Vignes Françaises. Its fragile nature makes it a demanding grape, requiring care at every step, and the wines it produces take a very long time to age. However, pinot noir brings an incomparable finesse to wines, which is revealed when vinified well. This is why pinot noir is one of the founding principles of Champagne Bollinger's identity.
A unique expression for each edition
The aim of this new cuvée is to explore the taste of pinot noir and highlight its different expressions according to terroir, each of which brings a unique flavour. Each new edition enriches this Bollinger PN range, giving free rein to one main cru and one base vintage, offering a new interpretation of the expertise and vineyards of Champagne Bollinger.
The very essence of Verzenay

The significant proportion of Verzenay in the PN VZ cuvées blend brings the characteristics of the pinot noir grown in this terroir to the wine: depth, elegance, and tension with a saline finish.

The very essence of Tauxières

Showcased in the PN TX17 cuvée, the significant proportion of Tauxières in the blend brings tension, precision and complexity to this wine.