The R.D. initials
The boldness of Madame Bollinger
An old vintage, recently disgorged and dosed like an Extra Brut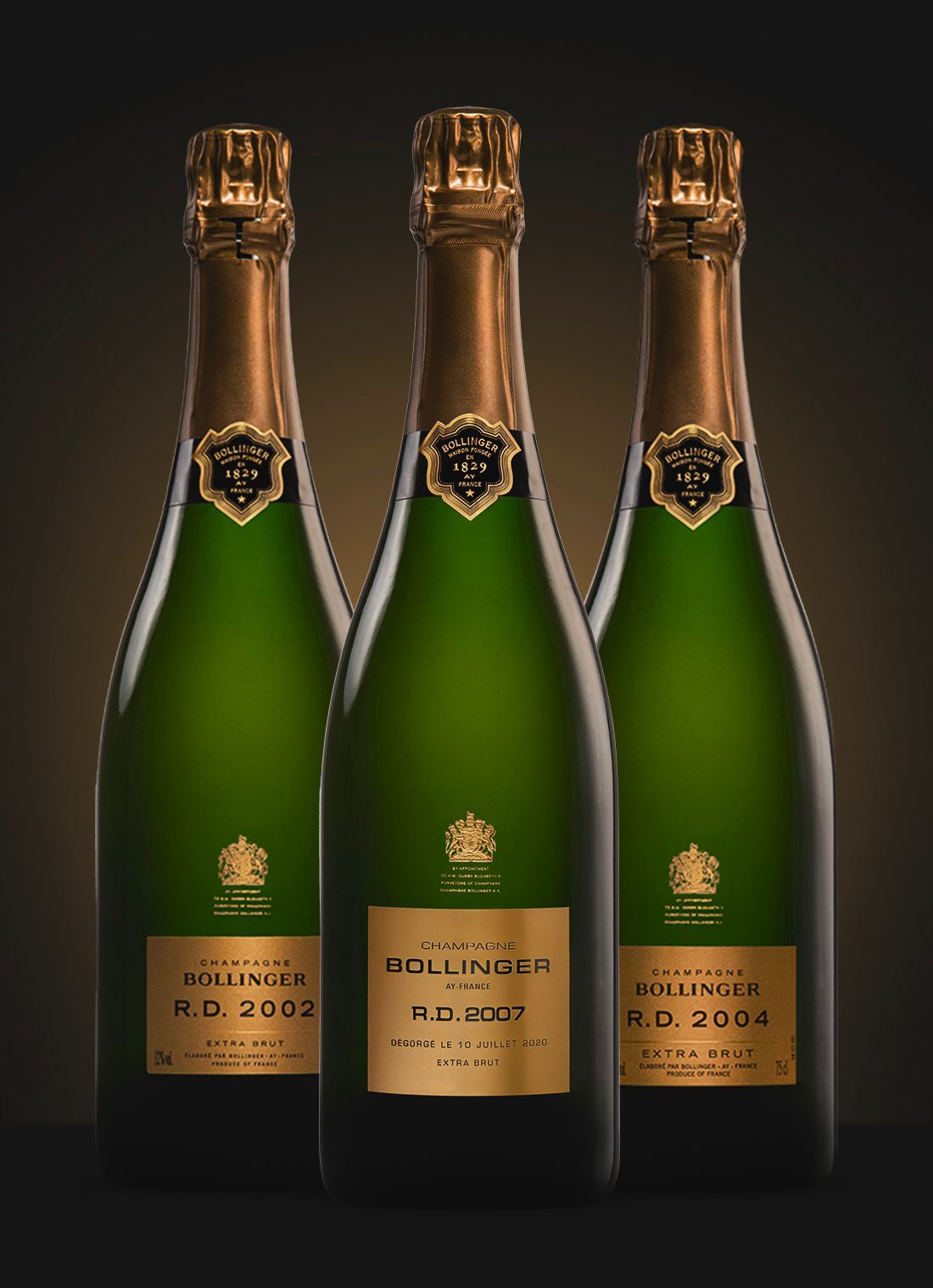 In 1963, Madame Bollinger, along with her American agent, made the decision to sell a few bottles of "Réserve 1947". The idea was to "compete with the 'bouteilles spéciales'", or prestige cuvées, of other Champagne houses.
Madame Bollinger's great idea was to choose an old vintage, recently disgorged and dosed like an Extra Brut. The recent disgorgement guarantees the remarkable freshness of the wine. This is what is so bold about the approach, which offers the world an opportunity to enjoy a truly unique tasting experience. This unique cuvée was named Bollinger R.D. for "Recently Disgorged".
The genesis of a revolutionary idea
In 1960, there was a general trend for "prestige cuvées", high quality wines sold for very large sums of money. Nearly everyone did it... but for Champagne Bollinger, yielding to market conformity was out of the question. As explained in a commercial memo, Champagne Bollinger believes that "all its wines, given the quality of the grapes and the traditional production methods, are top cuvées". Creating a "prestige cuvée" would somehow lessen Bollinger's other wines, yet these are all made with the same exacting standards and pursuit of quality.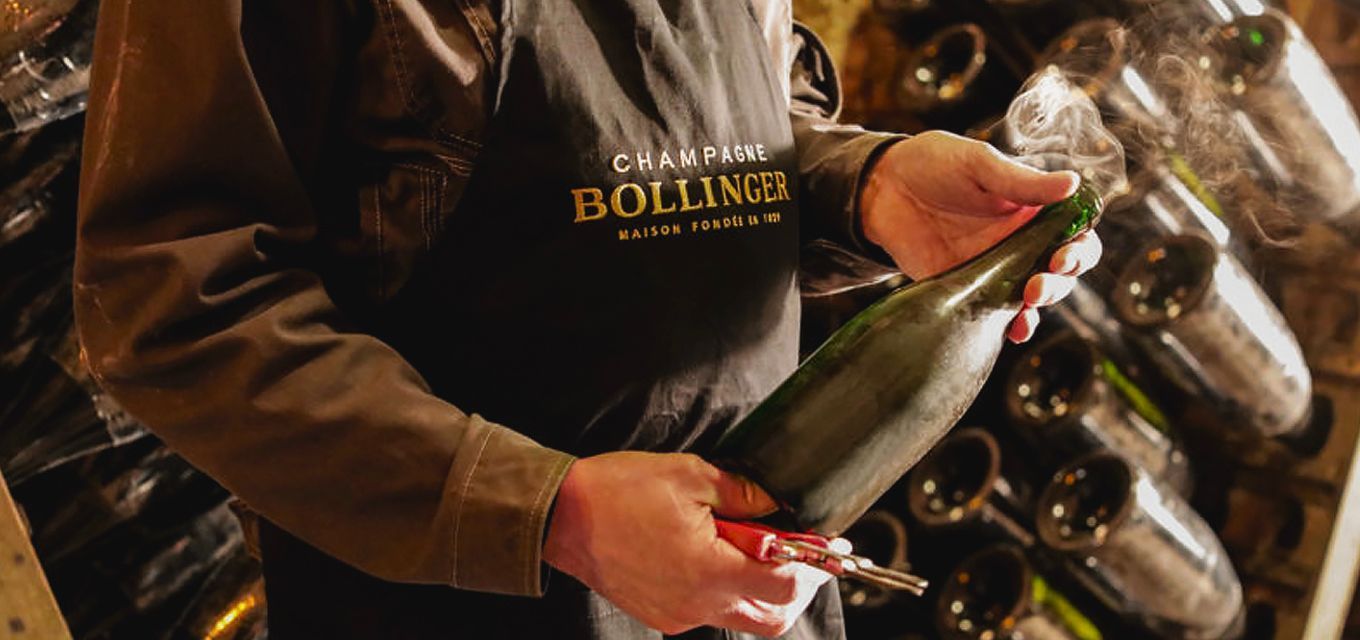 The Bollinger R.D. 2007
The extremely long ageing period, over four times higher than stipulated by appellation regulations, endlessly transforms the aromas. This is wine alchemy. Madame Bollinger's idea was radical, creative and bold: made available for tasting just after being disgorged, the wine signs with freshness and offers up powerful aromas shaped by a long vinification in oak barrels. A unique flavour, distinct prestige: Bollinger R.D. is truly peerless.
The R.D. initials
In 1967, after some hesitation over the definitive name for the cuvée, Bollinger R.D. (Recently Disgorged) was finally selected. Three vintages were released at the same time. 1952 on the English market, 1953 in Switzerland and France, and 1955 in the United States and Italy. It was this vintage, followed by 1959, that would give the cuvée its truly international reputation.
The contrast between great freshness and the exceptional aromas of an old vintage
Today, Bollinger R.D. – unique in both its concept and its style – is always something of a revolution in the world of Champagne wines