La Côte aux Enfants
A superb red wine from the legendary parcel in Aÿ
La Côte aux Enfants: the symbol of red wine expertise at Bollinger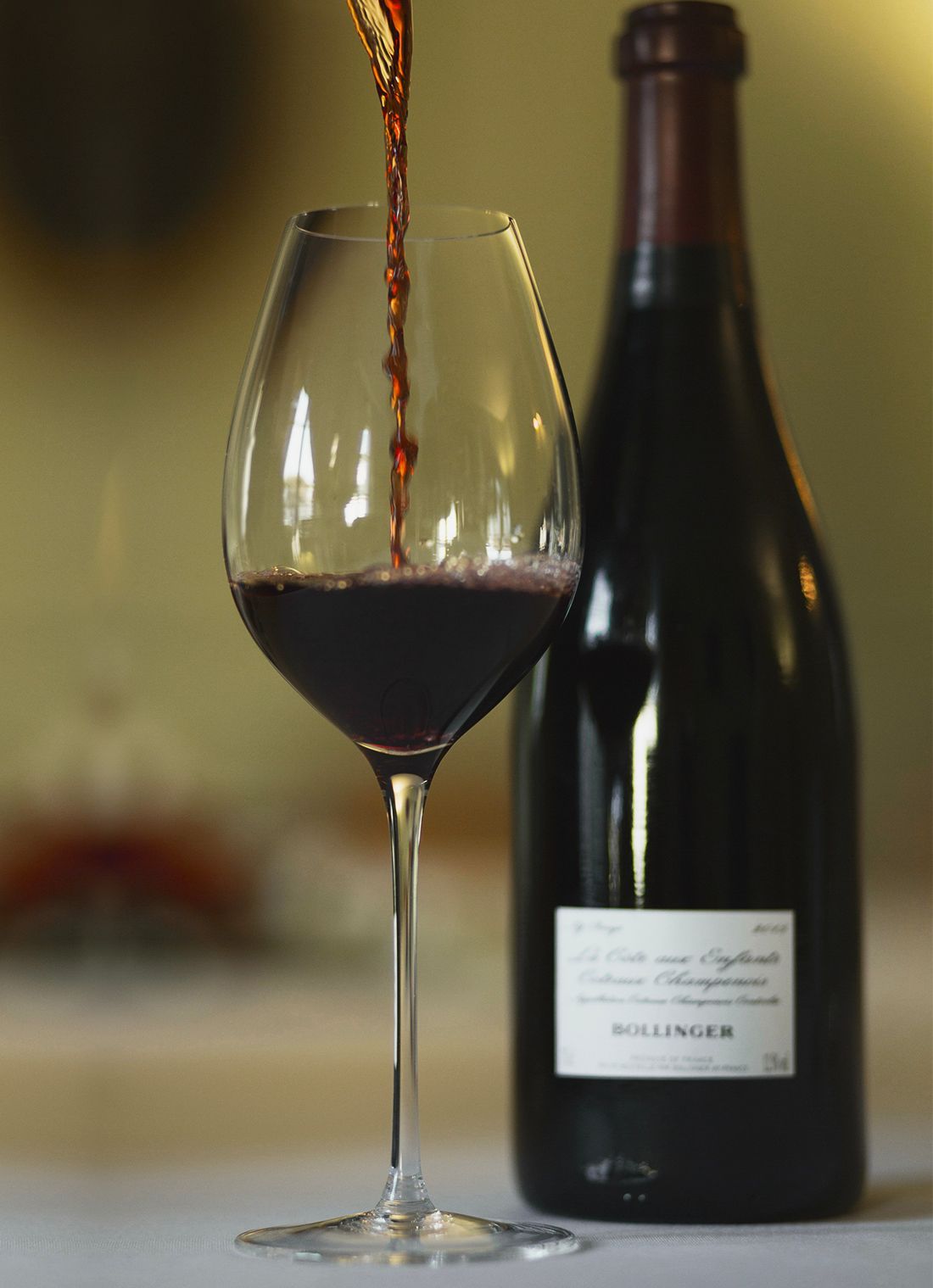 The Champagne vineyards initially owed their reputation to red wines. Pinot noirs from the town of Aÿ were the most highly prized at the French court and were the favourite wines of Henri IV.
Nicknamed "the Romanée-Conti of Champagne", this red wine comes from a steep hill on the outskirts of Aÿ and is made in the Burgundian style, aged in small oak barrels. It is only produced when the maturation of the grapes is considered exceptional.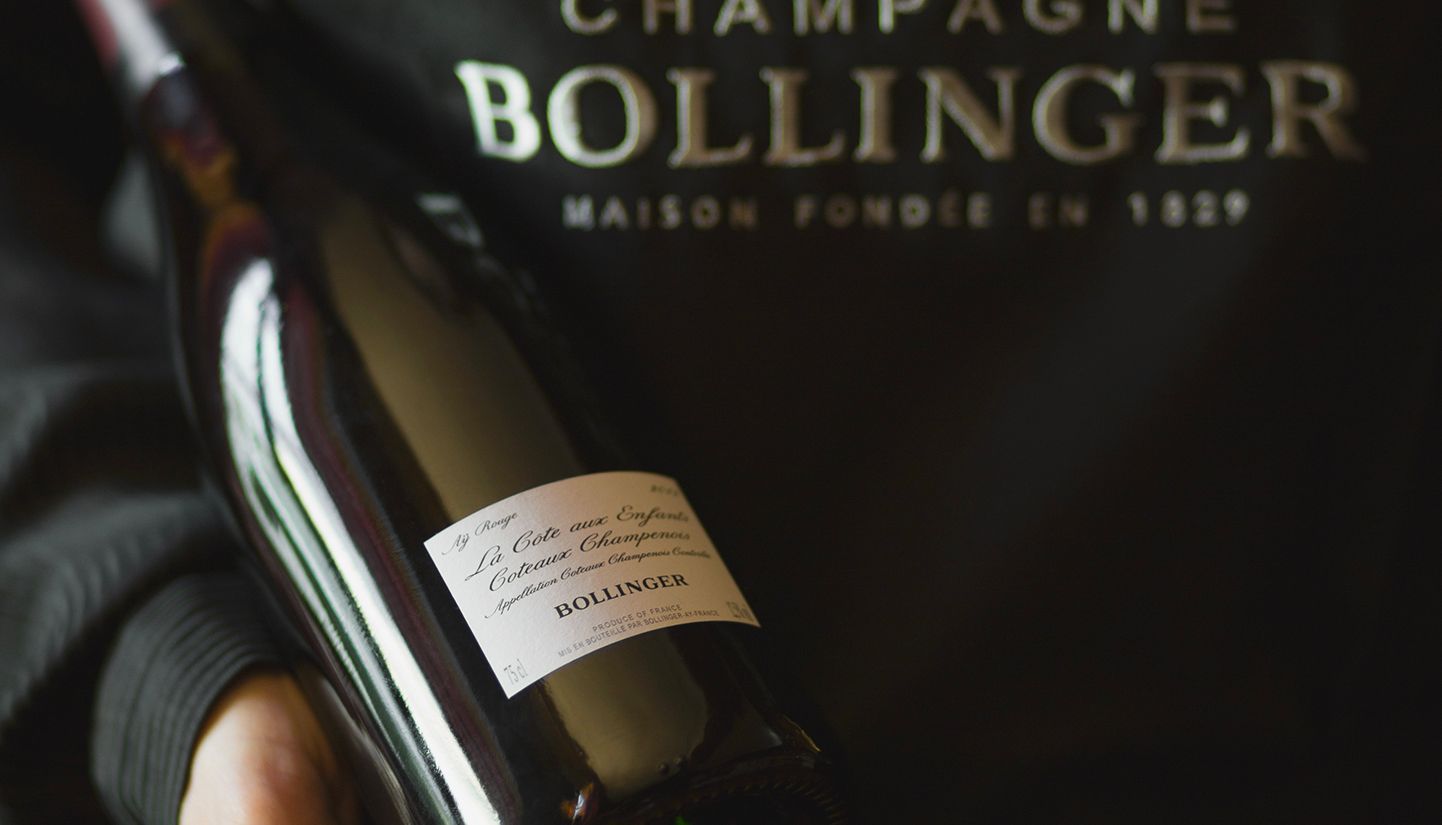 The exceptional grape variety behind it all
The region initially owed its reputation to its red wines. The pinot noirs were among the favourites of King Henri IV, particularly those from the little town of Aÿ. Champagne Bollinger follows in this tradition by offering a fine red wine from a now-legendary parcel: La Côte aux Enfants. Drawing on this historical expertise, Champagne Bollinger is once again upholding the heritage of the house with this 100% pinot noir single-plot champagne.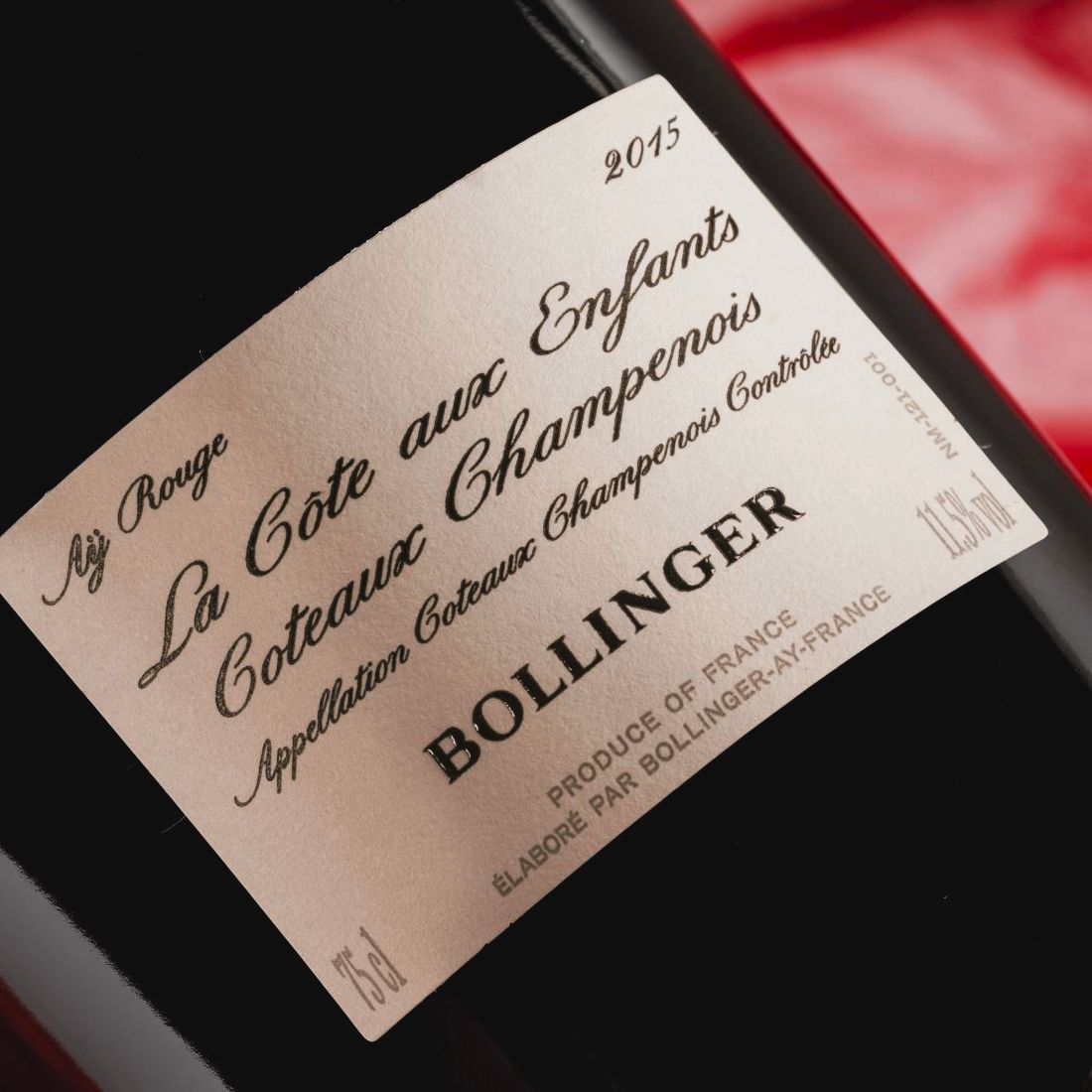 La Côte aux Enfants: a legendary name
The wine atlas of France by Louis Larmat, published in 1944, lists the place as "Côte aux enfers" (replacing the world "children" with "hell"). It is said that women who were tasked with carrying heavy baskets up the slope containing the earth washed away by storms gave it this name... Others say that the plot was situated on such a steep slope that it took the agility and flexibility of children to harvest the grapes. No one knows the real truth behind this strange name.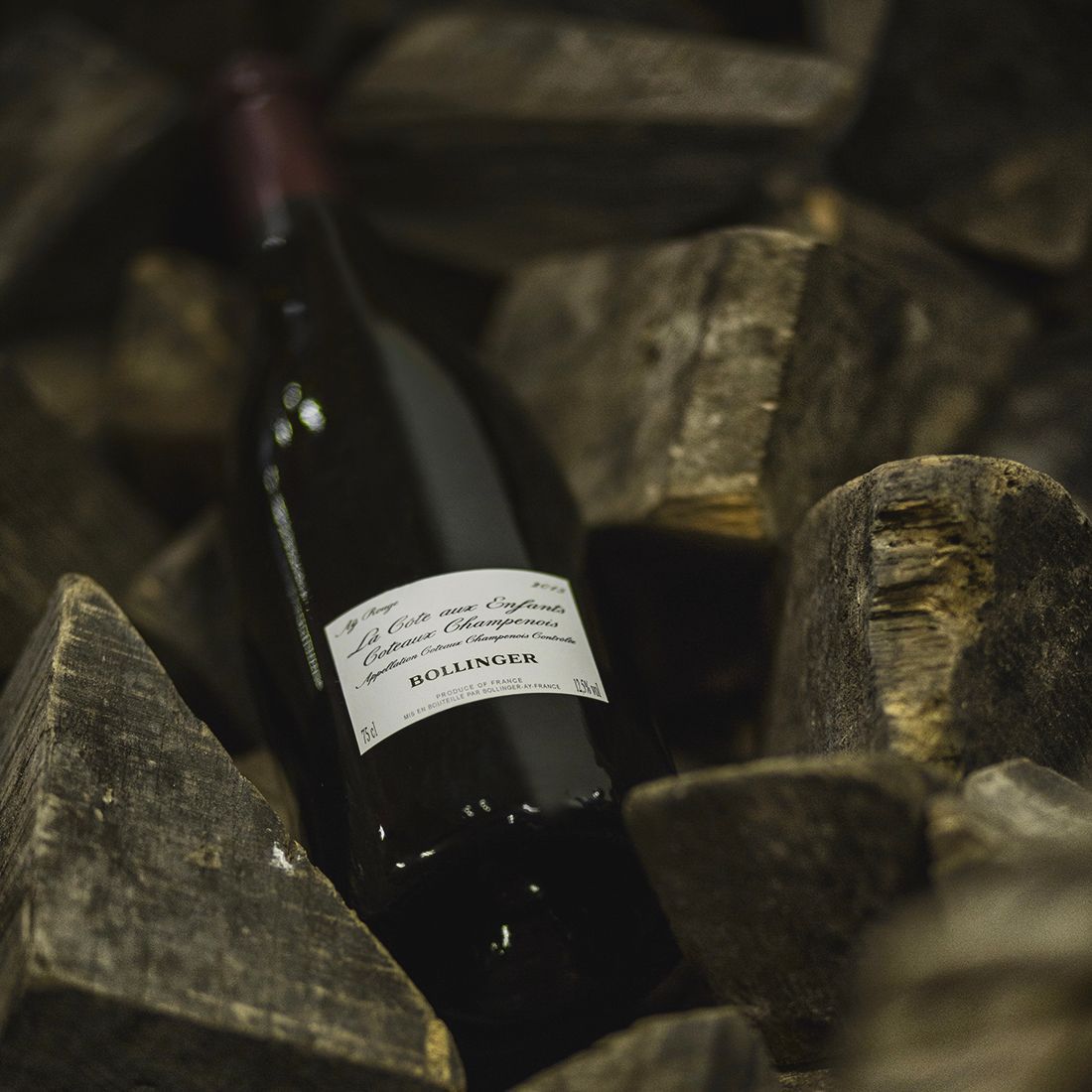 Whole-cluster vinification
This ancient practice consists of putting the grapes into a vat for fermentation without removing stems or crushing them. This choice of vinification requires the grapes to be picked when very ripe, as late as possible, when the stems have lignified in order to avoid any vegetal taste. This method is well suited to pinot noir and adds aromatic complexity and greater structure to the wine.
La Côte aux Enfants Cuvées