La Grande Année
The embodiment of traditional Champenois expertise
At Champagne Bollinger, only the absolutely exceptional harvests are made into vintage wines
Made only from Grand and Premier cru grapes, La Grande Année is the embodiment of the carefully preserved traditional expertise of Champagne Bollinger. Vinified in oak barrels, sealed with natural cork and riddled by hand, this champagne has waited patiently for 10 years in Bollinger's chalky cellars.
Champagne Bollinger has never abandoned vinification in oak, an ancient method that helps develop aromas of great finesse. After a prolonged ageing on its lees, even today every bottle of La Grande Année is riddled and disgorged by hand.
Vinified exclusively
in old oak barrels
Great wines are always born in barrels. La Grande Année is the perfect representation of this. This is a rare Champagne tradition, as Champagne Bollinger is one of the last-remaining Champagne houses to still vinify its great wines in barrels. However, thanks to micro-oxygenation, vinification in oak gives the wine extraordinary ageing potential.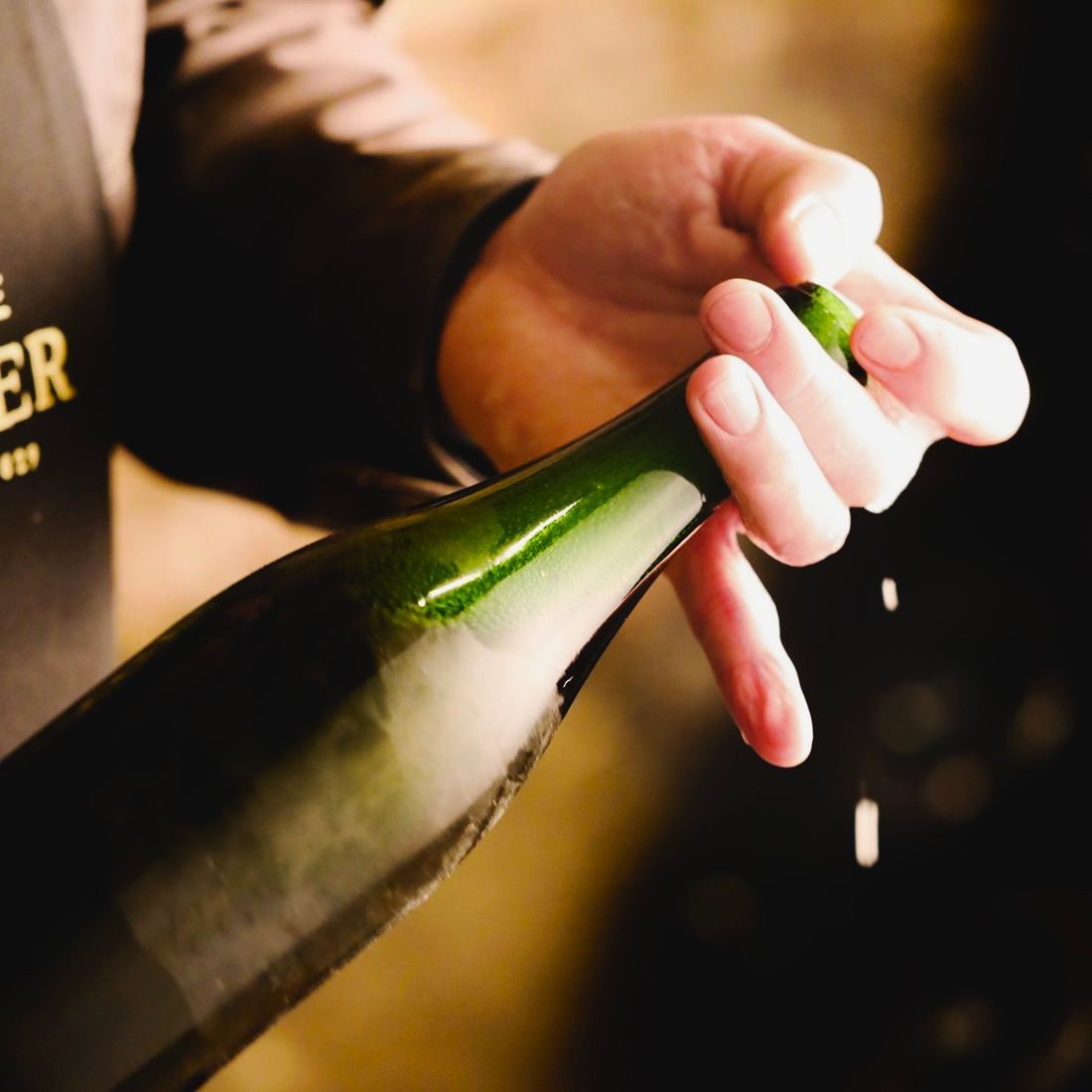 Riddled and disgorged exclusively by hand
The people of Champagne have long sought the best way to clarify wine by removing the deposit that forms over the years. To do this, they invented the very unique method of riddling: gently and gradually moving the bottle to progressively remove the sediment and guide it into the neck of the bottle. The cellars of Champagne Bollinger are home to row upon row of wooden stands.