La Grande Année 2012
Textured and Expressive
A lively and complex 2012 vintage.
La Grande Année, a champagne craftmanship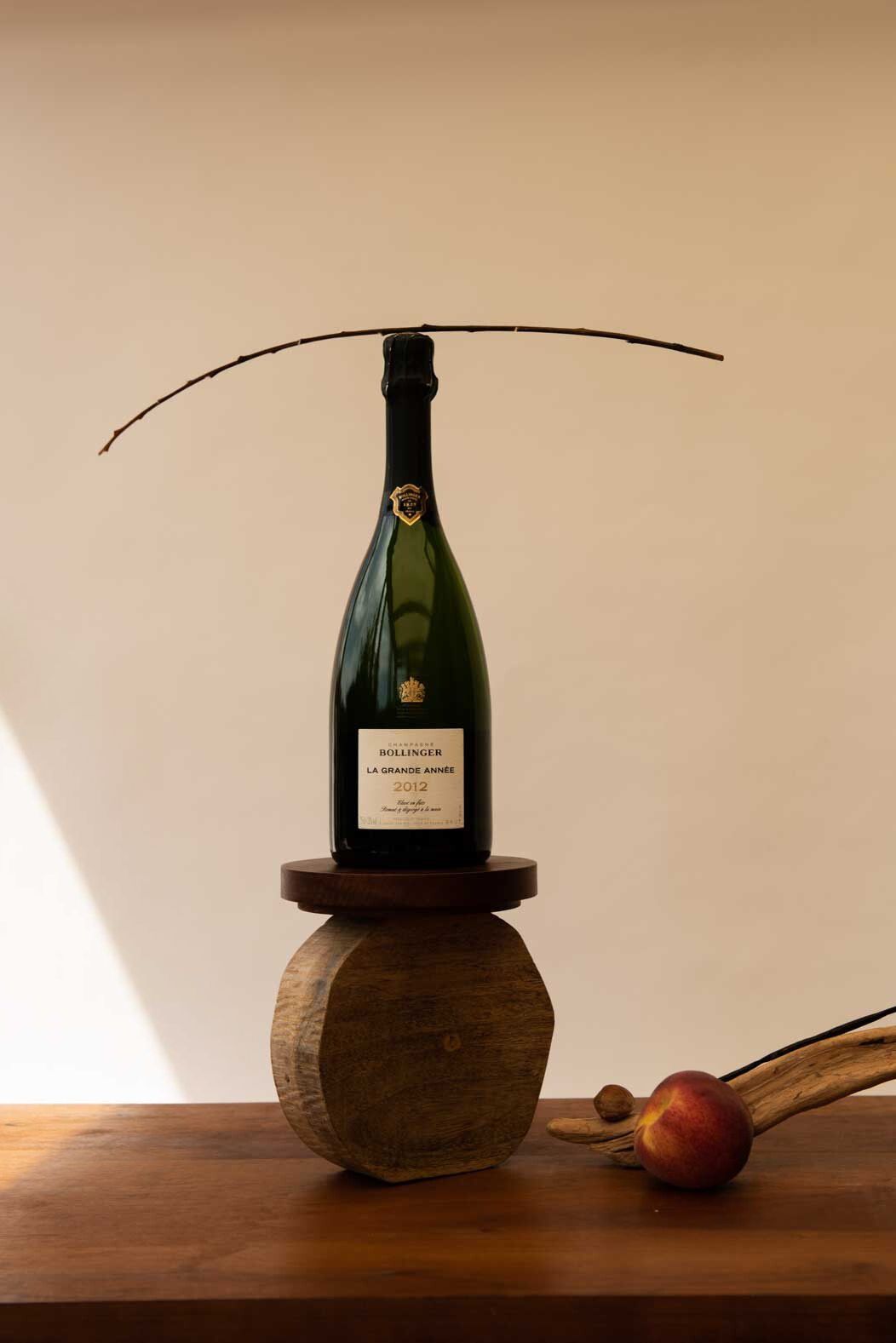 La Grande Année is the very embodiment of an exceptional, timeless champagne. Artisanal savoir-faire is at the heart of its production. One such artisanal technique is vinification, which takes place in oak barrels. This helps the wine develop complex aromas, and, thanks to micro-oxygenation, lends an extraordinary ageing potential.
The 2012 vintage gave rise to a generous wine at Bollinger – full, lively and complex.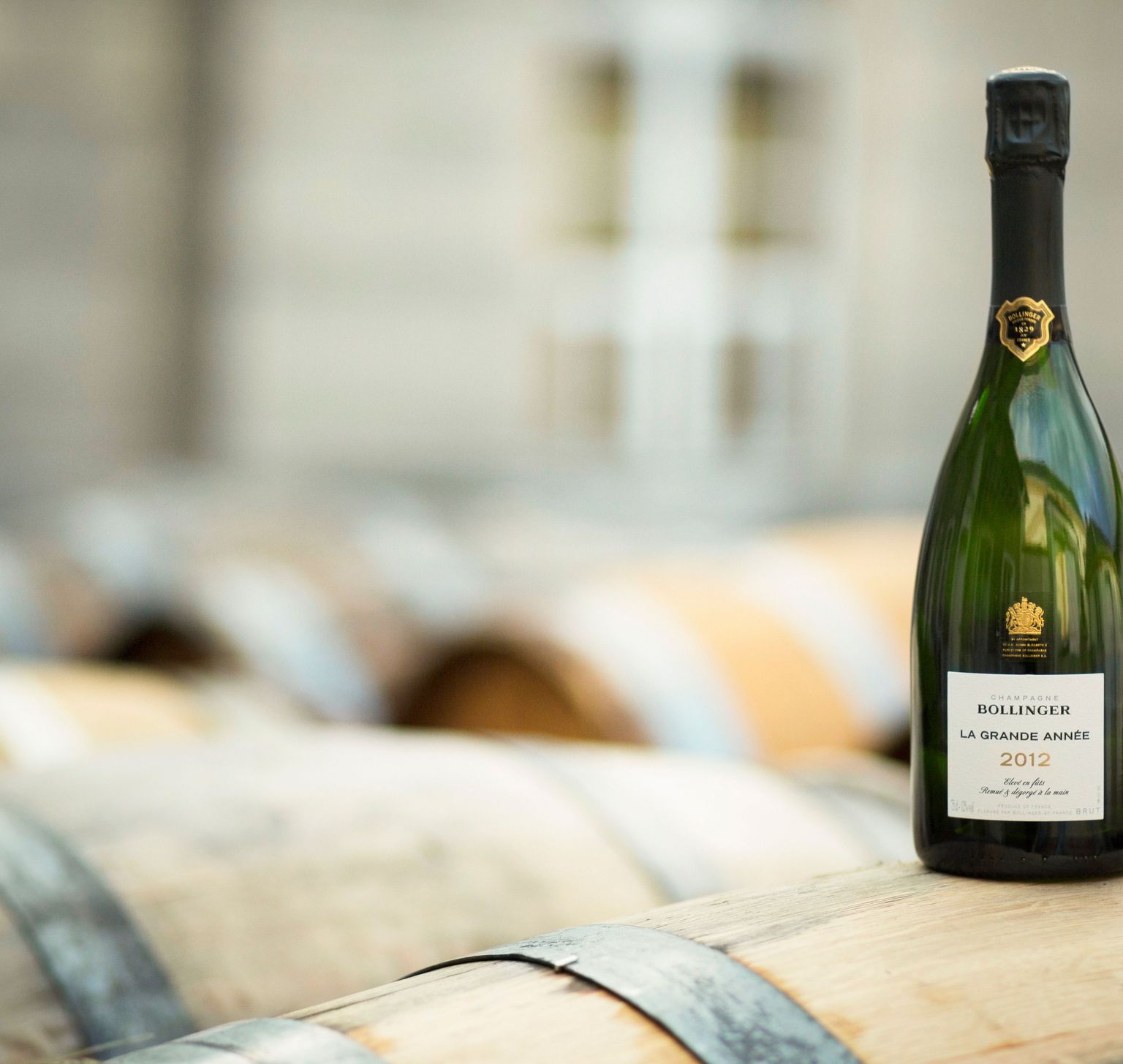 Assembly
The balance between the intensity of great Pinot Noir and the freshness of Chardonnay.
La Grande Année 2012 is an assembly of 21 crus, mostly in Aÿ and Verzenay for the 65% Pinot Noir and in Mesnil-sur-Oger and Oiry for the 35% Chardonnay.
Fermentation takes place entirely in oak barrels and the wine is aged, sealed with a natural cork, for over twice as long as required by the appellation regulations. Dosage is moderate, 8 grams per litre.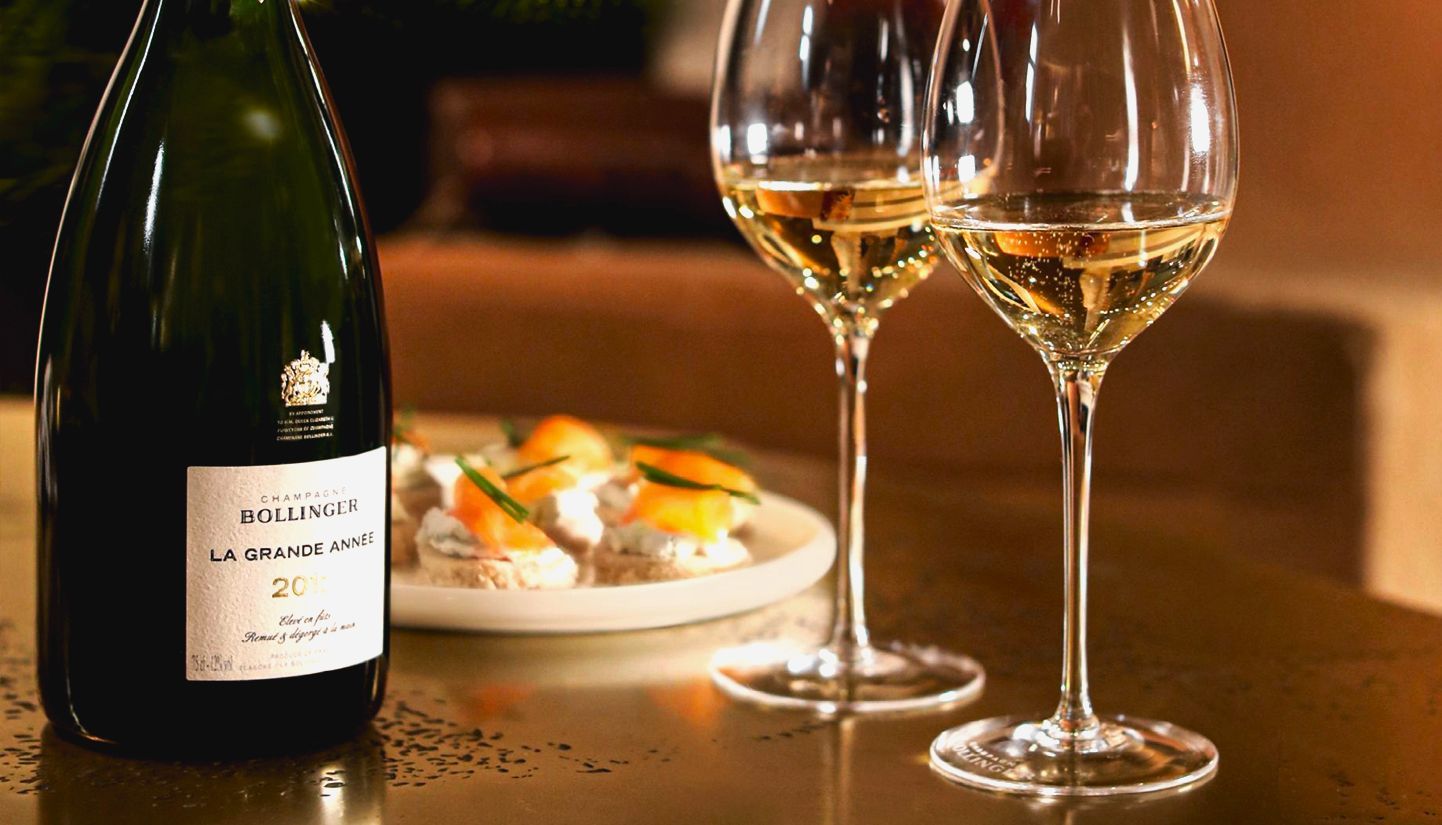 Sensations
La Grande Année 2012, a great gastronomic champagne
Its rich texture, creamy effervescence and delicate bitterness make La Grande Année 2012 the ideal partner for refined dishes and fine products. Its length on the palate and saline finish make it a leading champagne in the world of gastronomy.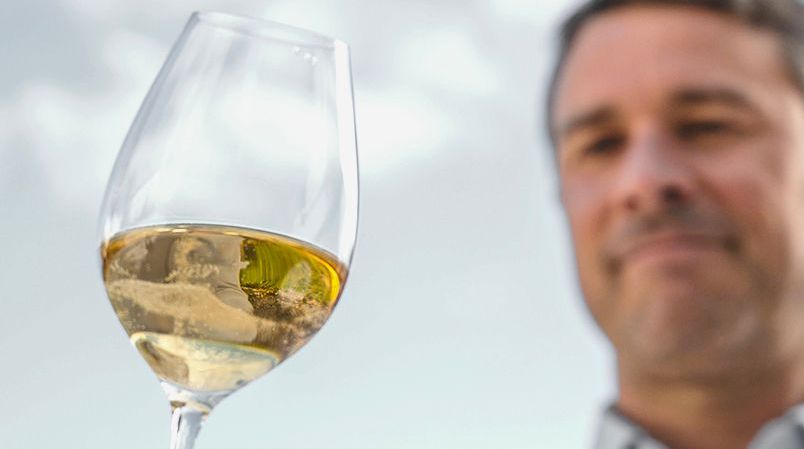 To the eye
The delicate colour and golden hues are a sign of the wine's maturity and reflective of Bollinger's wine-making methods.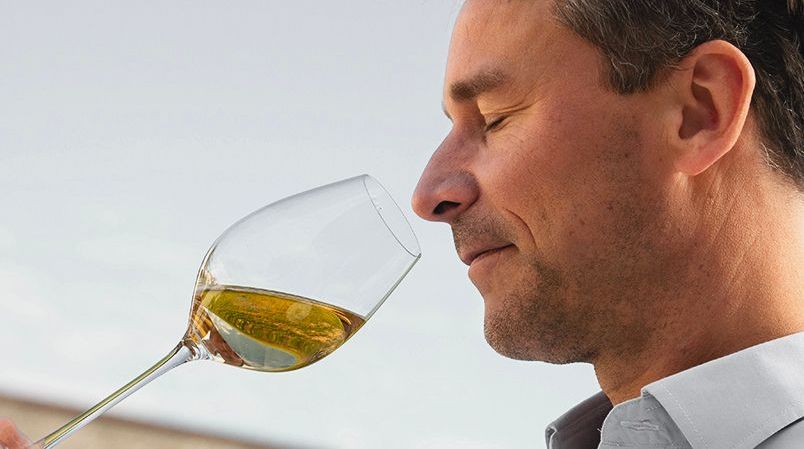 To the nose
Full and expressive on the nose. Apricot, almond and hazelnut, as well as honey and cereals, intertwine in a symphony of aromas.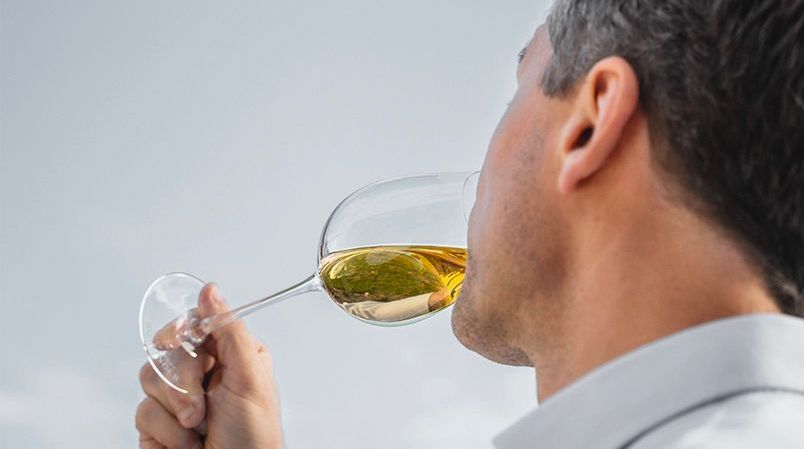 On the palate
Dense, satiny and long on the palate. It is fresh and unctuous, with a deliciously bitter finish. The texture and structure are exceptional.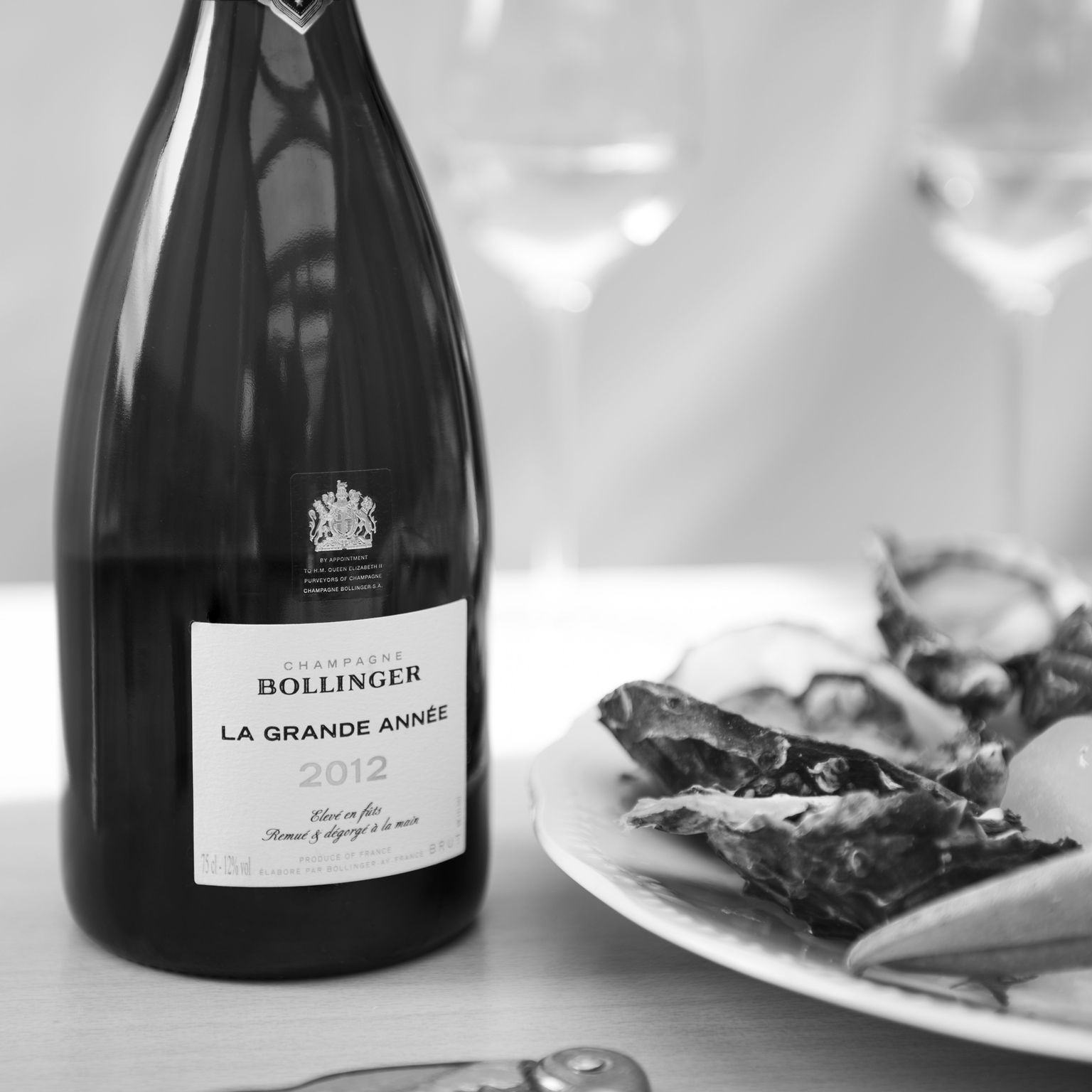 Tasting recommendations
La Grande Année 2012 is the perfect champagne for gourmet food. To fully appreciate its unique style and aromas, La Grande Année 2012 is best served between 8 and 10°C. You can enjoy La Grande Année 2012 now or choose to age it in your cellar
"The modern era of Bollinger's attentiveness in the vineyards and cellar characterises a style ever more pure and seamless. This does nothing to diminish the multifaceted layers of signature Bollinger complexity. Indeed, it somehow manages to achieve precisely the opposite, magnifying and focusing its myriad details with greater clarity than ever. […] The result is consummately 2012, emphatically Bollinger and gloriously, irresistibly delicious."
A responsibility anchored in time and a commitment to People, the Earth and our Roots.
See our other suggestions