B13
The unique signature of the 2013 vintage by Bollinger
A crystalline wine to express the oenological and environmental values held by Champagne Bollinger
The embodiment of Champagne Bollinger's environmental values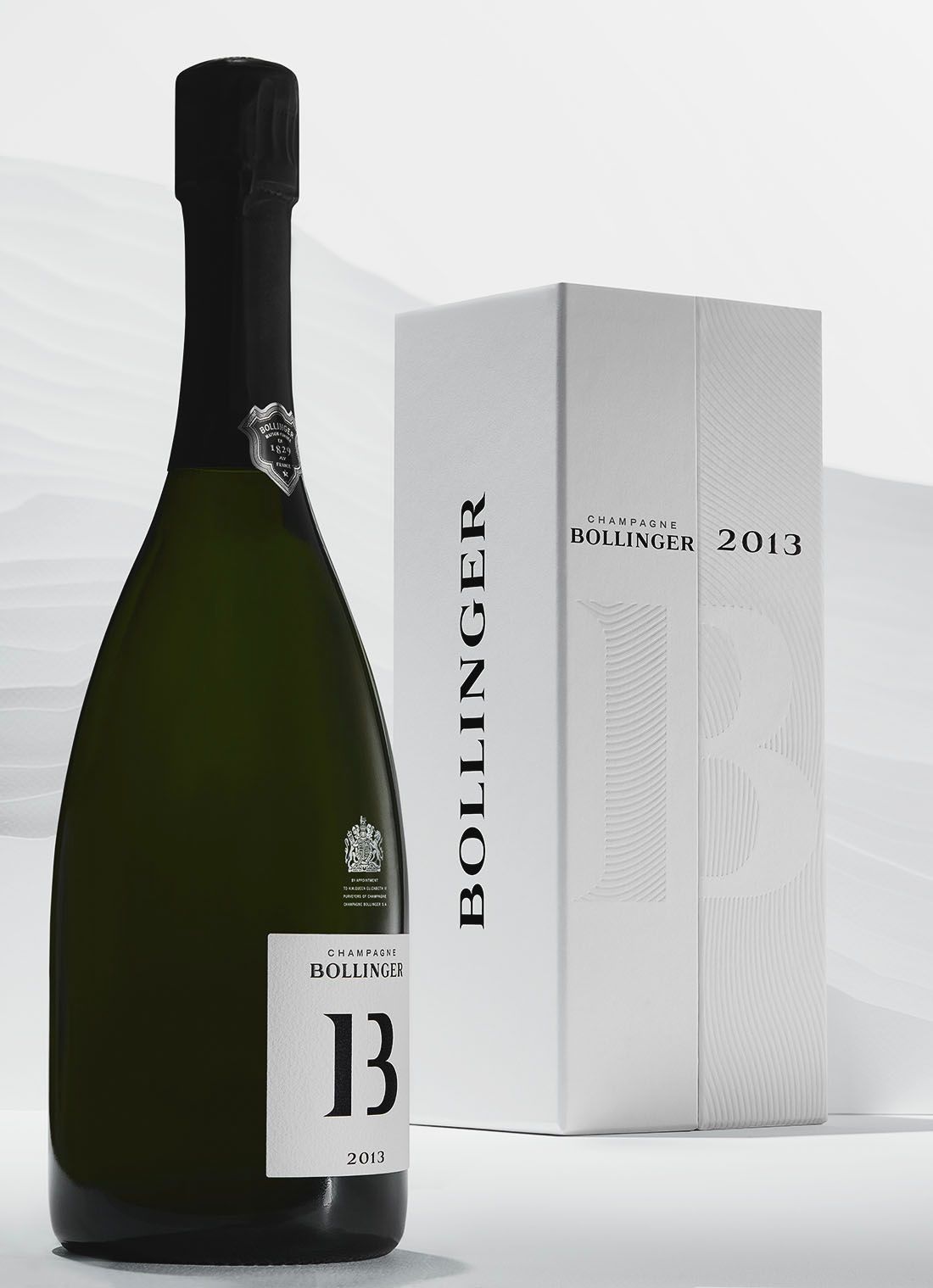 Thanks to its sustainable practices in the vineyard, Champagne Bollinger constantly enjoys indisputably high-quality grapes, however difficult certain years may be. The B13 edition is a fresh example of this.
In 2012, the Bollinger vineyard was the first one owned by Champagne House to receive the Haute Valeur Environnementale (High Environmental Value) certification. In 2014, the Bollinger vineyard was then also the first to obtain the Viticulture Durable en Champagne (Sustainable Viticulture in Champagne) certification. Today, Champagne Bollinger once again demonstrates its environmental beliefs with a 100% recyclable box made of mostly recycled materials.
Assembly
B13 : the excellence of the vineyards of the Montagne de Reims
B13 is a Blanc de Noirs champagne assembled using 100% pinot noir, and is a very pure and chiselled expression of this variety. The cuvée comprises just five crus, 92% of them Grands Crus and 8% Premiers Crus.
This champagne has spent over 7 years on the lees and has a low dosage of 6 grams per litre.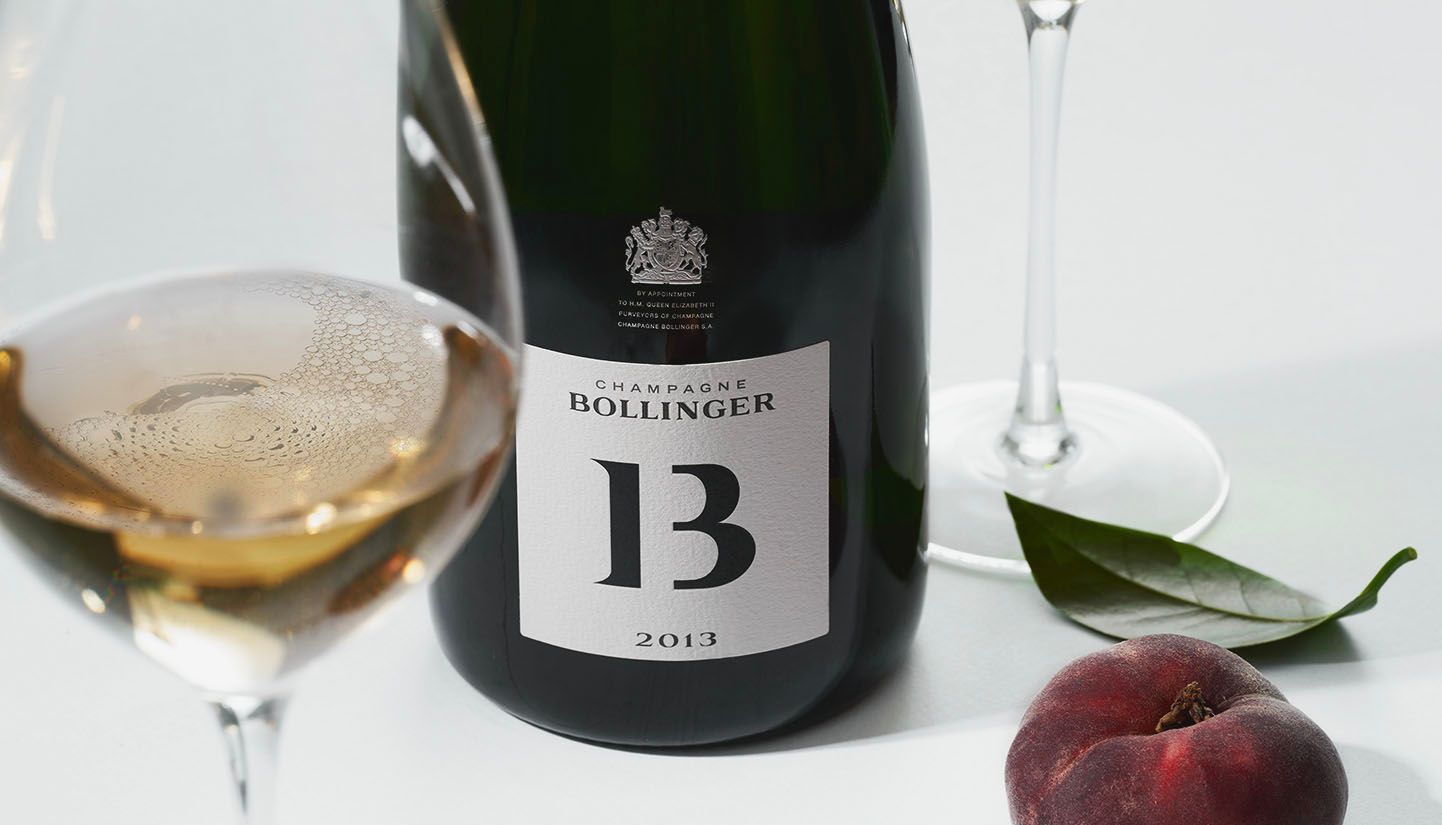 Sensation
The reflection of a unique year
The Champagne region faced unprecedented climate conditions in 2013 with a long winter that brought snow and frost, a mild and wet spring followed by a scorching summer peppered with violent storms. Despite the inclement weather, Champagne Bollinger raised the wine produced from this harvest to the rank of vintage, creating a limited edition: B13.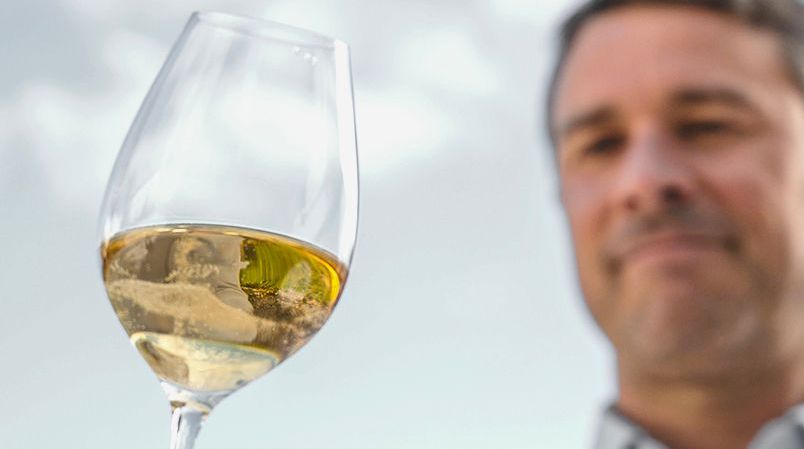 To the eye
A colour with golden shimmers.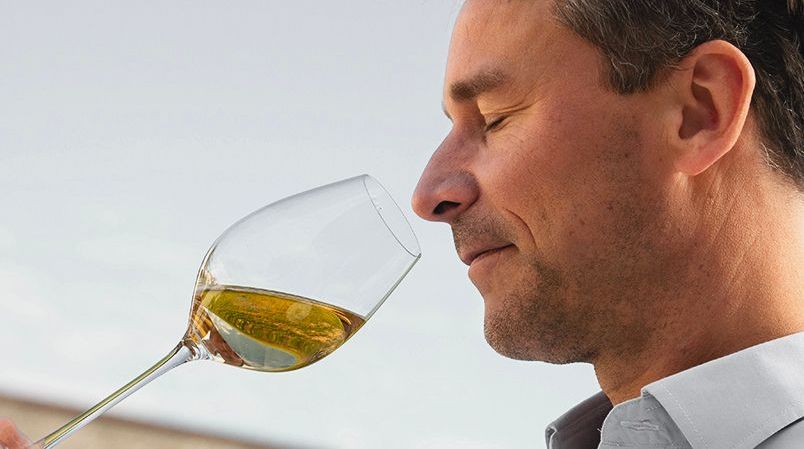 To the nose
This vintage is rich and complex on the nose. It opens with notes of ripe fruits, fruit jellies and almond paste, rounded off with aromas of mirabelle plum and vine peach.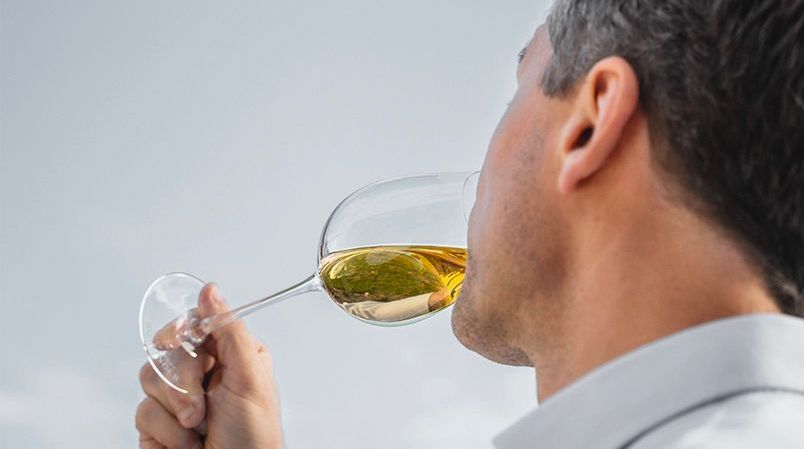 On the palate
On tasting, generosity and elegant fruit with flavours of pear, fresh almonds and tarte tatin are marked by the chiselled, mineral expression of pinot noir bringing citrus and candied lemon notes. Velvety persistence with a saline hint on the finish.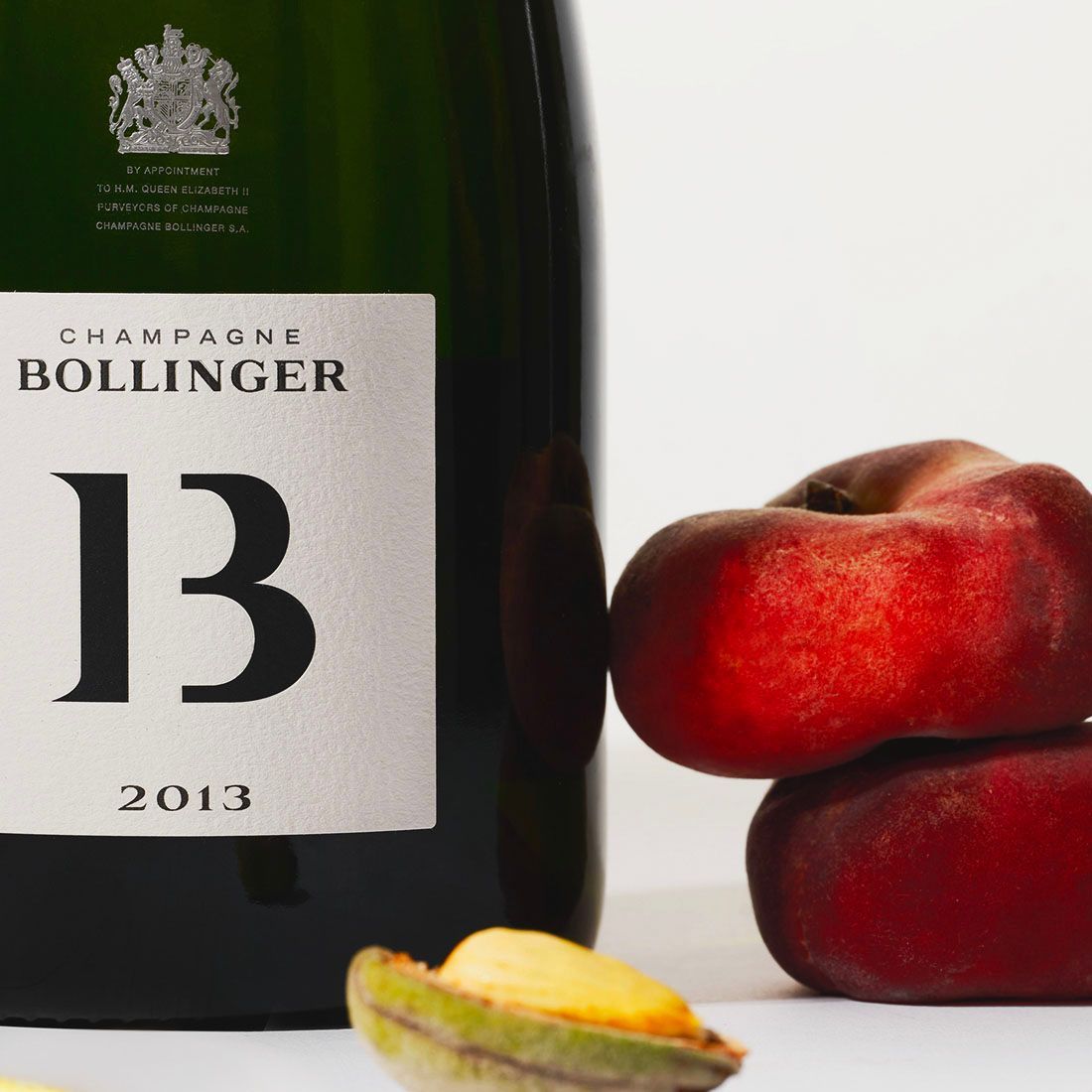 Tasting recommendations
To fully appreciate its unique style and aromas, B13 is best served between 8 and 10°C. You can enjoy B13 now or leave it in the cellar to develop further.
A responsibility anchored in time and a commitment to People, the Earth and our Roots.
See our other suggestions