La Grande Année Rosé 2014
Length and Refinement
The subtle blend of a great champagne and a unique red wine.
La Grande Année Rosé, the embodiment of an exceptional and timeless champagne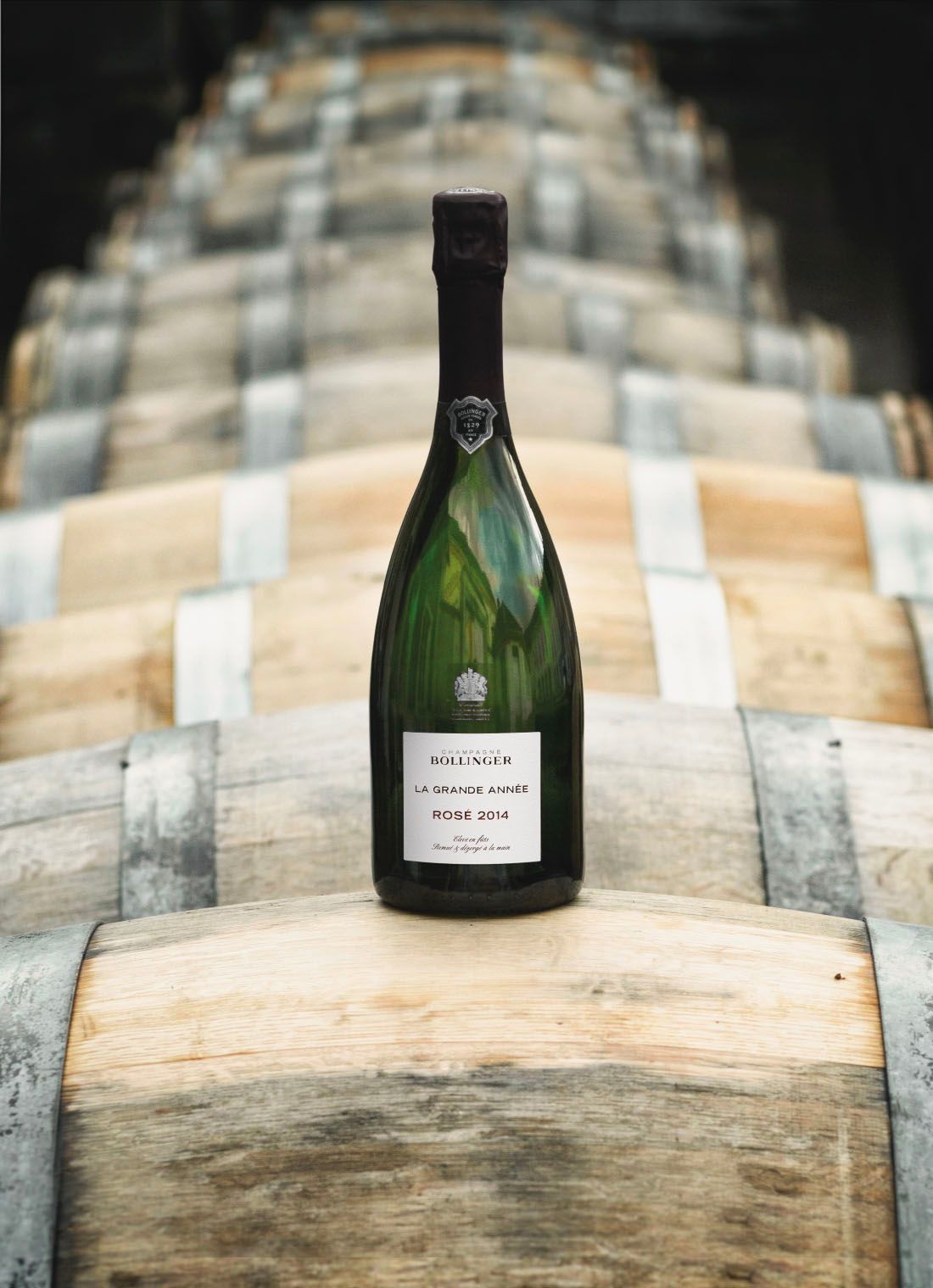 La Grande Année Rosé is another expression of La Grande Année, featuring all the traditional expertise of Champagne Bollinger: vinification in barrels, riddling and disgorging performed entirely by hand. All this rigorous work and craftsmanship comes together to make La Grande Année Rosé a truly handmade cuvée.
La Grande Année Rosé 2014 is the fruit of a blend of La Grande Année 2014 and a unique red wine from the Côte aux Enfants. This emblematic plot in Aÿ, one of Bollinger's single plots, is vinified in red only when the grape maturation is optimal, a rarity that contributes to the quality of the wine produced.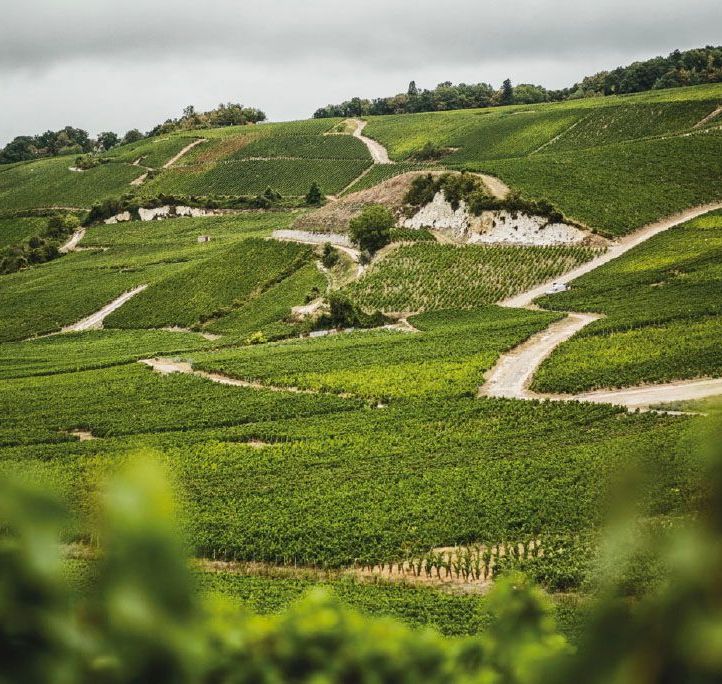 Assembly
The birth of an exceptional, precise and complex wine
La Grande Année Rosé 2014 is an assembly of 19 crus, mostly in Aÿ and Verzenay for Pinot Noir and Chouilly and Oiry for the Chardonnay. We add 5% red wine from the Côte aux Enfants plot.
Fermentation takes place entirely in oak barrels. It is cellar aged, sealed with a natural cork, for over twice as long as required by appellation. The dosage is moderate, 8 grams per litre.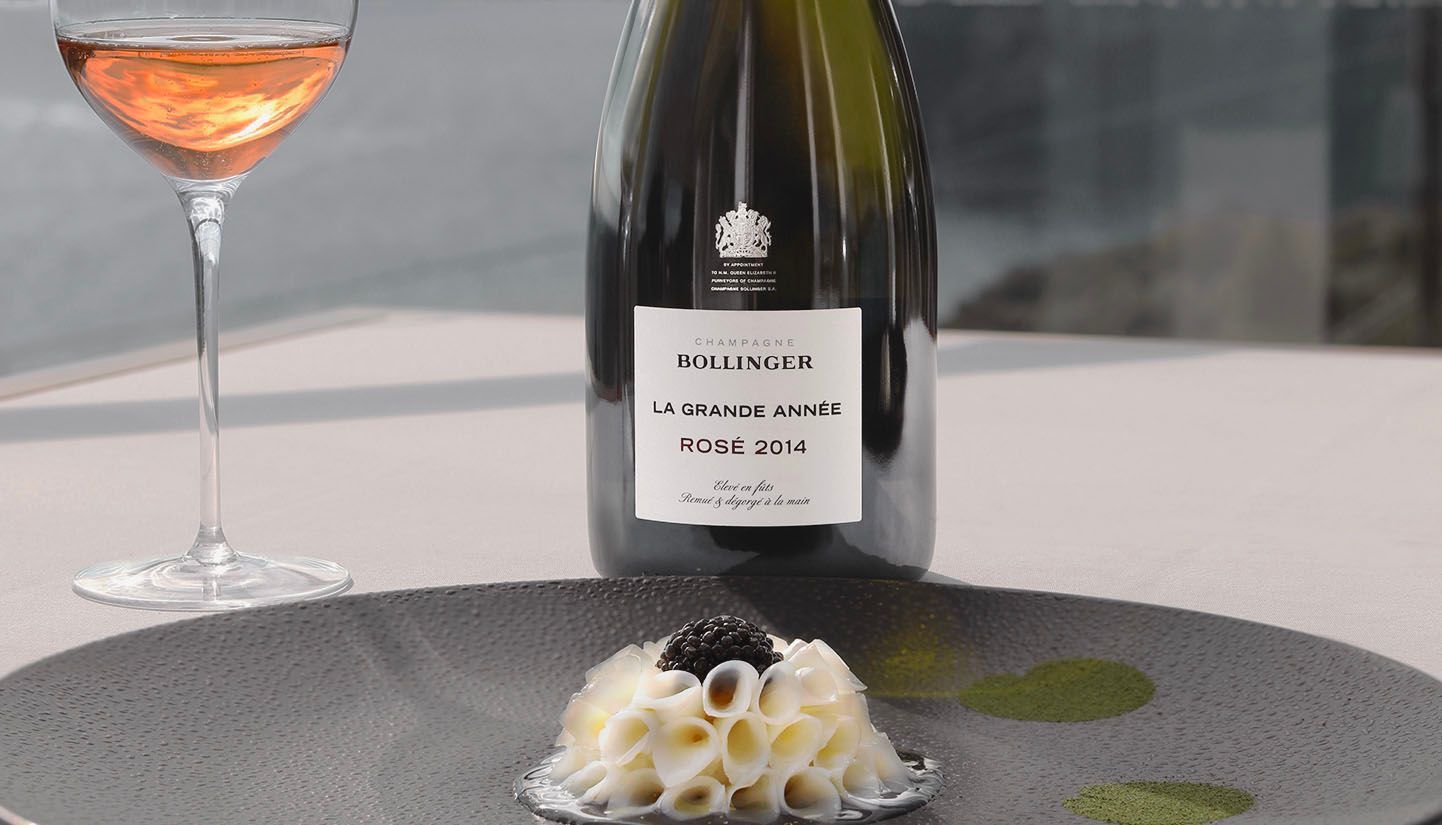 Sensations
The 2014 vintage, the fruit of a year full of contrast
A rainy autumn and winter were followed by two very dry and sunny months, then summer – and particularly August – saw markedly cold weather. Despite these conditions, the musts had a wonderful balance of maturity and acidity, giving rise to an intense and multifaceted La Grande Année Rosé 2014 vintage. Tasting reveals the gradual way in which the different aromas come into play.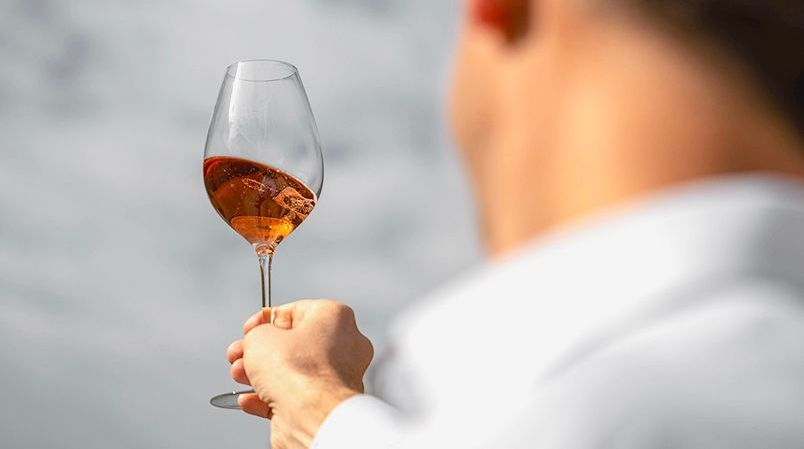 To the eye
An appearance with pinkish glints.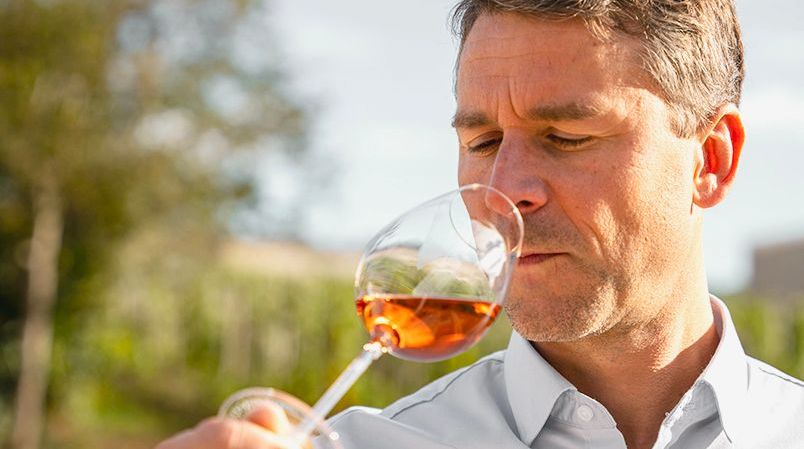 To the nose
A real mosaic of fruit: aromas of raspberry, wild strawberries, cherries, etc. Notes of peach and quince complete this fruity bouquet.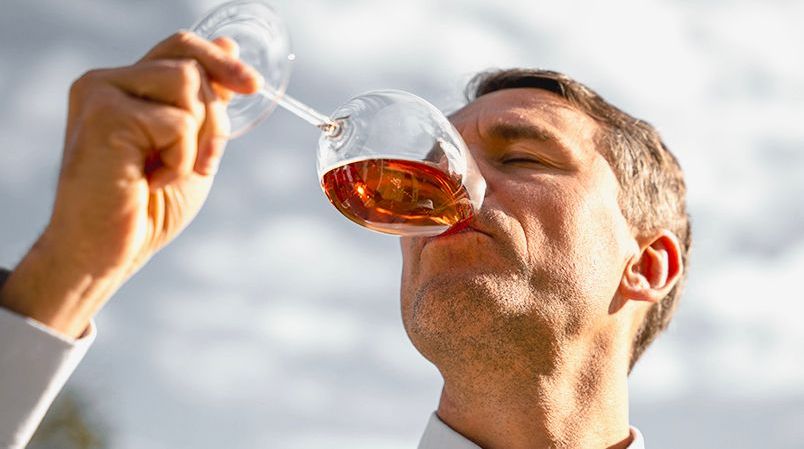 On the palate
This wine is characterised by its creamy effervescence, splendid volume in the mouth and long aromatic persistence. Its wonderful acidity and sea-air characteristics appear alongside flavours of orchard fruits and berries.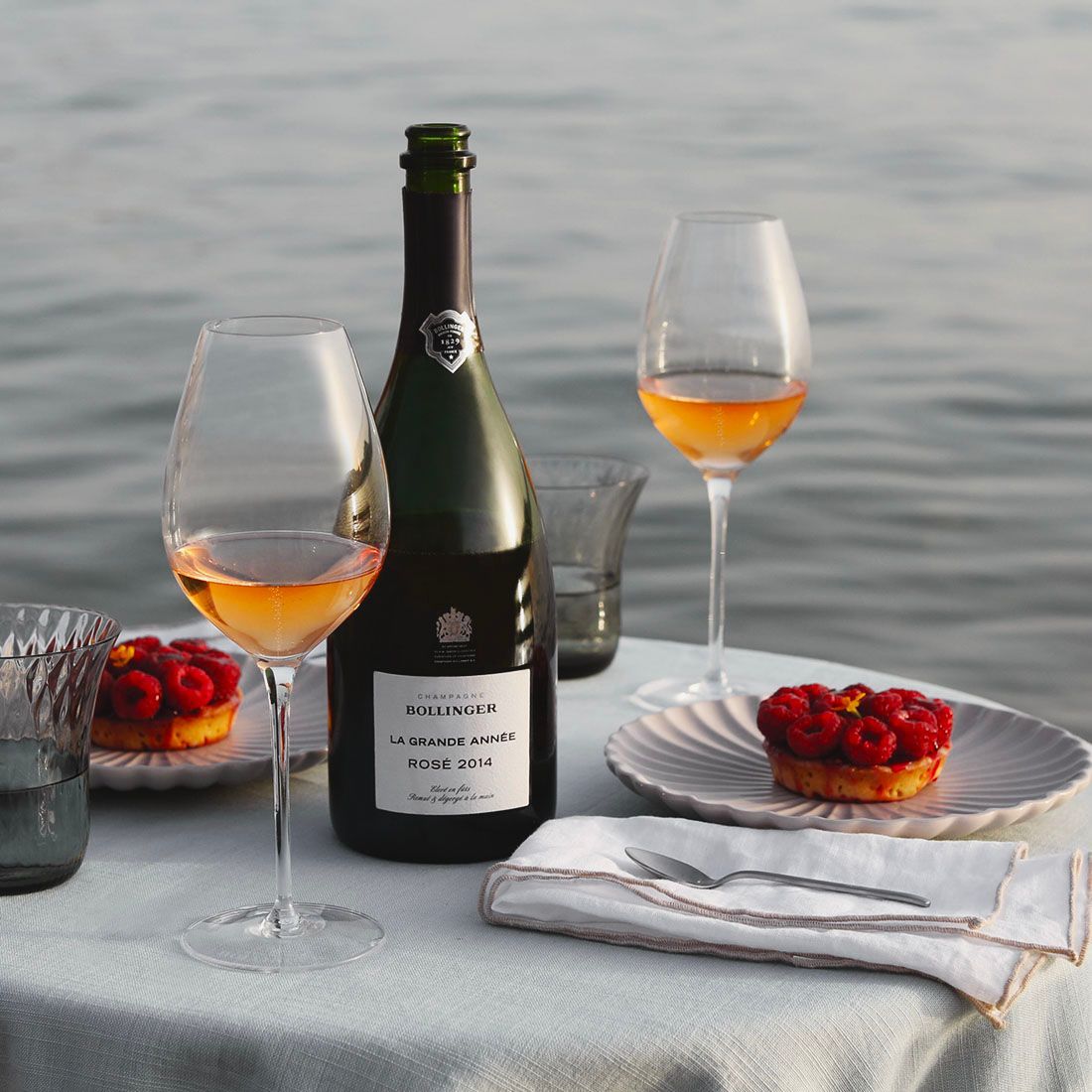 Tasting recommandations
La Grande Année Rosé 2014 is refined and beautifully rounded, enhancing the most exceptional gastronomic experiences for truly perfect pairings. To showcase its unique style, bouquet and aromas, we recommended serving between 8 and 10°C. You can enjoy La Grande Année Rosé 2014 now, or choose to age it in your cellar.
A responsibility anchored in time and a commitment to People, the Earth and our Roots.
See our other suggestions