PN TX17
Precision and Vivacity
Bollinger's unique vision of Pinot Noir
Pinot Noir, a fresh interpretation of the Bollinger Style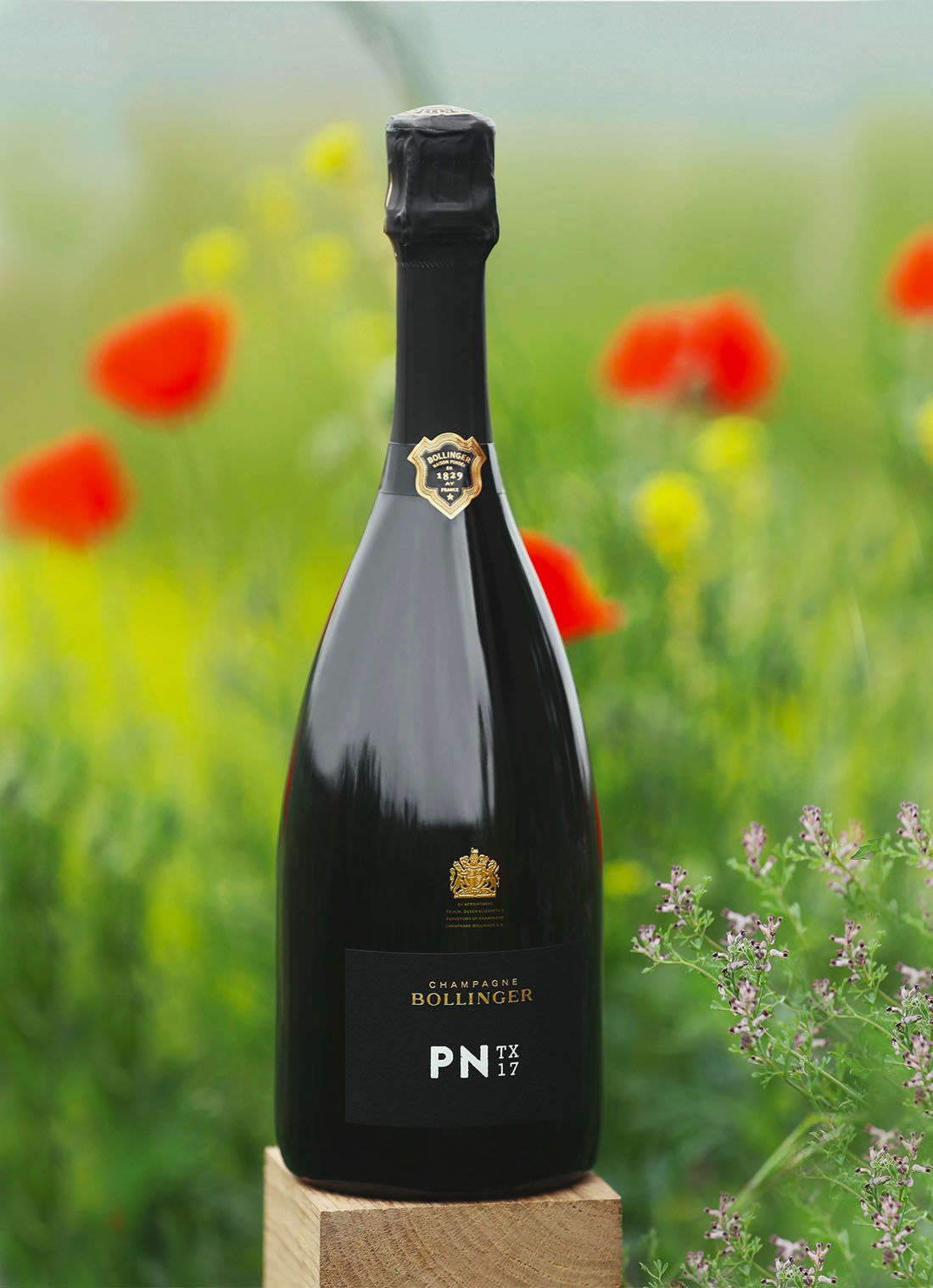 A predominant grape across the range, Pinot Noir is the pillar of the Bollinger style, and the House has forged its reputation by showcasing this variety. Bollinger PN embodies the ambition to bring to light the variety of expressions of pinot noir by selecting the finest varietal from several terroirs, each contributing a unique component to the overall taste.
This new PN TX17 edition explores the unique interpretation of pinot noir from Tauxières 2017.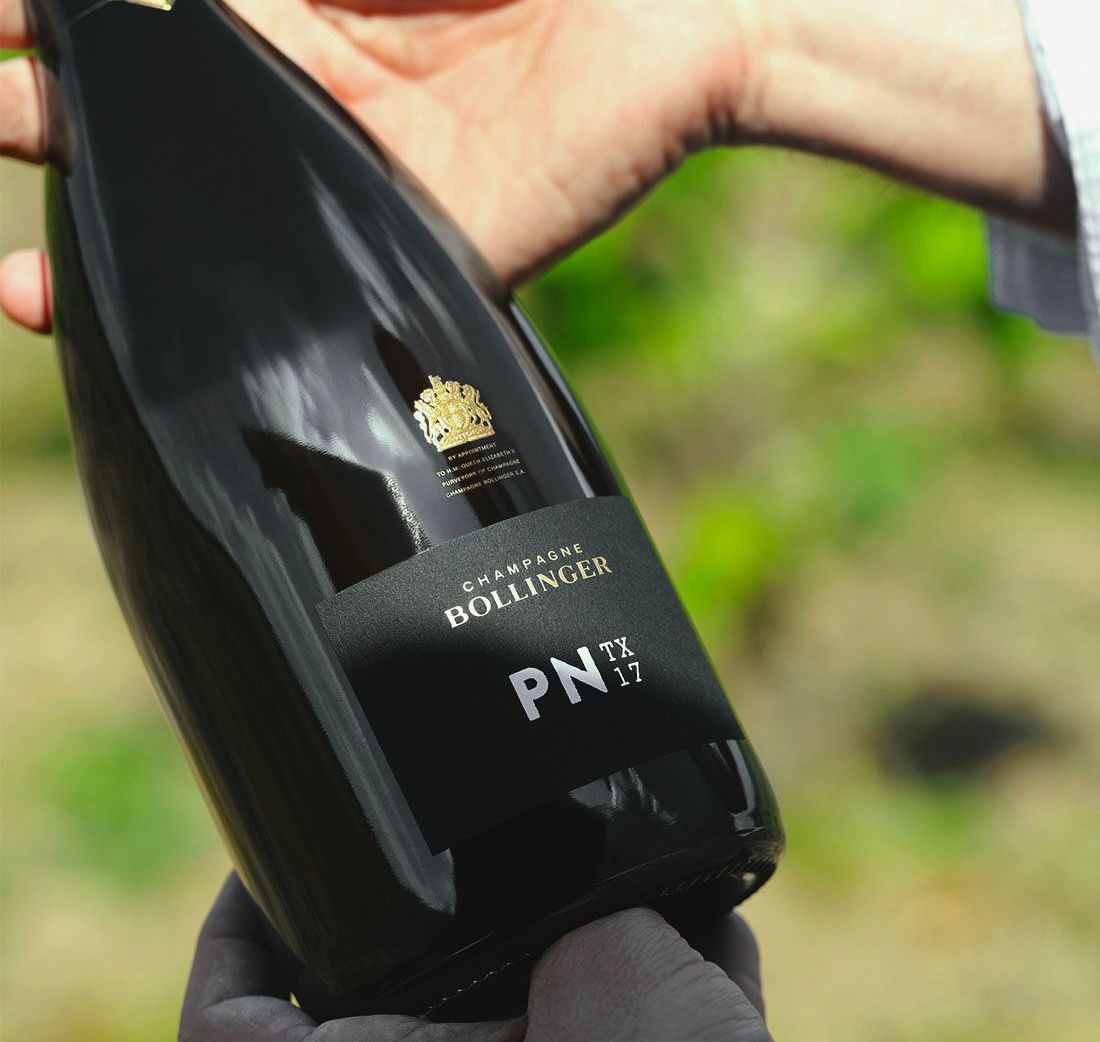 Assembly
An assembly with a unique flavour, showcasing the specific qualities of the Tauxières terroir
PN TX 17 is an assembly of 100% Pinot Noir, predominantly from the Tauxières cru. It is blended with other villages on the Montage de Reims, such as Avenay and Verzenay. The base year is 2017. Older wines also feature from our reserve magnums, the oldest of which dates back to 2006.
Its ageing period in the cellar is twice as long as required by appellation regulations and its dosage is very low : 4 grams per litre.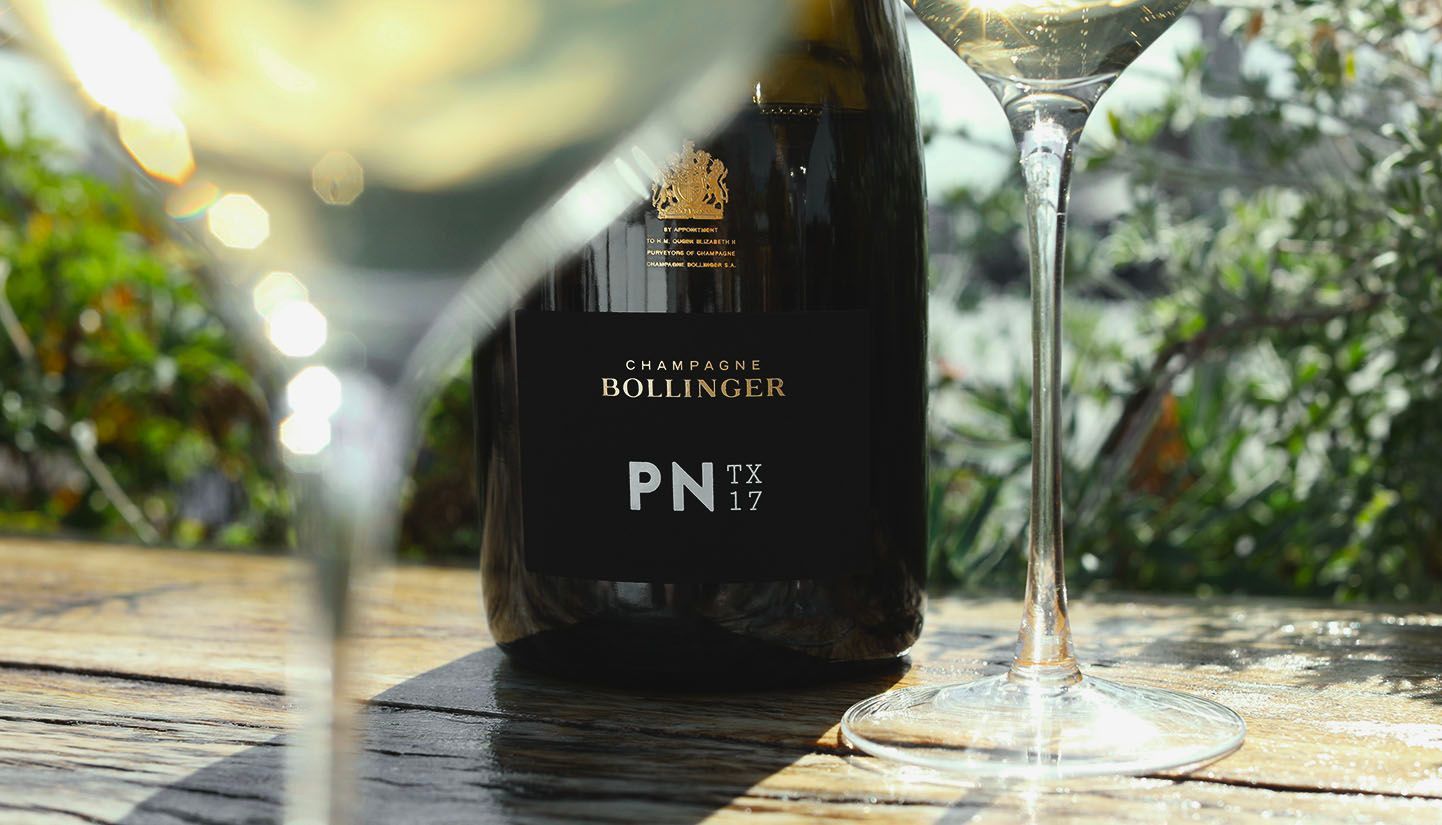 Sensations
A fresh vision of Bollinger's
savoir-faire and vineyards
The significant proportion of Tauxières in this edition's blend expresses the characteristics of the Pinot Noir from this terroir. Reserve wines, aged in magnums, are added to bring a sense of aromatic harmony and further complexity to the blend.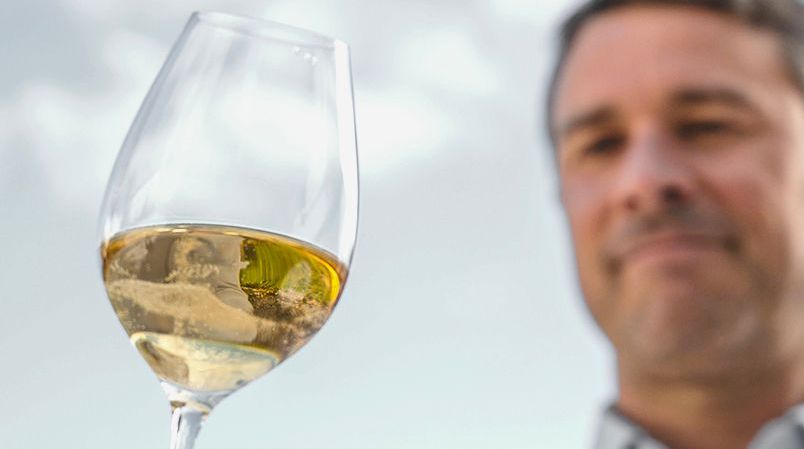 To the eye
A colour with delicate golden hues.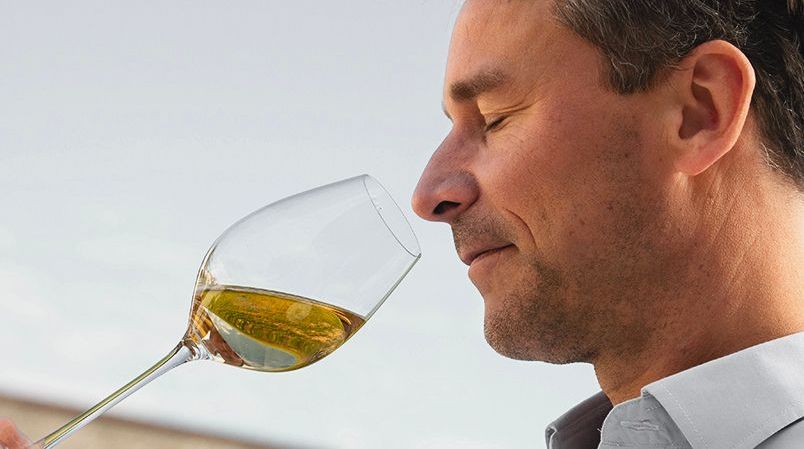 To the nose
Notes of dried flowers, joined by aromas of tobacco and mocha. Liquorice and dried fruit round off these sophisticated, subtle and complex aromas.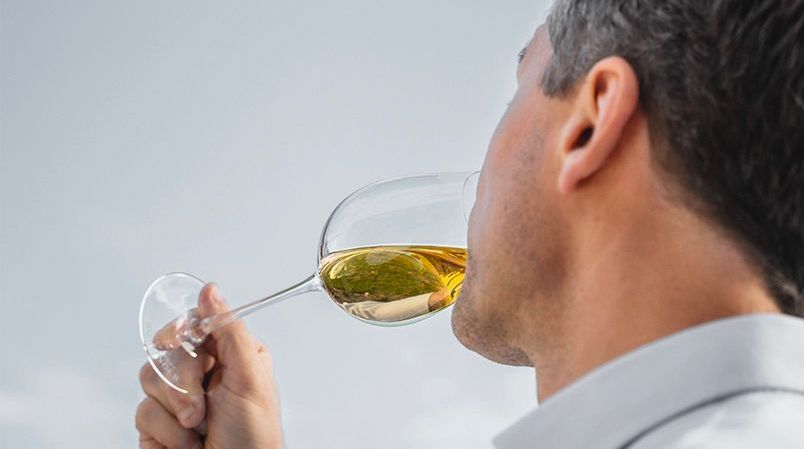 On the palate
A very fruity, lively facet with notes of cooked apricot, peach and exotic fruit, followed by flavours of acacia honey, fresh walnut and spices. A wonderful salinity complements the acidity of the wine. It finishes on red fruit, crème de cassis and surprising notes of citrus zest. A lively, linear wine with great clarity and in contrast with the nose.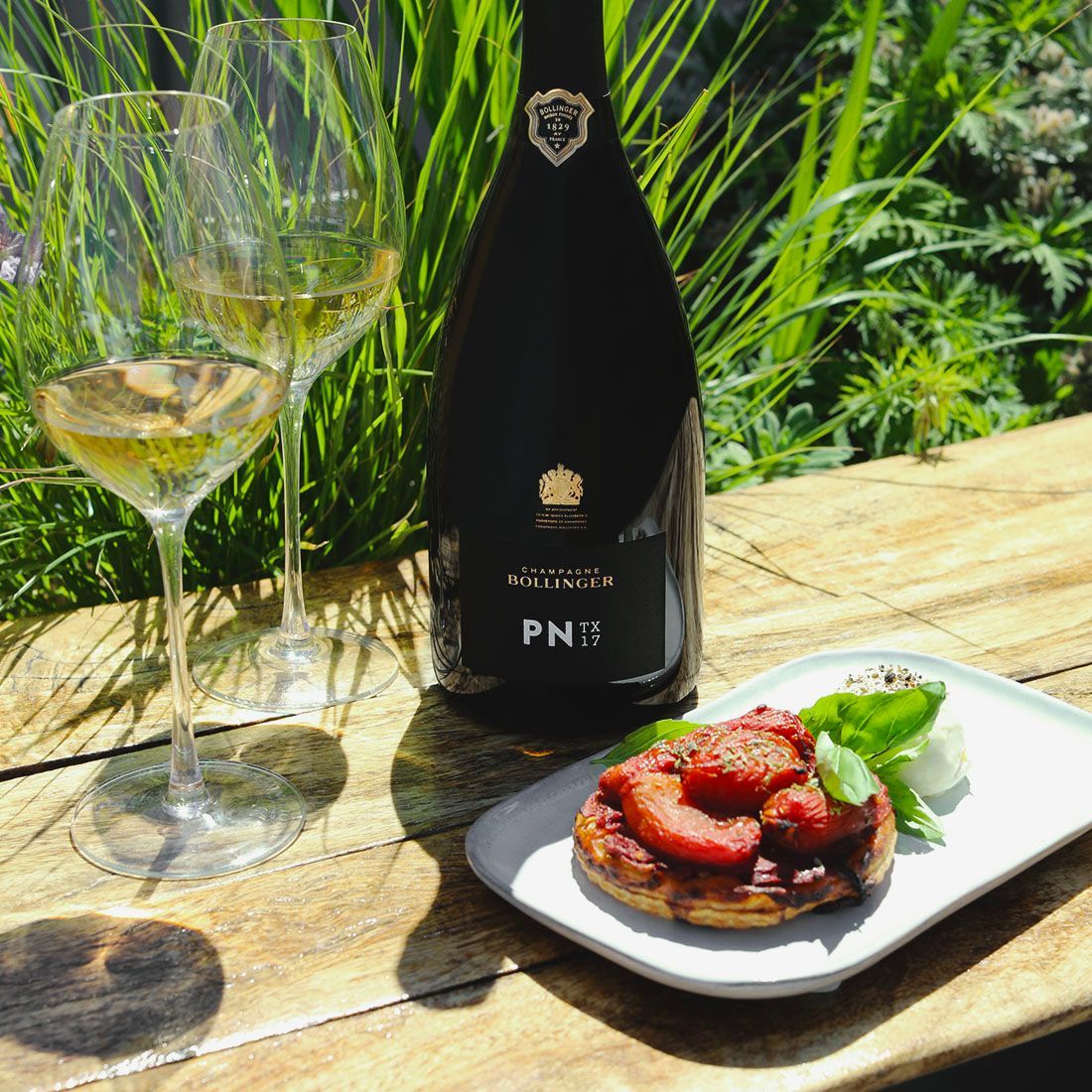 Tasting recommandations
PN TX17 is a wine to be enjoyed by enthusiasts interested in the expression of Pinot Noir from across the Champagne region. To fully appreciate its unique style and aromas, this wine is best served between 8 and 10°C. You can enjoy PN TX 17 now or leave it in the cellar to develop further.
A responsibility anchored in time and a commitment to People, the Earth and our Roots.
See our other suggestions
"This is an especially vinous, layered Champagne that offers striking interplay between its intense fruit and the mineral, saline and savory-laced frame that holds it all together."

" Floral on the nose, with yellow orchard fruit and baked bread, it is ripe but more linear in its approach and follow through. It's a very pretty wine to drink over the next 10 years. "